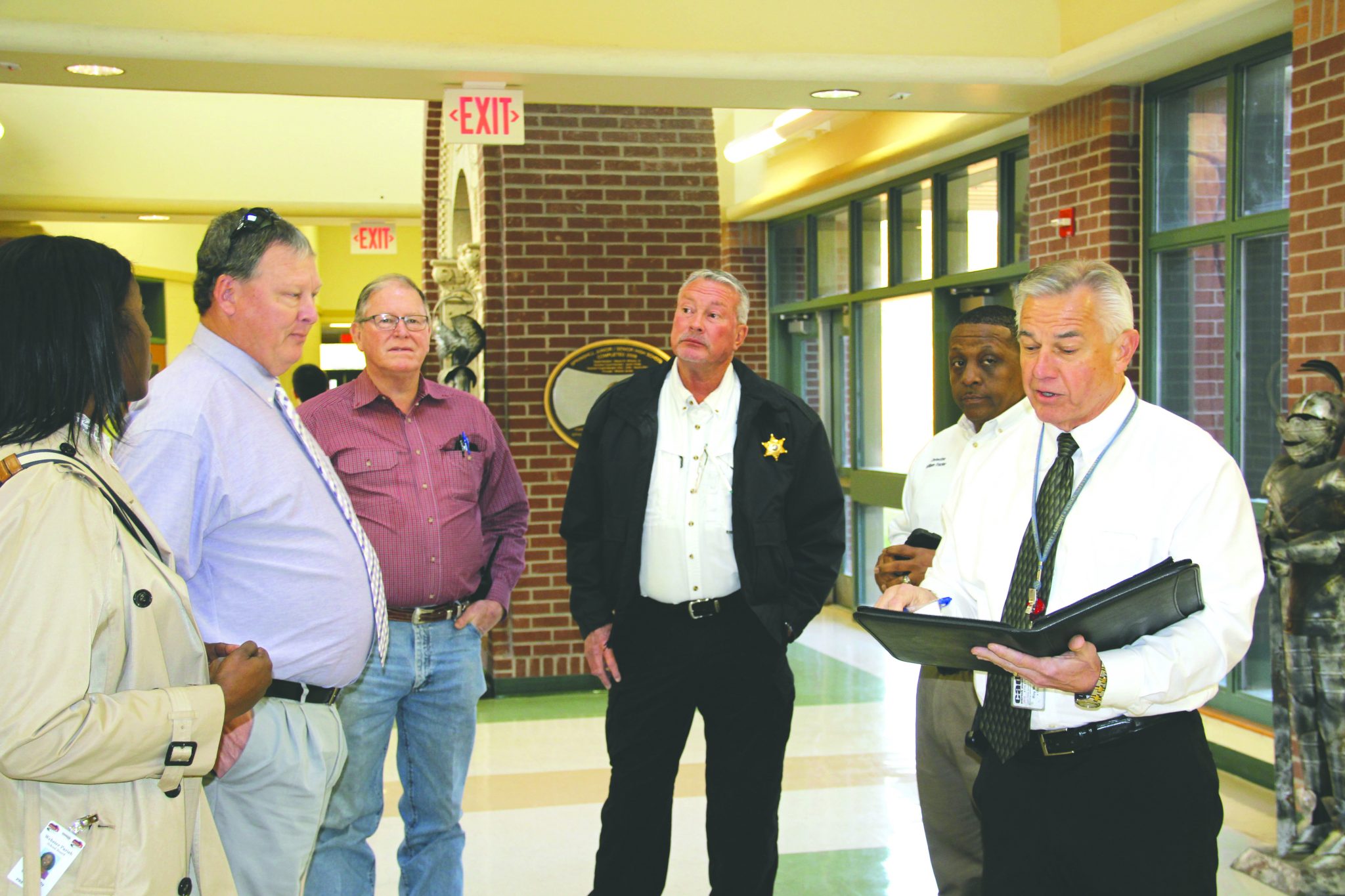 Murray, school board assess North Webster High security
SPRINGHILL — The Webster Parish school system continued its journey toward improved campus safety Wednesday morning as North Webster High School received an unannounced security evaluation.
Roy Murray, director of security for the Caddo Parish school system, conducted the evaluation at the Webster Parish School Board's invitation. Members of the school board and local law enforcement, including Sheriff Gary Sexton, were also present.
During and immediately following the arrival of students in the morning, the group swept the campus, observing aspects such as entry points, locks, camera visibility, and much more.
Following the evaluation, Murray sat