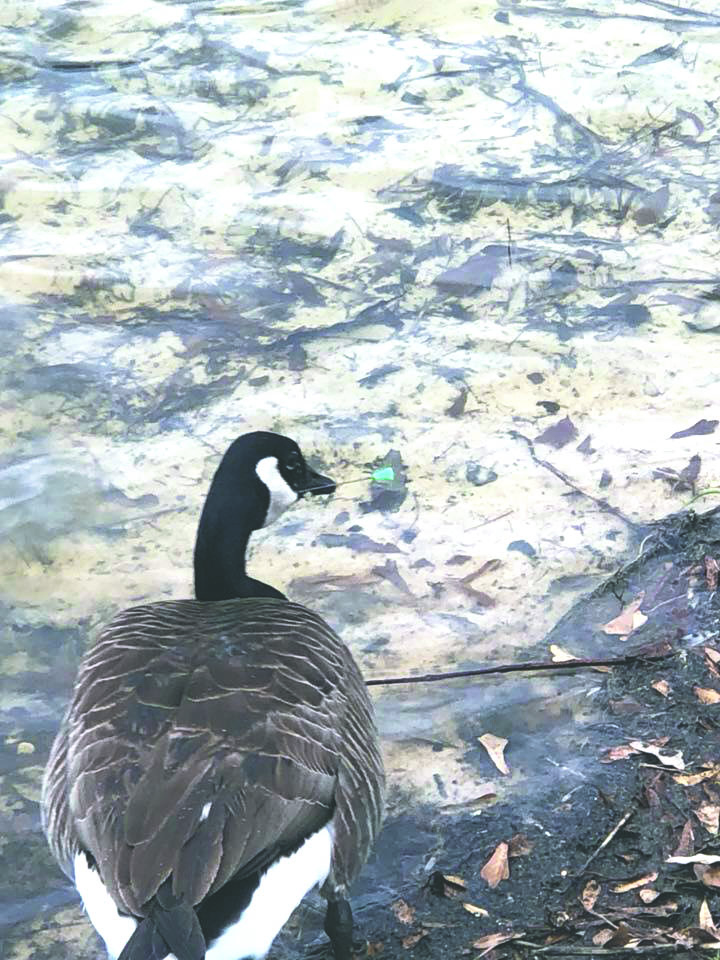 Operations under way to rescue goose shot by dart
A Canadian goose was discovered with a hunting blow dart lodged in its face at Turner's Pond in Minden over the weekend.
Tommy Cheatham, owner of BELLY-UP BUGS, has been working to rescue the goose by trapping it and delivering it to a rehabilitation center in Shreveport that has volunteered to surgically remove the dart.
Cheatham volunteered to trap the wounded bird after obtaining permission from the Louisiana Department of Wildlife and Fisheries. He said due to the goose's condition, it may take a few days to trap it without causing further damage.
"I'm going