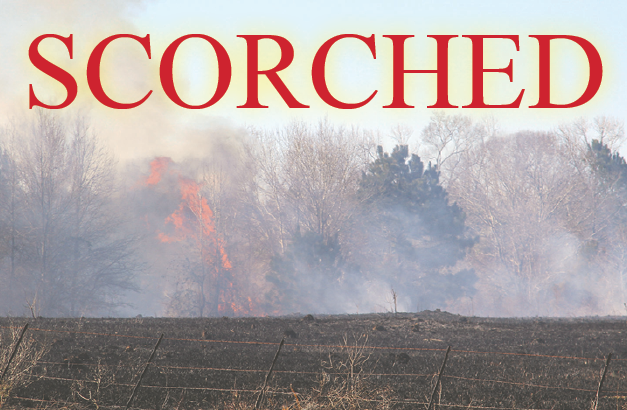 Structural damage minimal
A wildfire raged across wood and pasture land in Doyline Monday afternoon. The fire spread through a wide area just north of Lake Bistineau State Park, near Dement Road, driven by strong winds from the northeast.
Gary Weese, who owns much of the affected land, received a call around 2 p.m. from his granddaughter, who told him his property was on fire and firefighters were already there.
"I would venture to say whatever started it was on my neighbor's property, because it came down from that way," Weese said, pointing to the northeast. "There wasn't anybody over here who was