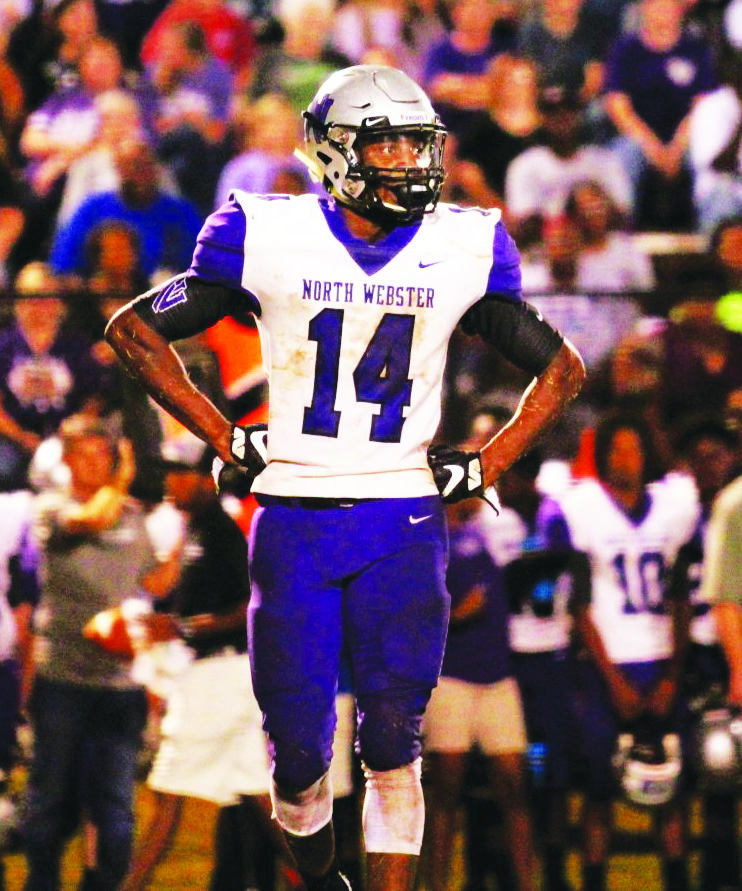 North Webster was under-manned as well as the underdog heading into their matchup with the #1 team in 3-A in Louisiana on Friday night.
Sterlington ended up taking the game 35-14 to remain undefeated as North Webster fell to 2-2.
"I thought we played pretty well, all things considered," North Webster head coach John Ware said. "They are a very good team."
The Knights didn't do themselves any favors either, spotting the Panthers 14 points early on.
"It took us a while to adjust to them at the beginning of the game," Ware said. "We cleaned some things up and made a game of it."
The Knights were down just eight points heading into halftime.
North Webster got the lead down to seven in the third quarter.
Trailing 21-14, Sterlington opened up the field with an option-pass that the Panthers had yet to use the entire season.
"That was the straw that broke the camel's back," Ware said. "That was at the end of the third quarter and we didn't get really back into it after that."
Roc Hawthorne led the Knights with four receptions for 102 yards and a touchdown.
Jocquez Thomas thre for 122 yards and one touchdown. Thomas also rushed for 46 yards and a score.
Peyton Haehn led the Knights with 9.5 tackles. Jatareon Robinson had 8.5 tackles and Scottie Johnson had 5.5.
"Scottie [Johnson] and Roc [Hawthorne] didn't leave the field the entire game," Ware said. "At a place like this we have guys who have to play on both sides of the ball."
The Knights play host to North DeSoto (2-2) on Friday at 7 p.m. in Springhill.
"We have one more game to get ready for district play," Ware said. "Hopefully we can be ready and get all of our guys back on the field."
"We just play one game at a time. Football season is a series of battles leading up to the war at the end. We just try to get better each week."