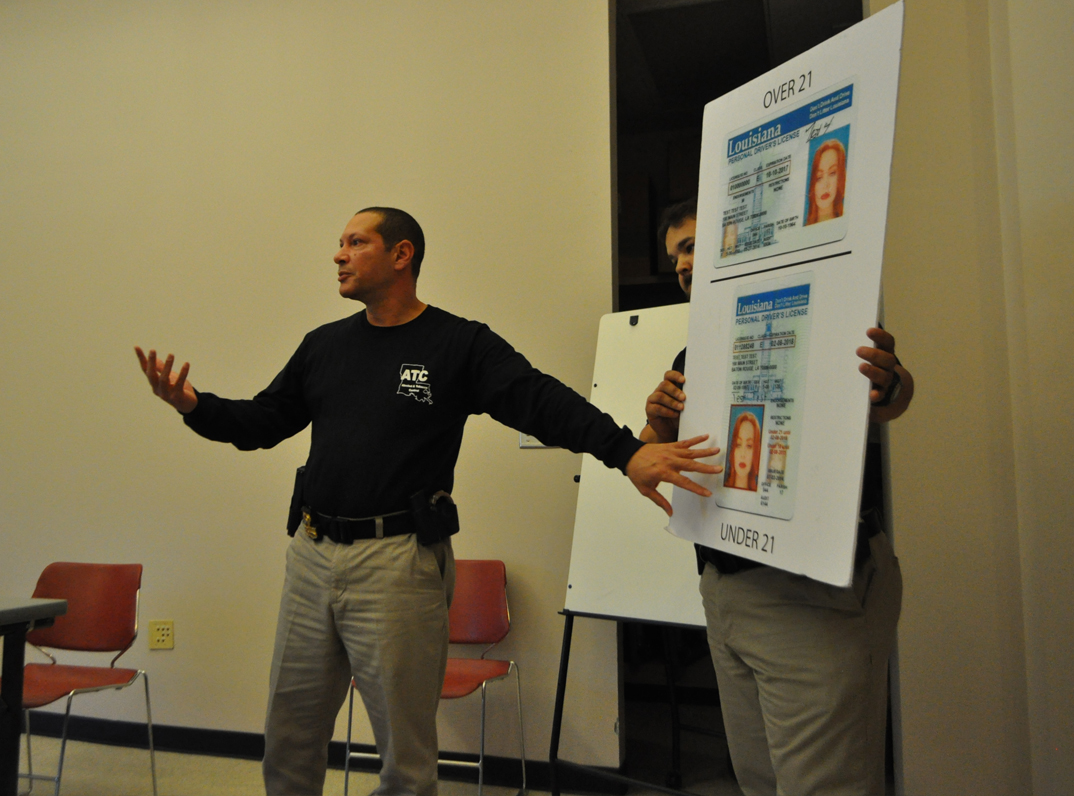 Compliance with laws concerning the sale of alcohol and tobacco can be a tricky thing, sometimes difficult if the person or business selling is not up to date on the law.
Alcohol and Tobacco Control Commissioner Troy Hebert says they do more than just compliance checks, which include health and sanitation, making sure businesses are not selling alcohol or tobacco to minors and the proper documentation showing they are certified.
The idea, he says, is to make sure business owners are responsible vendors.
"We make sure their taxes are paid and collected for alcohol and tobacco," Hebert said. "The vast majority of businesses are very responsible when it comes to alcohol and tobacco sales. Unfortunately, alcohol law can be pretty difficult sometimes, just because some people don't know."
In a one-hour seminar, Hebert, Special Agent Bruce Alsandor, with public affairs, and Agent Chris Aultman spent time with business owners and managers that have state alcohol and tobacco permits to give them a few techniques on how to prevent the underage sale of alcohol and tobacco. They also spent time talking to them about new policies and laws that help keep them in compliance.
Alsandor showed them the difference in the Louisiana driver's license for someone under 21 and over 21. He says a minor's driver's license will be vertical and on the right, it will list the date on which the minor will turn 21 as well as the date the minor will turn 18 (for tobacco sales).
"Some of the problems that we see is not that they want to maliciously sell to a minor, but what we see and hear a lot of times is they can't see the number, the number was too small, they're not very good at math," he said. "We even had one lady who thought the mere fact that she asked to see someone's driver's license was checking ID. We've heard just about every excuse in the world."
Throughout the seminar, Alsandor touched on what to look for when ATC conducts an inspection, tips to help make sure their businesses are and remain compliant and some new ways the ATC is proactively helping to simplify application processes.