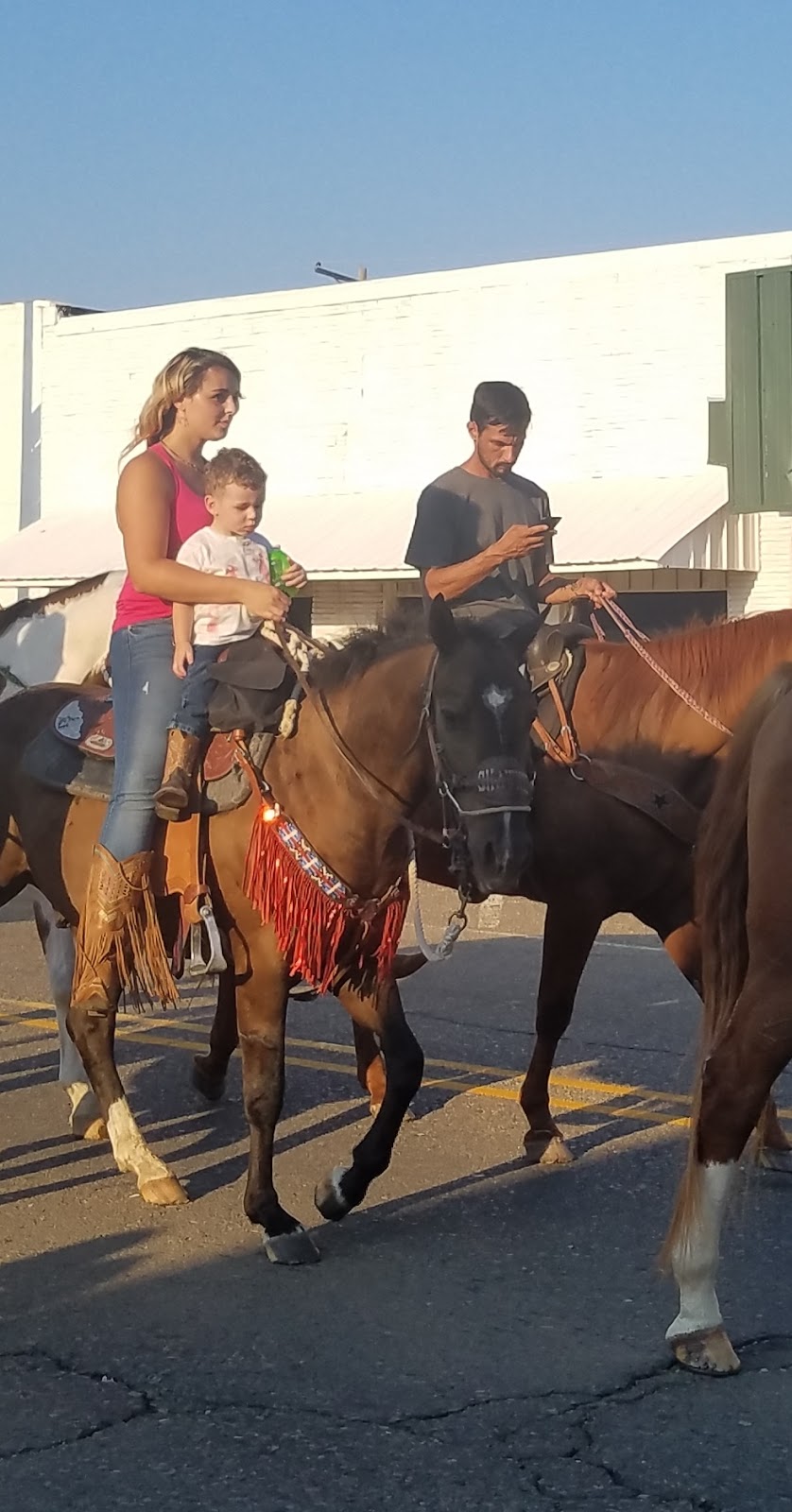 MARIA GONZALEZ
Special to the Minden Press-Herald
SPRINGHILL – While horseback riding is a sport enjoyed by families across the globe, like in any other sport – accidents happen, as was found out by Chyanne Bega and her 2 year old son, Jacob Richard this past Thursday.
Bega and her husband are experienced riders who operate a non-profit organization known as Heartland Freedom Riders. They rescue and adopt abused or neglected horses that are in need and "deserving of a second chance".
During Springhills PRCA Rodeo parade, young Jacob enjoyed the parade stretch down South Main St sharing a saddle with and secured to his mother. Once the parade ended, the family was traveling back up 1st St SE toward the horse trailer, when a vehicle pulling out from Furlow Street, honked its horn and accelerated, spooking the horse, causing both Jacob and his mother to be thrown off.
"He [Jacob] hit his head. So, Chyanne rushed him to Springhill Medical Center, while I took the horses on to the trailer," said Paul Bega Jacob's step-father. "They were pretty quick to send him on to LSUS [University Health] where they kept him for a 24 hour observation."
According to Bega, Jacob sustained a hairline skull fracture, but after careful observation and checks for any swelling and bleeding, doctors agreed that the 2 year old is expected to make a full recovery.
"We want to thank everyone for the prayers and kind words. And know that Jacob is in good spirits and will be good as new in no time."