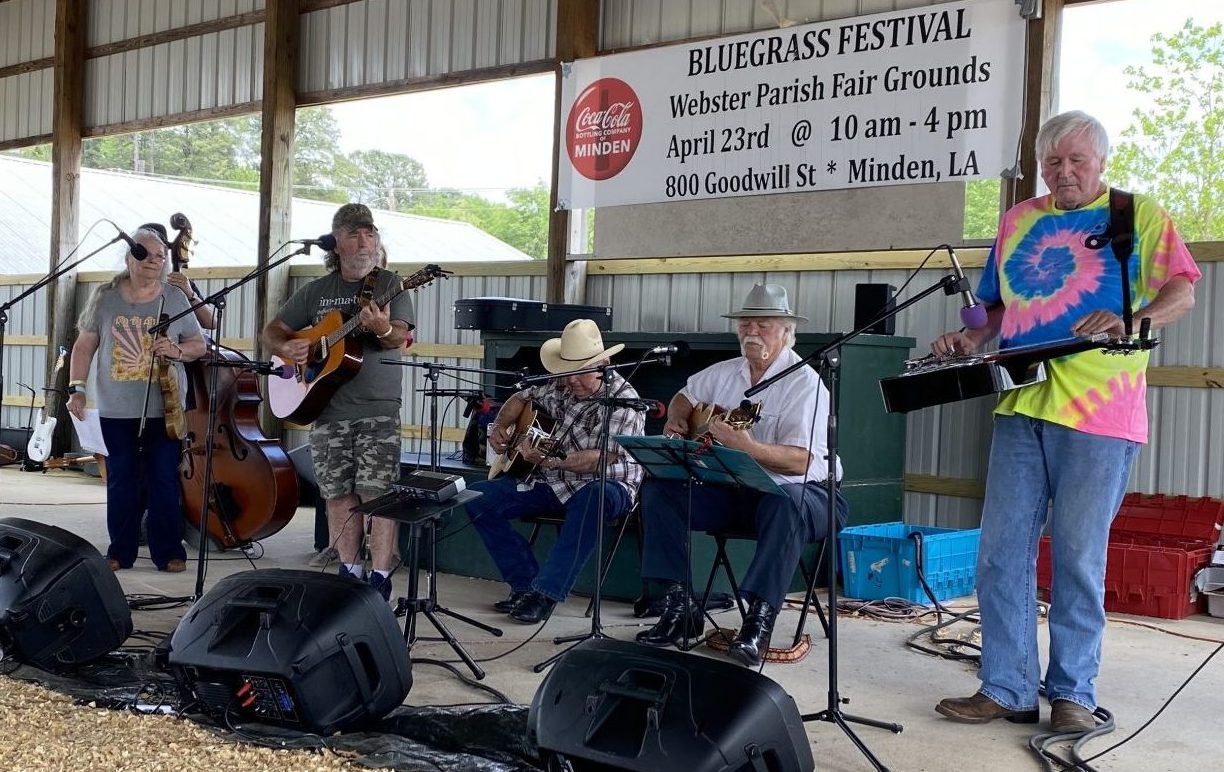 The 2023 Germantown Bluegrass Festival will be taking place on Saturday, April 15 from 10AM until 4PM at the Minden fairgrounds.
James Sandidge will be serving as Master of Ceremonies, and entertainers will include Ben Shirley and Friends, the Side Trackers, Sweet Home Harmony, Gent Mountain Grass Burrs, Mountain View Connection, and James Sandidge and Friends.
Seating in the bleachers will be available or, for more comfort, you can bring your own chairs. Admission will be only $5 per person over the age of 12; 12 and under can get in free.
Besides great music, the festival will also be offering tours of the Germantown Colony. Come out and see where a small group of settlers led by Countess von Leon established a "pure Christian community" within the wilderness of north Louisiana. This community lasted for about 40 years, and families of the original members still live in the area. The site includes a museum, several original buildings, and a cemetery. A complimentary shuttle bus will be running every 30 minutes from 10:30 AM until 3PM.