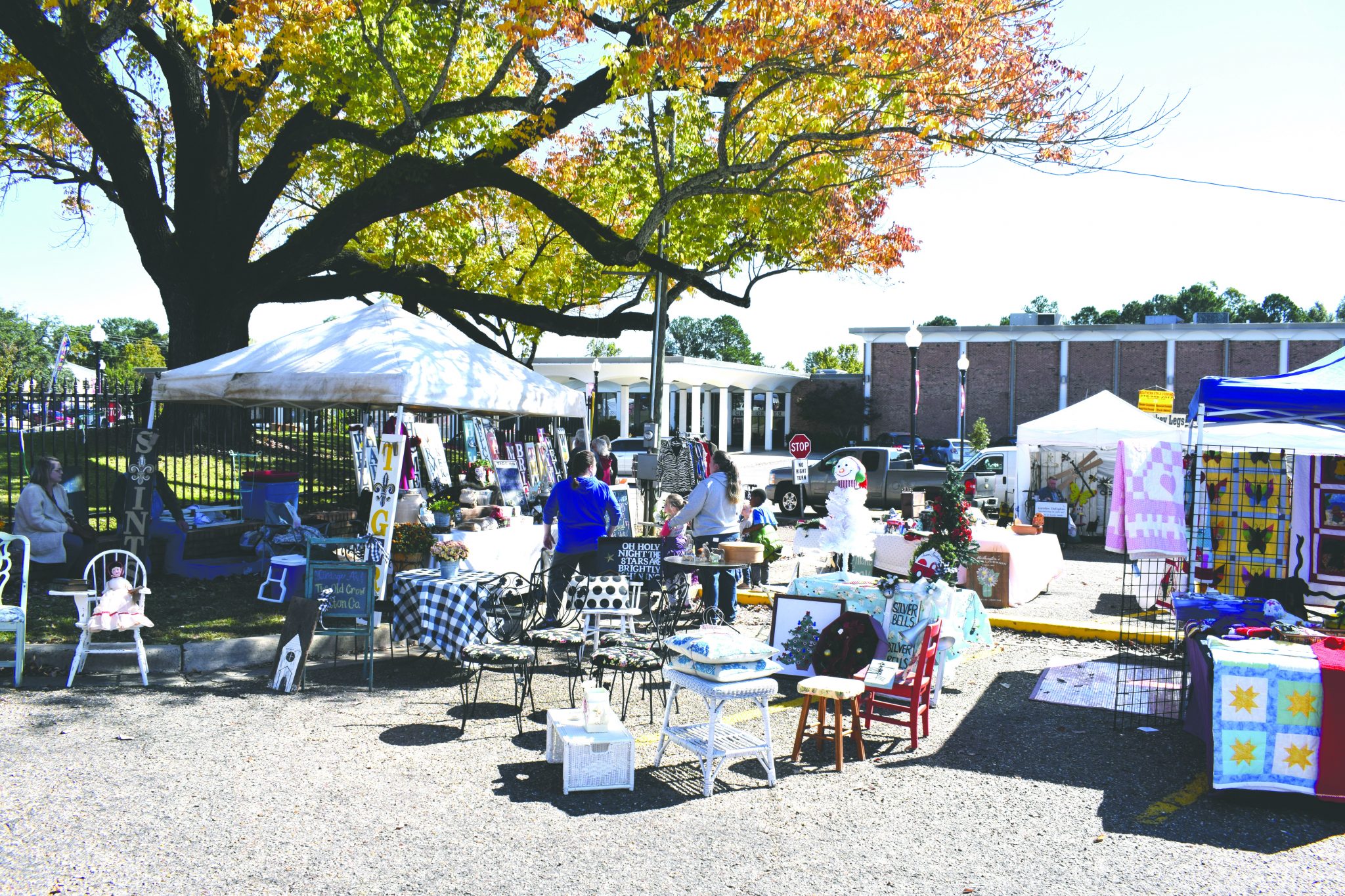 Mark November 6 and 7 on your calendar and join the folks in Webster Parish for the 21st Annual Main to Main Trade Days. Whether you are an art lover, a bargain hunter, an antique shopper, a flea market and garage sale enthusiast or you just love the art of shopping; you won't want to miss the Main to Main Trade Days experience!
The 50-mile route runs from Main Street in Springhill, Louisiana, then down Highway 371 south through the Main Streets of the small Webster Parish towns of Cullen, Sarepta, Cotton Valley, Couchwood to Dixie Inn onto Highway 80 on the Shreveport Road, through Downtown Minden then back south on 371 to the Sibley Road Flea Market, south through Sibley. The food, fun, and shopping begins at dawn each day and runs through dusk.
The sidewalks of both Minden and Springhill Main Streets will be filled with vendors. The downtown shops also bring it "outside" and offer store specials and bargains galore. Vendors are many and varied. One street corner may have homemade gumbo for sale by a local church group, while another has original handmade jewelry. You'll find homemade pickles at one end of the street and original oil paintings on display on the other. "Downtown Minden will feature food, art, and crafts," says Mahala Hutto, Downtown Development Director for Minden. "A giant flea market will be located on the Sibley Road as you head south from Main Street with plenty of parking," adds Hutto.
Ronda Taylor, N. Webster Chamber Manager, adds, "Plan at least one full day with us and two if you want to see everything along the route. The clock tower triangle in Springhill is a hot spot for a variety of treasures. Shoppers and vendors are welcome!"   
We encourage all participants setting up a booth and all shoppers to follow the State and Local social distancing guidelines. Honor the 6′ distance and if participants are sick please stay home. Please be safe and respectful and honor the local authorities if you are asked to move or not set up in an area.
We must thank the sponsors and the folks who help make this event possible:
Louisiana Main Street, Webster Parish Convention & Visitors Bureau, Springhill Chamber of Commerce, and the Minden South Webster Chamber of Commerce.  For more information, call Mahala at 318-371-4258 (Minden) or Ronda at 318-539-4717 (Springhill).