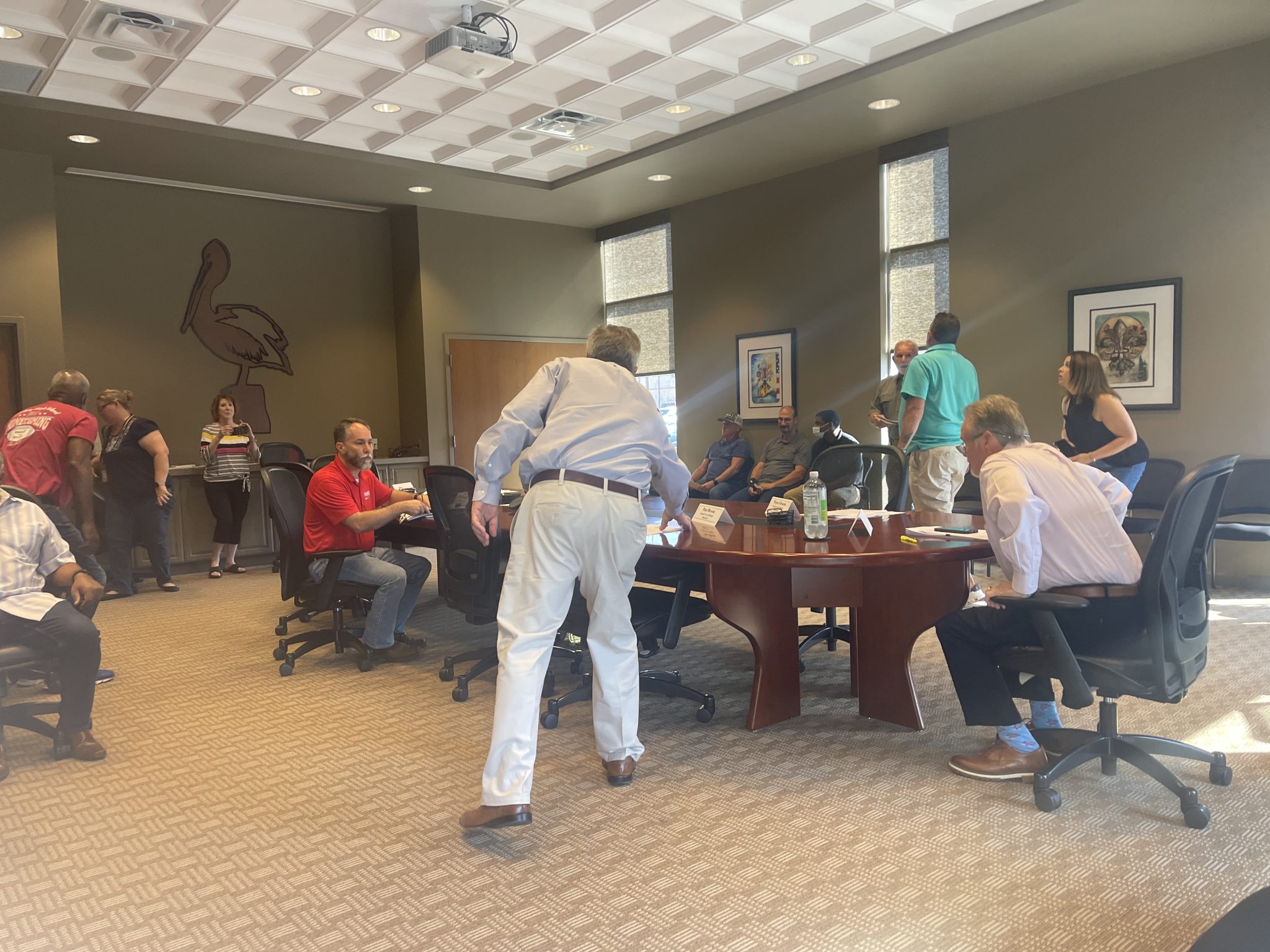 A workshop that was scheduled to take place early Friday morning was cut short after four out of the five city councilmen did not show up. This workshop was going to address some of the upcoming items for the June city council meeting, the most notable of which is the proposed Juvenile Curfew Ordinance.
Several city employees, community figures, and members of the public made their way out that morning to take part in the discussion, so much so that extra chairs had to be acquired so everyone would have a seat. Unfortunately, the same could not be said for a majority of the sitting councilmen.
Councilman Wayne Edwards of Dist. A provided notice beforehand that he had recently undergone surgery and was recovering at the time. Councilman Pam Bloxom of Dist. E did not attend due to having a vacation planned during the scheduled time for the meeting. No explanation was given by Councilmen Terika Williams-Walker of Dist. B or Vincen Bradford of Dist. C as to why they did not attend.
The proposed curfew was a hot-button topic for the city council a few months ago, but discussions surrounding it fell flat after multiple failed attempts to get the ordinance to pass in the monthly council meetings. The subject caught a second wind when, during the May city council meeting, Minden Police Chief Steve Cropper was asked to elaborate on a recent break-in that involved multiple juveniles that took place late during night time / early morning.
Councilman Michael Roy of Dist. D, after hearing the Chief elaborate on the incident, responded with, "Mayor, I would ask that you would call a workshop for the council including the Chief and Sherb, our city court judge, because honestly I think we need to revisit the curfew. That's a priority that I think that we've let go by the wayside as a council, and I truly think that it needs to be addressed, because these kids are younger and younger, getting themselves in trouble," said Roy. "I just think it needs to be done and doesn't need to be put by the wayside anymore."
Councilman Pam Bloxom of Dist. E chose to echo some of Roy's concerns as well, but was also quick to blame the remaining three councilmen for their inability to get the ordinance passed.
"Still three of our own council members refused to vote for this highly necessary ordinance. Tonight, I am stating for the record that I have supported this proposed ordinance each time it came up for a vote. Going forward, not me, not Michael Roy, not Mayor Gardner, but the remaining councilmen will have blood on their hands when Minden's youth are involved in local killings," said Bloxom during the May city council meeting.
The workshop scheduled to be held early Friday morning would have given the city councilmen an opportunity to further discuss the juvenile curfew ordinance and ideally come to an agreement on a version of it that would pass through the council. However, with only one councilman present, the attendance did not meet the minimum requirements of a quorum, and thus the meeting could not be held.