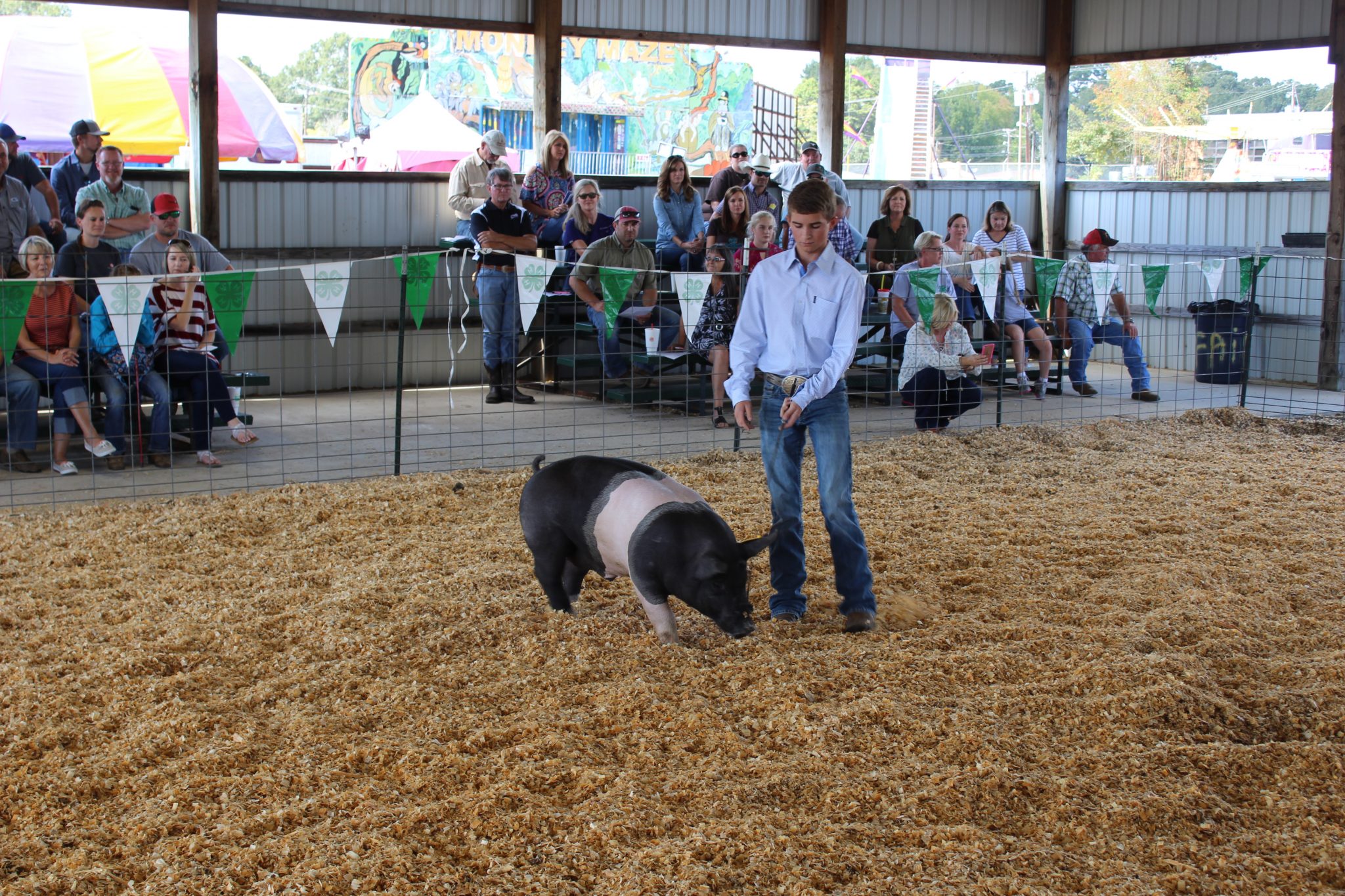 Webster Parish 4-H members raised more than $25,000 Friday during the Webster Parish Fair pig and lamb sale.
More than 25 community businessmen and women and supporters of 4-H attended the livestock sale, which featured 18 pigs and two lambs raised by local youth.
Following a noon meal, catered by Avery Catering, Jim Towns worked the crowd with a fast-paced, entertaining calling.
At the close of the sale, the amount raised by the sale of pigs totaled $24,936.20 while the two lambs earned their handlers $807.02
A 263-pound pig shown by Lakeside junior Gavin Flenniken garnered the highest bid – $7 a pound. The winning bidder was Faith Land Company.
Flenniken, a member of 4-H for eight years, competed Thursday against two fellow 4-H members in a showmanship contest. He placed third in the showmanship contest and second in the market hog contest.