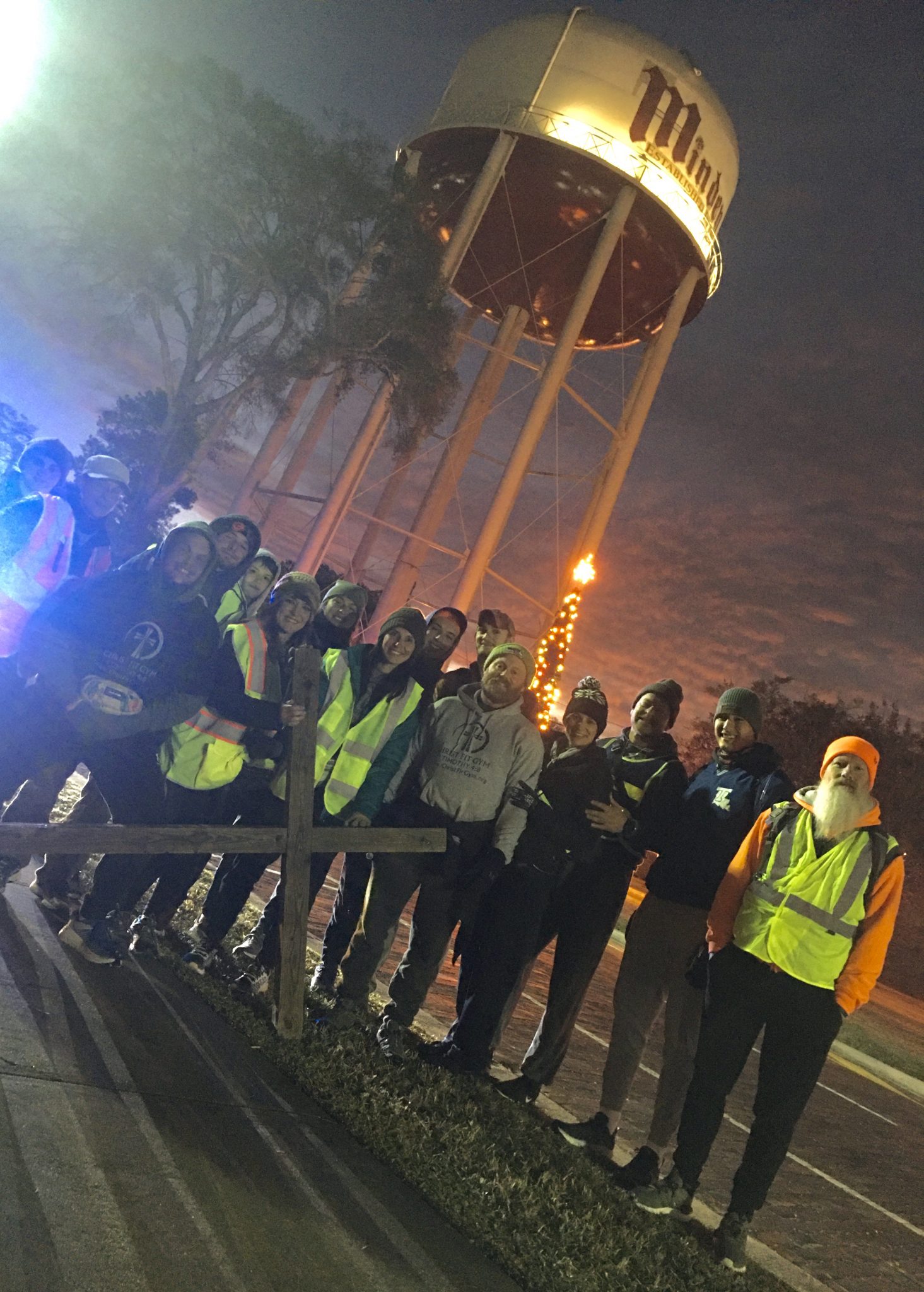 First Baptist Minden was a resting point offering refreshment to the walkers of the 2020 Christ Fit Gym 100 Mile Walk. This is an annual walk that the Christ Fit Gym of Benton which, as the name implies, spans 100 miles. The walkers also carry a large wooden Cross along with them the entirety of the route.
After starting the gym in 2012, owner Billy Weatherall just had one question, "What can I do for God to show him my gratitude?" That answer came in the form of this 100 mile walk.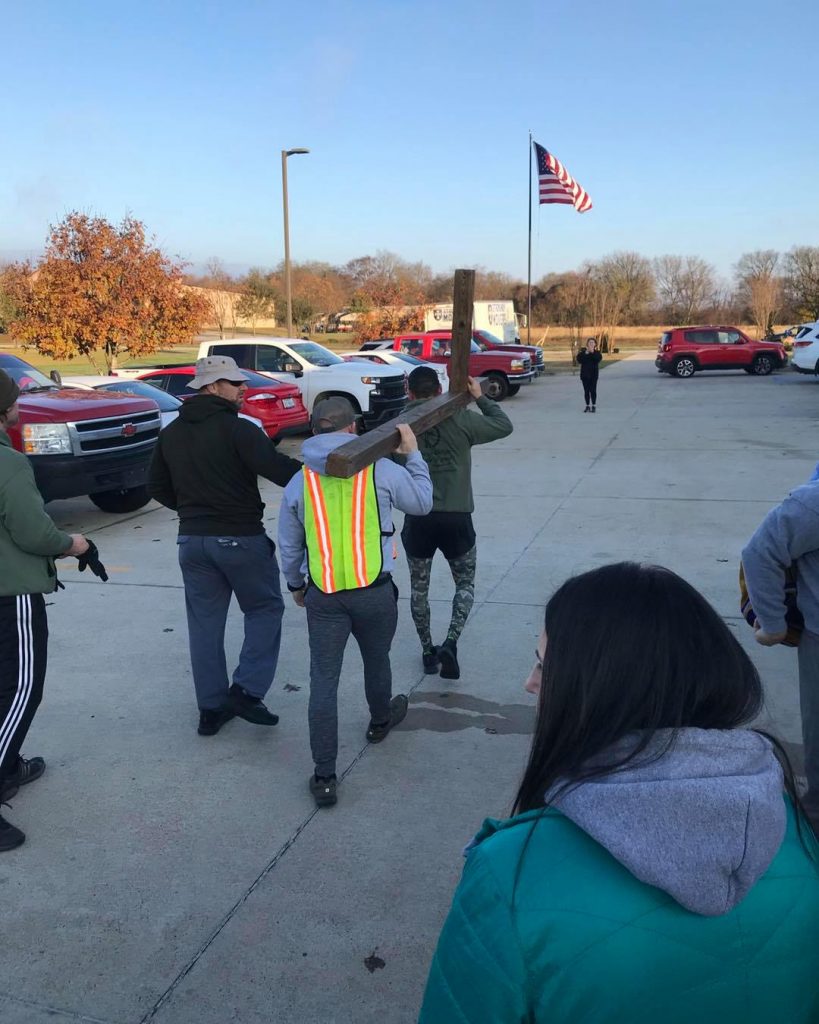 "I didn't realize when we started just how long it would be. We just do it to honor God. Some years I can do all one hundred, some years I can do sixty, but the cross has always done the 100 miles," said Weatherall.
The group takes breaks every ten miles along the walk for rest and devotion. However, the stop at Minden First Baptist is the turning point they make before heading back to the walks starting point at Christ Fit Gym.
The group made it into Webster Parish just after midnight on Dec. 5, and was at First Baptist Church to catch some sleep and a shower before they set off on the road again.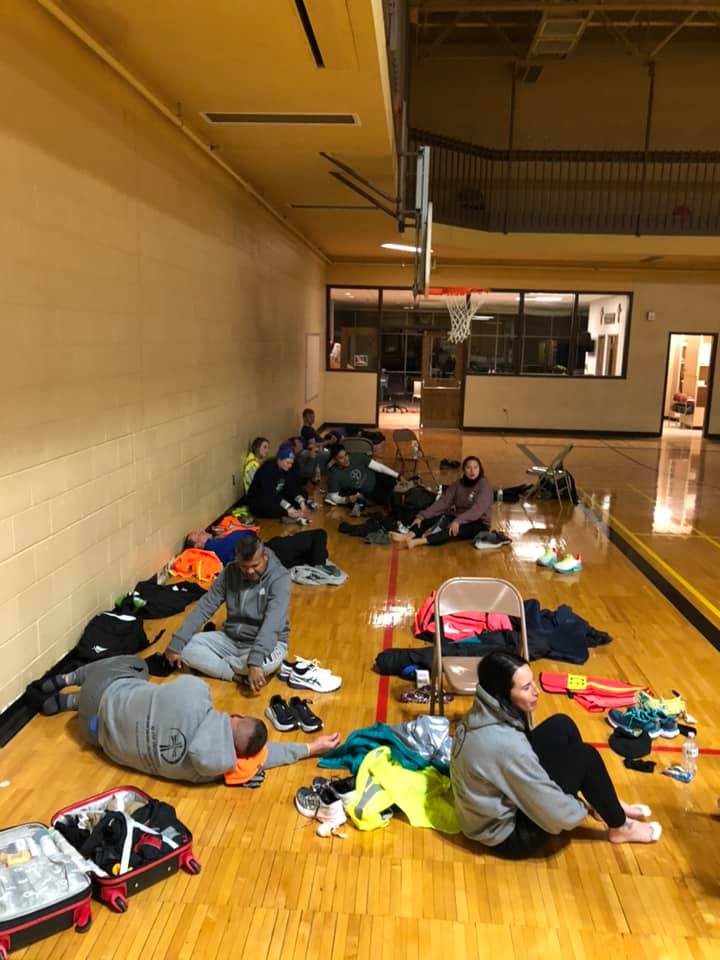 "That stop is the most crucial because we have a doctor to come meet us. We can't be more thankful for Chris P. for setting this up. They just go above and beyond every year," said Weatherall.
First Baptist Minden also supplied towels, toiletries, blankets, and breakfast the morning that they came.
Webster Parish Sheriff Jason Parker and his office escorted the runners during their trek through the parish.
This year the walk had a total of roughly 150 participants, with only 10 people made 100 miles. Out of those making it the entire 100 miles along with the Cross.