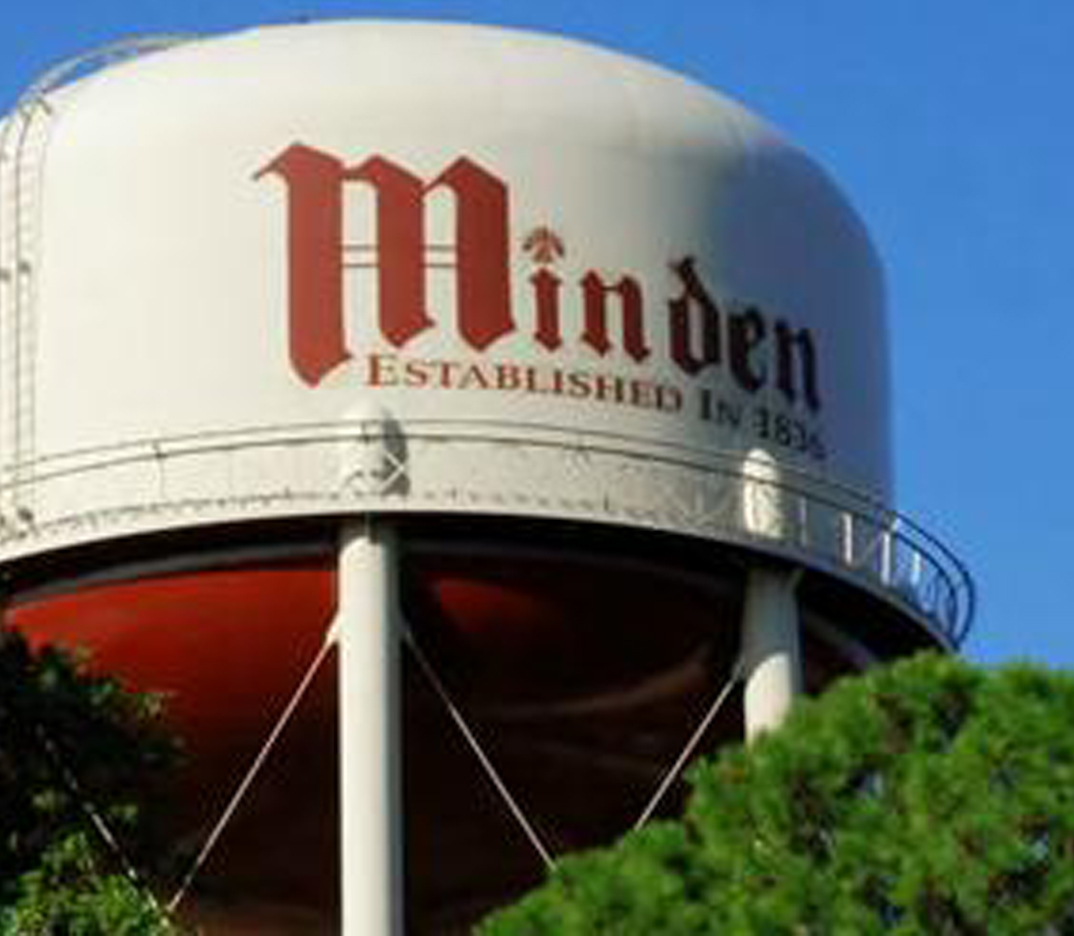 As campaigns get into full swing, the Minden Press-Herald asked identical questions of the two Minden mayoral candidates
The city of Minden will have a new mayor in the coming months, and a two-man race has developed between two members of the city government.
Terry Gardner, chairman of the Minden Main Street Board of Directors, and Winky Newer, Minden recreation director, will be the choices on the ballot November 6.
Gardner moved to Minden 40 years ago and now runs several local businesses. Newer has lived in Minden for 47 years and has served as recreation director for 32 years.
To help inform voters about their choices this fall, the Press-Herald asked both candidates three basic questions, and their answers are recorded below.
Q: What are your three biggest priorities for the city if you are elected?
A: Terry Gardner
My first priority is the utilities. We have to get the utility rate under control so we can grow. If the utility rates are comparable to Shreveport, Bossier, and Ruston, we can promote Minden, get people to move here, and build apartment complexes and housing. We can attract Barksdale Air Force Base: with their new entrance there, you're twenty minutes from Barksdale in Minden with no red light. So we can get them to live over here, and that would be another plus that comes out of lowering the utilities.
Another priority is the recreation complex and bringing traveling ball to Minden. If we can bring traveling ball, it'll bring people throughout the region to Minden. When they get here, they don't care what our utility rates are, they don't care about our infrastructure, they just want to come spend money in Minden at the restaurants, stay in the hotels, and have a good time. So when we have that happening, we'll get more hotels and restaurants, and it'll be a win/win for everybody.
The final priority is economic development and new business growth within the city. Economic development is going to take care of itself. When you're having travel ball, when you're having people from the [Air Force] base, people are going to gravitate to where your population is growing. We're hoping the population will grow from 13,000 to 16,000 in the next four years. With that, you'll have people building new apartment complexes and subdivisions for people to live in, things like that.
A: Winky Newer
One priority is to continue our efforts to lower the electrical utilities. That's in the works now, so depending on what happens between now and the time the [new mayoral] term will take effect, we will need to continue that effort.
Second is to attempt to attract business in our area: Working with the Greater Minden Chamber and job training. That would help us be able to fill our spots we have available and hopefully also bring some new businesses in that are willing to build here.
Our third biggest challenge is for us to be able to keep people living in Minden instead of moving out of Minden at the rate they are right now. The first two would accomplish the third, by bringing utilities down and business to town.
Q: Why are you the best choice for Minden?
A: Terry Gardner
I have a proven track record. My footprint is all over Minden. I've been involved in every aspect, every civic organization group. I've developed downtown buildings in Minden, and Grilling on Main, which is our premiere event, was my brainchild. I've been in business for more than 30 years as a successful businessman running over three businesses. I know how to manage employees, surround myself with good people, and make things happen.
A: Winky Newer
I feel like I'm the best choice for Minden because I have government experience, so I will not have a learning curve upon taking office. I know the policies, procedures, and issues that need to be addressed. We operate under Robert's Rules of Order, so I know the procedures and policies of it.
I have 32 years of handling the public's most prized possession: their children. Their entrusting me with their children would make me a good candidate to entrust with their city.
I'm a leader who gives credit to the people who deserve the credit and takes the blame for whenever things go wrong.
Q: What do you believe is the role of city government in the lives of its citizens?
A: Terry Gardner
The role of the mayor and the council is to manage the city effectively, to listen to what the citizens want. We're the engine of the train, and we need to listen to the people and move Minden forward. We need to surround ourselves with committees and groups of people to make the whole community work together as a whole. When your whole community comes together, you can move mountains.
A: Winky Newer
I believe the role of city government should entail providing for our citizens an infrastructure to be proud of and working with our citizens to develop strong community ties throughout our city. I believe that the city government should be transparent so that when citizens want to know what's going on, they're able to keep up with what's going on in the city and what issues are on hand.