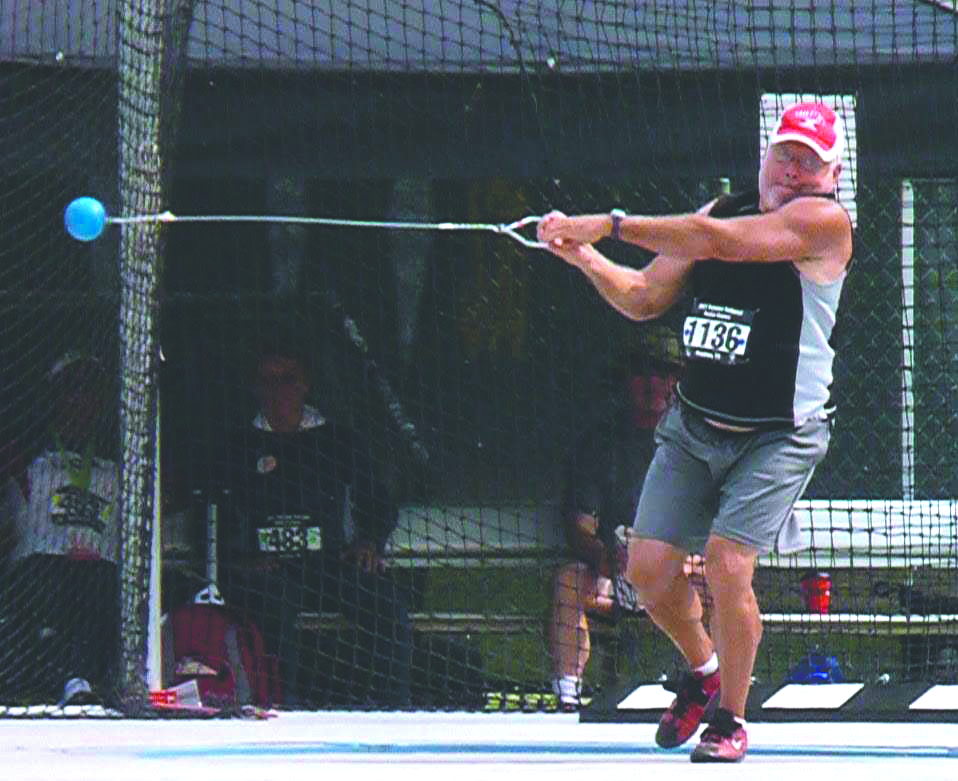 Minden native competes in Louisiana Senior Olympics at 77 years old
When you think of the activities that the elderly do to occupy their time, knitting or bingo traditionally comes to mind. So it may be surprising to know that some senior citizens actually choose to hurl a 16-pound shot put more than 30 feet down a field in their spare time. This is how one particular local Minden citizen, Julius Cassels, age 77, uses his leisure time.
Cassels said that he has "Competed in something all of his life." The starting point of his relationship with sports began with football and track, back during his time at Minden High School, from which he graduated in 1960. It was during this time he would find his taste for the "thrill of competition," due in large part to the coaches and sports programs that he participated in.
While high school is where many people begin and end their sports careers, this was not the case for Cassels. He said that he "always wanted to be a runner," and after high school, Cassels made that dream a reality by taking part in marathons, 13 to be precise, one of which was the Boston Marathon. He did this until age 60 when he suffered injuries that would make running no longer an option for him.
Still competitive at heart, Cassels decided he would take up "throwing" for his next sport, and has stuck with it to this day. Throwing is a sport that includes throwing things like "shot put, discuss, and hammers" as far as you possibly can, with the heaviest thing he throws at 100 pounds.
In Cassel's most recent competition in Austin, Texas, he actually "set a club record in the ultra weight pentathlon with a score of 2265" at the Texas Throwers Club.
When asked why he enjoys sports, even to this day, Cassels responded with "The thrill of competition, the comradery with other people that you develop, and the health benefits."
Cassels hopes "to get other people involved, there are a lot of opportunities." If you are personally interested in taking up these sport or others, you can check in with the Texas Throwers Club at www.texasthrowers.com or the Louisiana Senior Olympic Games at www.lsog1.org.