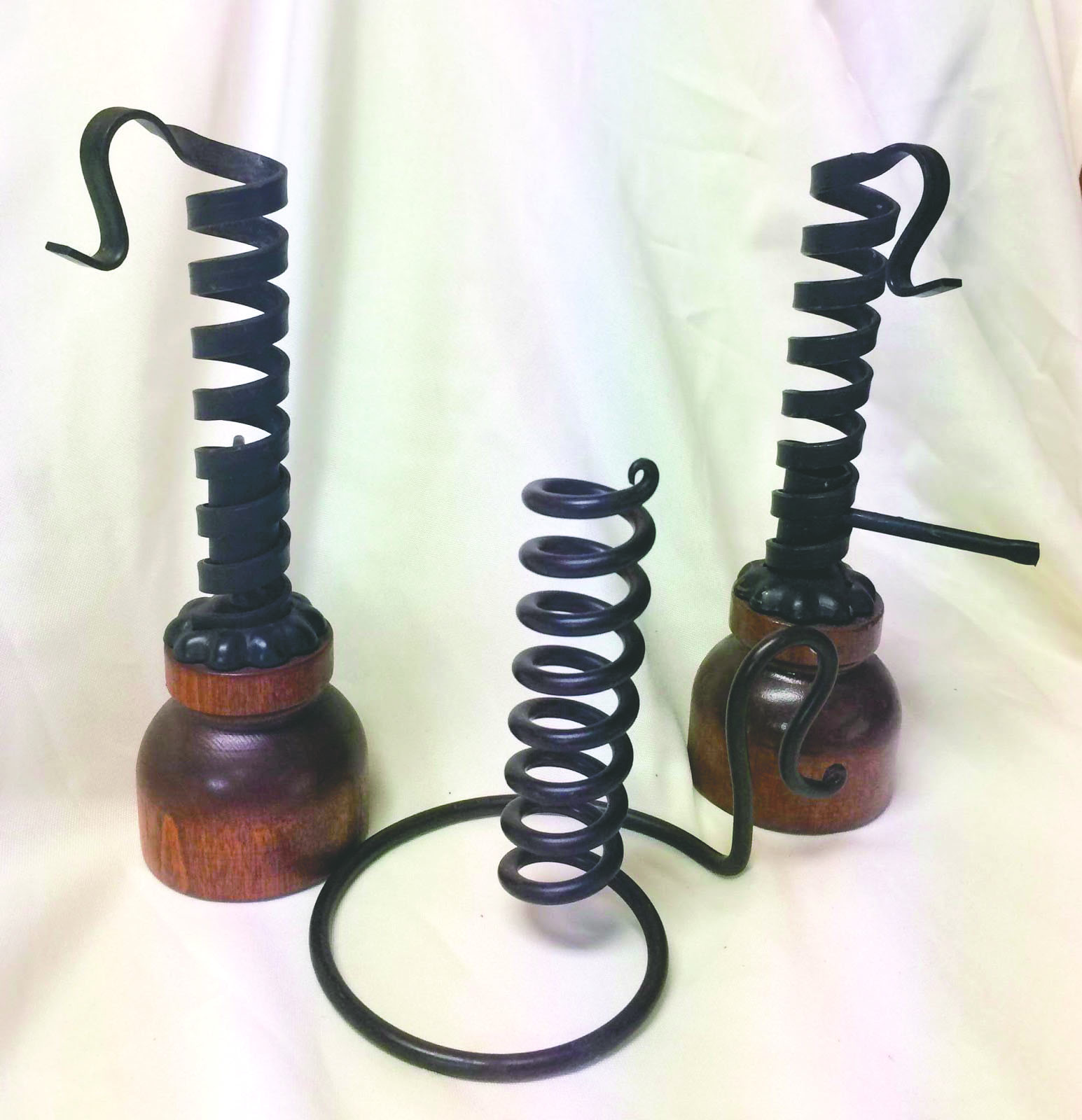 MARIA GONZALEZ
Special to the Minden Press-Herald
SPRINGHILL – The Fuller Center of Webster Parish will be hosting the Ultimate Collectibles Estate Sale Aug. 31 – Sept. 3 in the old Gigi's Tees building, located at 519 Coyle Ave in Cullen.
The majority of items to be sold come from a little house by the creek on Hwy 157 which belonged to Dot McEachern.
"Dot was an interesting soul," said event coordinator Kristy Nix. "She had a very diverse collection that ranged from fine china and high-end collectibles to pretty little things she found at dollar stores and garage sales."
Some of the items for sale include vintage quilt tops, crystal and carnival glass, dishes, cookware, vintage bottles, and a very large collection of Lefton and Department 56.
Patrons will see trademarks like Fenton, Imperial, McCoy, Cambridge, and Frankoma, just to name a few.
"We also have unique folk art items, like a vintage jar covered entirely in 6-cent US stamps," said coordinator Michelle Benson. "And there are 3 different curfew/courting candles that have a very interesting story behind them.
This sale is well worth the drive just to see all the unique things that Dot collected and loved."
The Fuller Center plans to use the proceeds from this event to help fund the 2019 Veterans Build. Applicants for the build must meet the following criteria:
Be a Veteran [honorable discharge]
Meet certain low income criteria
Be willing to put in 500 hours of sweat equity
Put $660 down payment
Make a monthly note between $225 and $275, 0% interest, includes insurance
Not own a home
For more information on the Estate Sale or Veterans Build call the Fuller Center [Main Street Thrift] 318-539-2122.