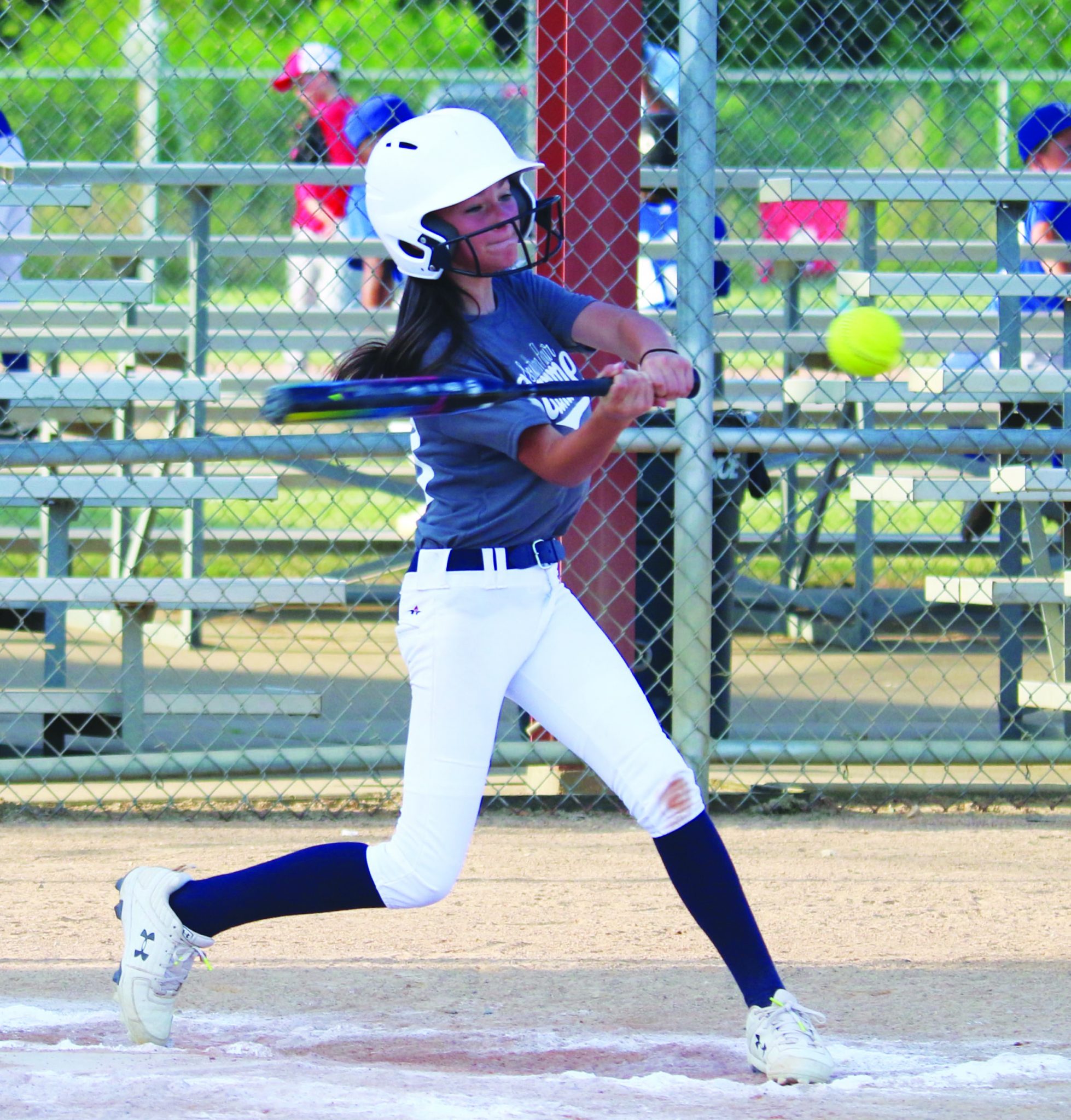 Ponytails
Southern Flair 7
Chaos 5
Lindsay Ryan's two singles helped Southern Flair overcome an early deficit.
Adalyn Roberts had one single for Chaos.
Darlings
Pink Sox 15
Diamond Divas 2
Ellie Kate Perryman's home run capped off a three-hit night to lead the Pink Sox to their third win in as many games.
Ella Woods had one home run for the Divas.
Sweet T's 9
Pink Panthers 1
Jayla Joyner went four-for-four in the Sweet T's second win of the season.
Jaliyah Armstrong managed two hits for the Panthers..
Dixie Angels
Diamond Divas 11
Untamed 1
Presley Wood had a single and a double in the Divas' big win. Bella Powell knocked in two hits of her own, and struck out six batters in two innings of work from the mound.
Dixie Youth
Outlaws 8
Prospects 3
Reagan Feazell had two singles as Brock Case knocked in one double to help the Outlaws secure victory. Cash Frizzell struck out seven batters in an impressive performance from the mound for the Outlaws.
Jaxon Brazzel had one double for the Prospects.
Timberwolves 9
Mudcats 5
Jake Glass led the way with a double as the Timberwolves got out in front early and didn't look back. Glass secured the win on the mound for the Timberwolves, going five innings with five Ks
Taylor Logan led the game with two hits for the Mudcats.
AAA
Webster Machine 12
Braves 9
Tanner Cox's RBI double helped Webster Machine survive a seven-run second inning by the Braves.
Tate Lowe, Hunter Staggs and Mason Shipp each had singles for the Braves, but it wasn't enough to get past undefeated Webster.
Royals 8
Tomahawks 7
The game of the night belonged to the Royals in the end, who came from behind to score six runs in the final frame and snatch their first win of the season from the Tomahawks.
Darron Hollingsworth hit two triples for three RBI to help the Royals land an impressive victory.
Hayden Williams and DJ Lanay each hit home two RBI for the Tomahawks.
Dixie AA
Rippers 18
Shotcallers 1
Wyatt Chandler hit a home run as he and Dakota Streetman combined for six RBI in a simple win for the Rippers.
Marshall Duck led the Shotcallers with one RBI, and Levi Ray had two singles.
Bulldogs 10
AC Services 4
Daniel Beck hit two home runs and five RBI to lead the Bulldogs. Braxton Boon had three RBI on two hits.
Colton Miller had two RBI for AC Services.
Webster Machine 21
Little Lions 5
Jackson Hauley had two home runs and Skyler Malone had one as Webster scored.