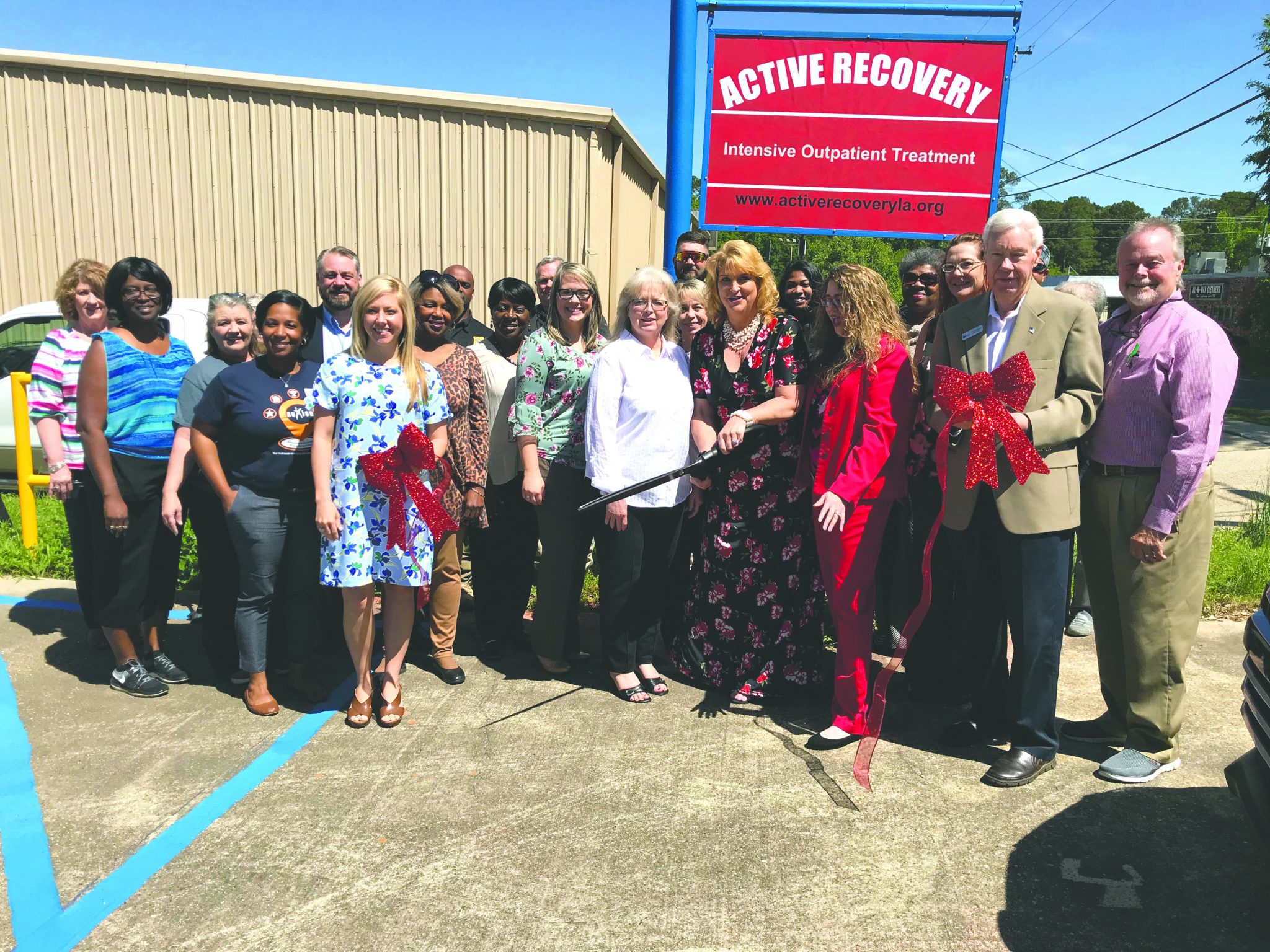 A substance abuse counseling service has opened the doors on a location in Minden, capped off by a ribbon cutting hosted by the Greater Minden Chamber.
Active Recovery, an "intensive outpatient addiction program," is the work of Terri Schaffner, LPC, LAC. She began Active Recovery in Shreveport but has added locations in Bossier City, and now Minden.
"I am also in recovery myself," Schaffner said during the ribbon cutting last week. "So I can speak their language. They know that I've 'been there done that.'"
Schaffner said the program is focused on the "Intensive" aspect of addiction rehabilitation.
"It's mindfulness, empathy and gratitude," she said. "We go to the root of the issue."
Intensive means sessions are three days per week, and three hours per session, Schaffner said.
"They get a break," she said. "And, we have morning, afternoon and evening sessions. We cater to people that work."
Accountability is a key component of Active Recovery. "We drug screen every week," Schaffner said. "We report to our referral sources and [Louisiana Department and Family Services].".
The program is two months of very intensive treatment, follow by once-per-week session for two more months, Schaffner said. "Then eight more months, for the rest of the year, every two weeks," she said.
Schaffner said she is excited about being in Minden. "We know Minden is a hub for a lot of outlying areas," she said.
Active Recovery can be reached at 318-377-1072. It can be found on the web at www.ActiveRecoveryLA.org.