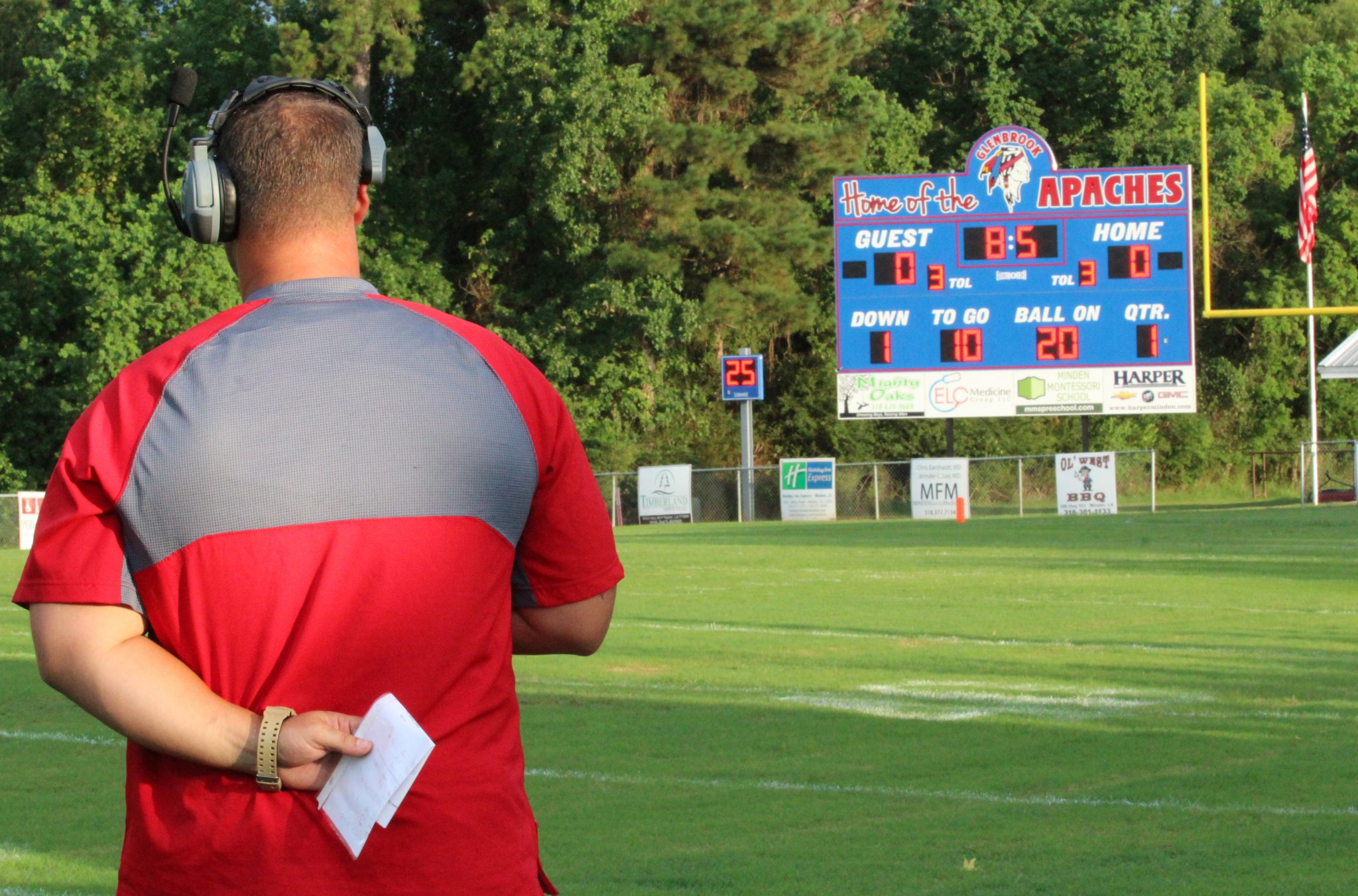 Across the country, fans of numerous teams are already popping champagne or ready to fire their coach as the first football games finished this weekend. It's easy to get caught up in the highs or lows of your team's success or failure, but I'd like to pour cold water over that instinct.
Early season results are rarely indicative of what is to come.
Of course, looking good at the beginning of the season is ideal, but a number of circumstances could attribute to those results.
Glenbrook High School, for example, started their season before the students were even in class. Head coach Drew Maddox has only had since May to take a team that could barely field a full squad in the spring and turn them into a competitor.
Some programs have phenomenal training facilities while others don't even have a practice field.
LSU dominated Miami on Labor Day. What stuck out to me, as usual, was how fast and strong they were. The Tigers looked more athletic at every position, but I say that same thing about them every year.
The true measure of your team is always chemistry. Particularly in football where there can be sixty people involved in the program, the most challenging aspect of meshing a group is getting personalities to work together instead of against each other.
Back before Brad Pitt turned "Moneyball" into a Hollywood/Capitalism love story, Billy Bean was lauded as the Messiah for turning the A's into a contender by simply using numbers and data. I've always believed that story to be a myth. I watched Barry Zito, Tim Hudson and Mark Mulder dominate the American League that year. Sure, the A's were under-budget, but being able to assemble a team based on numbers only takes you so far. The coaches and players still have to go out there and get results.
That's where chemistry comes in. The coach's job is to manage the game and be the authority, but mostly to get the most out of the players. That A's team was well-coached because the players believed in themselves. They outplayed their expectations. There weren't massive egos bringing people down. The players felt empowered and had empathy for each other after coming from subpar circumstances.
The Golden State Warriors are a similar story. People like to think they have always had the most talent, but only recently did they add a player who was considered All-World before he arrived in Oakland (Kevin Durant). People were skeptical about Steph Curry's size and his ankles, Klay Thompson was always going to be a solid player, and Draymond Green was a late second-rounder who no one could have predicted would be an All-Star. They realized their potential because they had chemistry. Once again, the players were empowered to make their own decisions and play to their strengths. They accepted each other for their faults (Green's temper) and played so well together that even the average fan could appreciate the sheer beauty of their movement on the court.
Early in the season, with the amount of turnaround that colleges and high schools experience every year, you cannot read too far into the results. Teams are only beginning to understand their chemistry.
Coaches like to talk in the NBA about "peaking at the right time."
What they mean is developing the team so that it is at maximum output by the end of the season. No one cares about September.
Football is a bit different because with so few games, all of them count.
This is a reason that coaches are so important in high school. The ones who install a system and empower everyone from the quarterback to the ball boys are the organizations that succeed. The ones who are reactionary may find accidental success early, but they never last.
Should we be skeptical about LSU? Probably.
Their issue is never talent-based. LSU always has top talent. Every time I see them I am blown away by their speed, every year. What gets the Tigers fumbled up is chemistry. When the going gets tough, what do they have to fall back on?
Hopefully for Tiger fans, Ed Orgeron is building the framework for a system and an identity, one that goes beyond being a frustrating talent-pool of untapped potential.
The only way to do that is to take a systematic approach to team-building. Orgeron would agree, he'd rather be good in December than in September.
I believe that Glenbrook fans should be optimistic as well. From what I've seen, they play a fun style of football but are limited in what they can do by inexperience and having too many players playing both ways. If they stick with the plan instead of overreacting to a couple of losses, they would see the seeds of a successful program.
Minden is the same. The Tide have a very young quarterback in sophomore Trent McGlaughlin and tons of young talent despite the loss to Haughton on Friday. Some would see the result and be frustrated. I saw a team still finding itself and a quarterback with true talent who needs time to develop. If head coach Spencer Heard continues to let his players grow, the results will come.
What excites me about the four area teams I've seen is that the coaches seem to be taking the right approach. Walking out to Lakeside's practice field this summer I saw a pickup truck parked on the side of the field blasting the players' favorite music on a muggy, miserably hot day. Head coach Jason McClendon gives his players the freedom to do things that they like, and with that comes more responsibility that they seem to accept.
At North Webster, head coach John Ware has completely changed his offensive system from a wing-T to a power spread. He sees the changing landscape of football and instead of being stubborn, he is opening the door for his talent to really shine.
At Minden, you can tell the players like being around Heard. That kind of chemistry can't be practiced or purchased.
More than practice facilities or state-of-the-art video equipment, that chemistry is what will take your team far. You just have to be patient.