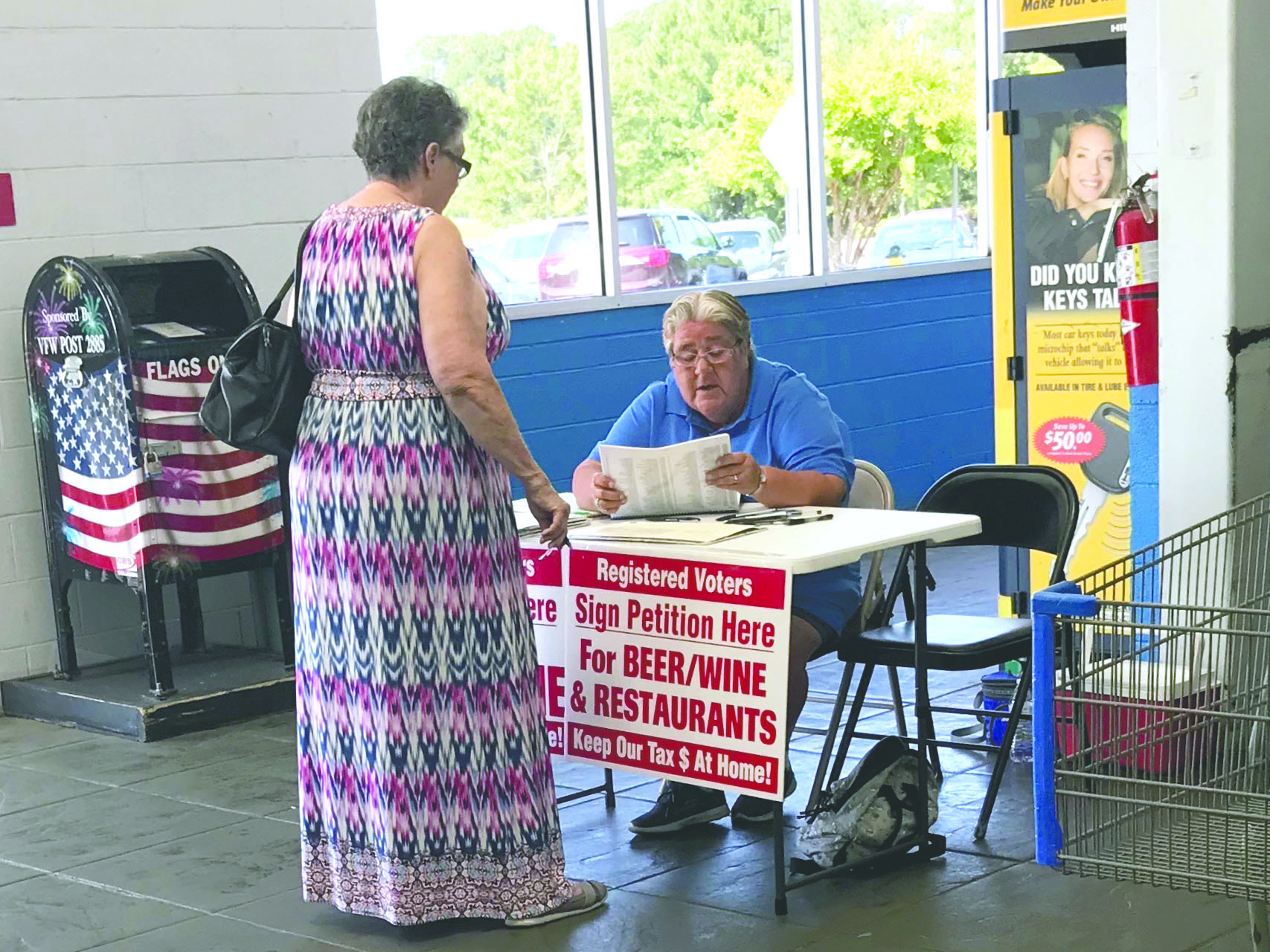 Two petitions to place alcohol referendums for the City of Minden on a December ballot have fallen short of the number required to move forward. According to Webster Parish Registrar of Voters Melanie Smith, one petition fell well short, while another was just 14 signatures short of the required number.
The first petition, whose first signature was garnered on July 13, needed 1,798 verifiable signatures. Only 539 signatures were submitted, and only 352 of them were verified.
The second petition, which had a first signature on July 16 needed 1,797 verifiable signatures. The petition contained 2,438 signatures, but 655 were rejected, leaving 1,783 verified signature, 14 short of the number needed.
Smith said, however, verifying the signatures is the extent of her office's authority in the matter. It will be up to the Minden City Council to decide how to proceed. The council meets tonight in regular session. But, the alcohol issue is not currently on the agenda.
A similar petition was filed for the City of Springhill, but the verification process is not complete for that one.