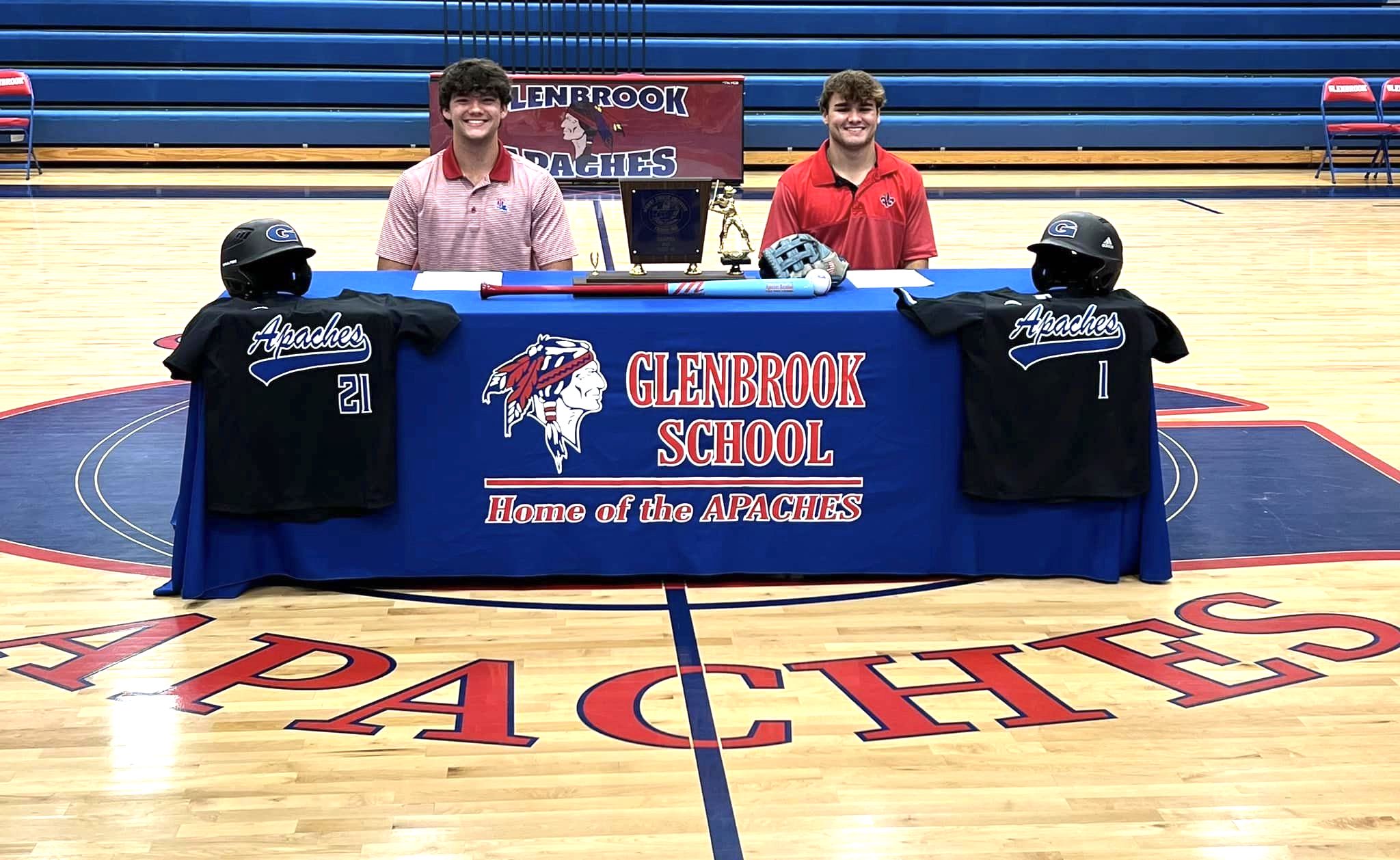 Pictured at left is Glenbrook High School's Maddox Mandino and at right is the Apaches' Hayden Harmon as they signed college scholarships on Wednesday morning. (Courtesy photo)
The Glenbrook baseball team had a pair of players ink college scholarships Wednesday morning to continue their hardball careers within the state of Louisiana.
Centerfielder Maddox Mandino signed a national letter of intent with the University of Louisiana-Lafayetter while pitcher Hayden Harmon inked with Louisiana Tech University.
"Harmon is a power-pitcher who throws in the upper 80s to low 90s and also possesses a strong curve ball. 
Mandino, who played last summer in the inaugural Louisiana Baseball Coaches Association Underclass All-State Games, is known as an outstanding fielder and batter who hits with more power than many might expect from the 5-9, 155-pounder.
When he committed to Louisiana Tech, Harmon admitted to BleedTechBlue.com that proximity played a role in his choice.
"I committed to Louisiana Tech because they're committed to making the school and athletic department better each year," Harmon told BTB. "The facilities are state of the art and they play a competitive schedule. The atmosphere is outstanding. It's also 45 minutes from my parents so they'll get to see me play a lot."