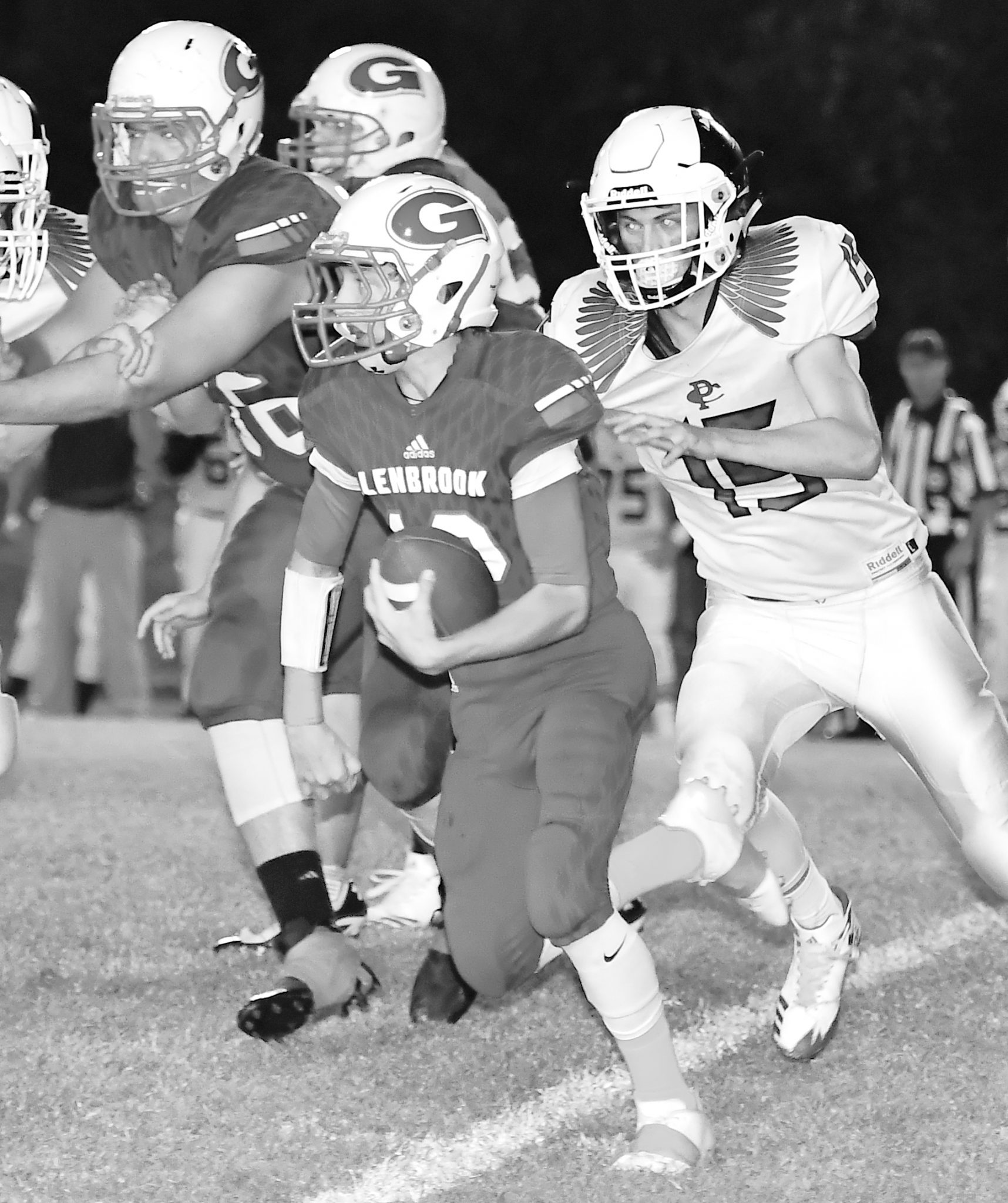 The MAIS regular season begins two weeks earlier than that of the LHSAA. That makes this the final week of regular season play for the Glenbrook Apaches. Glenbrook has been on quite a ride this season. The Apaches started off 2-0 with back-to-back wins across state lines in Mississippi, before going on a 4-game losing streak. Glenbrook snapped the losing skid with an emotional win over Union Christian the following week, before being throttled by Riverfield Academy and giving up a fourth-quarter lead to Porter's Chapel last week.
With a 3-5 record, power points are not on the Apaches' side, however if they can defeat the district leading River Oaks Mustangs they might have an outside shot at the playoffs.
Glenbrook head coach Ronnie Powell is only concerned with Friday night, and knows his team has yet another tall task in front of them. "River Oaks has a good amount of talent," Powell said. "They got their starting running back back from a broken collarbone last week.
They are very sound on defense, nothing flashy on offense, they just execute very well.
(River Oaks head coach) Robert Hannah is one of my good friends and I have a lot of respect for him and his program." Glenbrook needs to score early and often, something they haven't been able to do in recent weeks. The Apache defense can keep them in the ball game, but it's up to a unit being led by a freshman QB to get points on the board. "I was really proud of how hard we played last week," Powell said. "It's extremely important for us to be able to run the ball, because we have a freshman at quarterback. But, if they put 9, 10 or 11 in the box, we have to be able to hit a couple of passes." Glenbrook and River Oaks kickoff at 7 p.m. in Monroe.