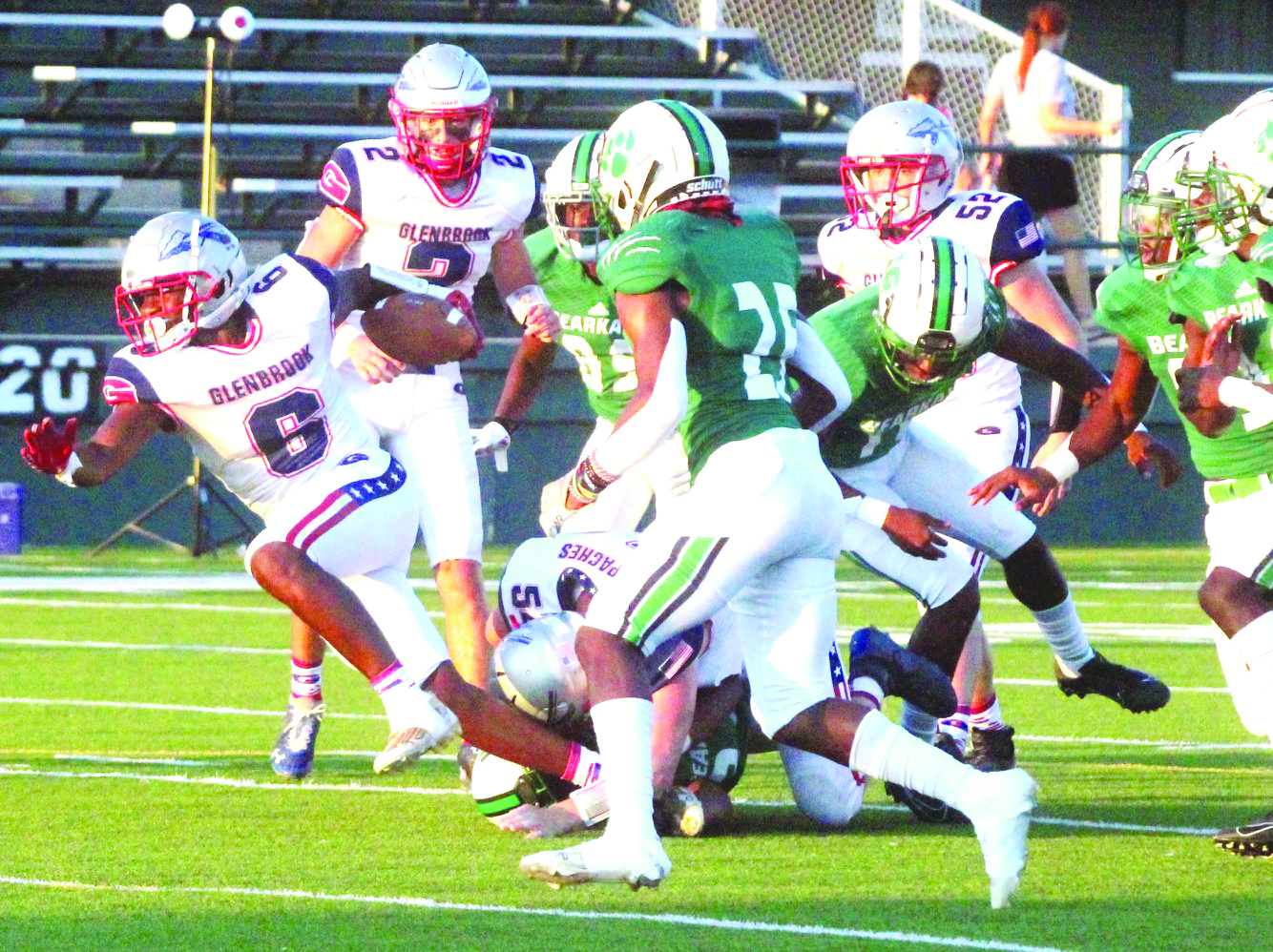 Glenbrook and Lakeside both stormed to big wins Friday night while North Webster stumbled on the road to fall to 0-2 on the season.
Following is a breakdown of those opening-week losses for the Webster Parish trio of teams:
Glenbrook 42,
Bossier 14
The Apaches went into attack-mode from the start, recovering an onsides kick to open the game before Ty Feaster hit Landy Powell on a scoring strike to put Glenbrook on top 7-0 on 23 seconds into the contest.
DJ Carter's touchdown run pushed the Glenbrook lead to 14-0 at the 5:31 mark of the opening stanza and the rout was one.
Ty Feaster finished with three TD passes for the Apaches with Cason Clemons hauling in two of those scoring strikes.
Maddox Mandino added a touchdown run for Glenbrook, which climbed to 2-0 on the season.
Glenbrook, now 2-0, will next play host to Delta Charter, also 2-0 after defeating River Oaks 16-6, at 7 p.m. Friday at Apache Stadium.
Lakeside 46,
Ringgold 12
Lakeside poured in 46 points in the first half and emptied its benches in the second half as the Warriors used defensive domination to pull off the shutout.
Ringgold didn't score until Lakeside's starters were long gone.
Lakeside quarterback Cooper Chase threw five touchdown passes while Rodney Smith and James Maxie scored two touchdowns each for the Warriors while Cade Boley hauled in a scoring reception.
The Warriors (1-1) will next play host to Plain Dealing (0-2) at 7 p.m. Friday.
North Caddo 40,
North Webster 18
North Caddo broke open a tight game with a second-half surge as the Tigers outscored North Webster 28-6 after intermission.
The teams were knotted up 12-12 at halftime.
North Caddo senior receiver Omarion Miller returned the opening kickoff for a score while adding a 65-yard scoring scamper and 54-yard touchdown receptions as the Nebraska commitment went over the 200-yards receiving mark.
Senior RB/WR Cooper Sanders scored a pair of touchdowns for North Webster while the Knight's final score came on a Braedon Robertson run.
North Webster will play at Minden Friday night in a matchup of 0-2 parish foes.