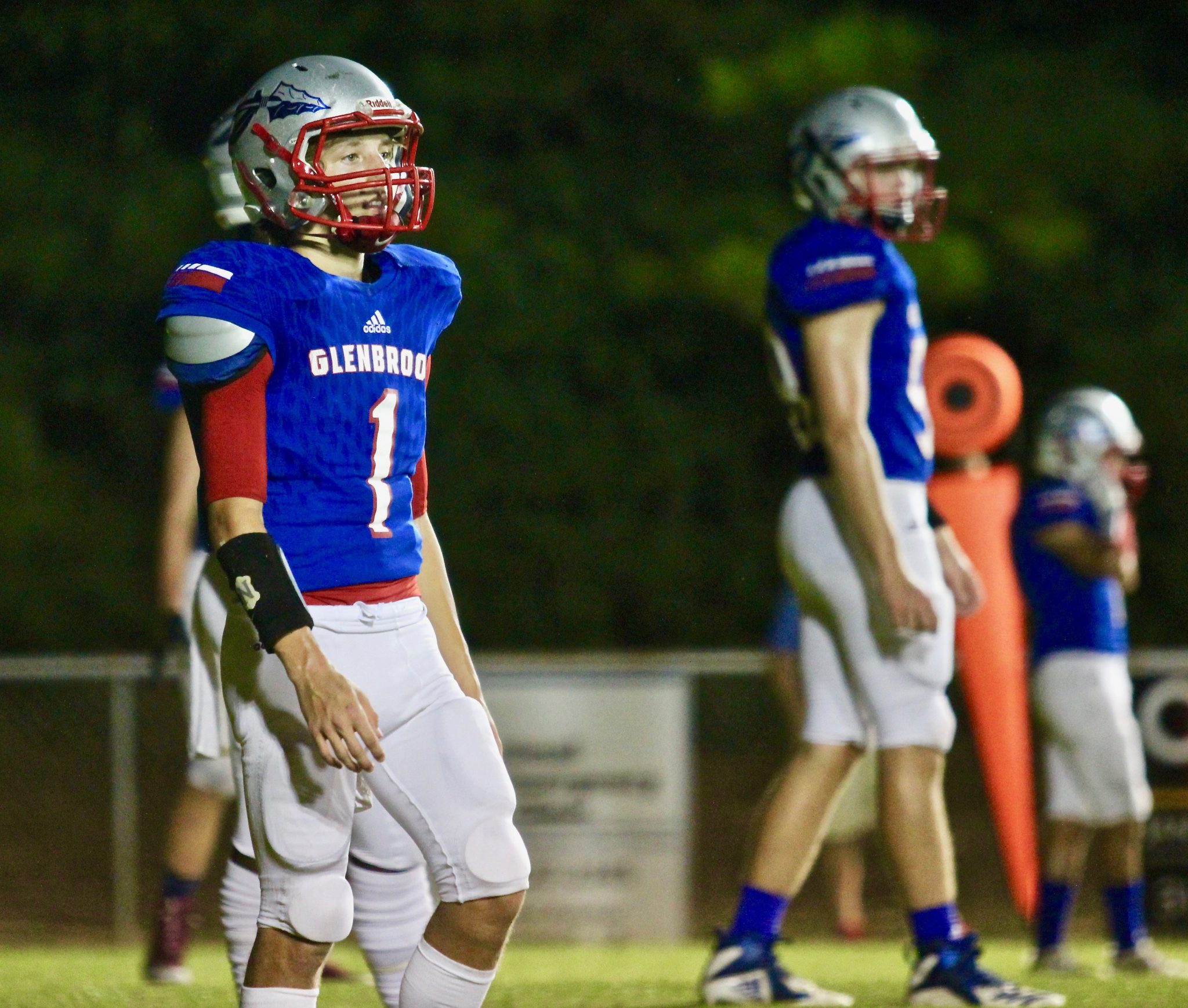 What a difference a year makes. Glenbrook is 4-2 after destroying Amite Charter 35-0 on Friday night in Minden.
"We're becoming a fine-tuned machine," Glenbrook head coach Drew Maddox said. "This is about how it should be, half-way through the season."
The Apaches got another big game from quarterback Jackson Powell, who threw for 136 yards and three touchdowns.
"Jackson is doing really well," Maddox said. "His receivers: Sammy Feaster and Maddox Mandino are running good routes and opening up the field."
As teams adjust to star running back DJ Carter by loading up the box, Glenbrook has seen an uptick in freedom to pass the ball.
"Teams are loading up against DJ," Maddox said. "We still find a way to get him the ball though."
Carter moved out to the slot for a few plays and still got the job done on the ground, rushing for 69 yards and a touchdown on just six carries.
"That's the second-straight week that a team has loaded up and begged us to pass the ball," Maddox said. "But we have a balance and are showing what we can do when we play great defense and don't turn the ball over."
The turn-around for Glenbrook has been impressive. Last season, the Apaches won just one game, and struggled to stay on the field in the majority of their matchups.
This season, Glenbrook has found their footing.
"God has been good to us," Maddox said. "We've all just stuck with it. It goes back to the offseason, to proper scheduling. Treating this program like a program and not a revolving door. There's a committment from the school and from the parents. It's a good time to be at Glenbrook."
The Apaches are off this week before heading to River Oaks next Friday.