The ball is bouncing Minden's way this season, but it's not dumb luck. The Tide are making their own luck this season, pummeling their opponents en route to a 3-1 start after dismantling Mansfield 28-6 on Friday night in Mansfield, La.
"Our guys just have more experience this season, they're more relaxed in tense situations," Minden head coach Spencer Heard said. "It's maturity. Last year we were young. Not just in age, but with experience. This season, our guys have been through the fire and have that experience."
The Tide went on a 21-6 run after a scoreless first quarter to head into halftime up 15.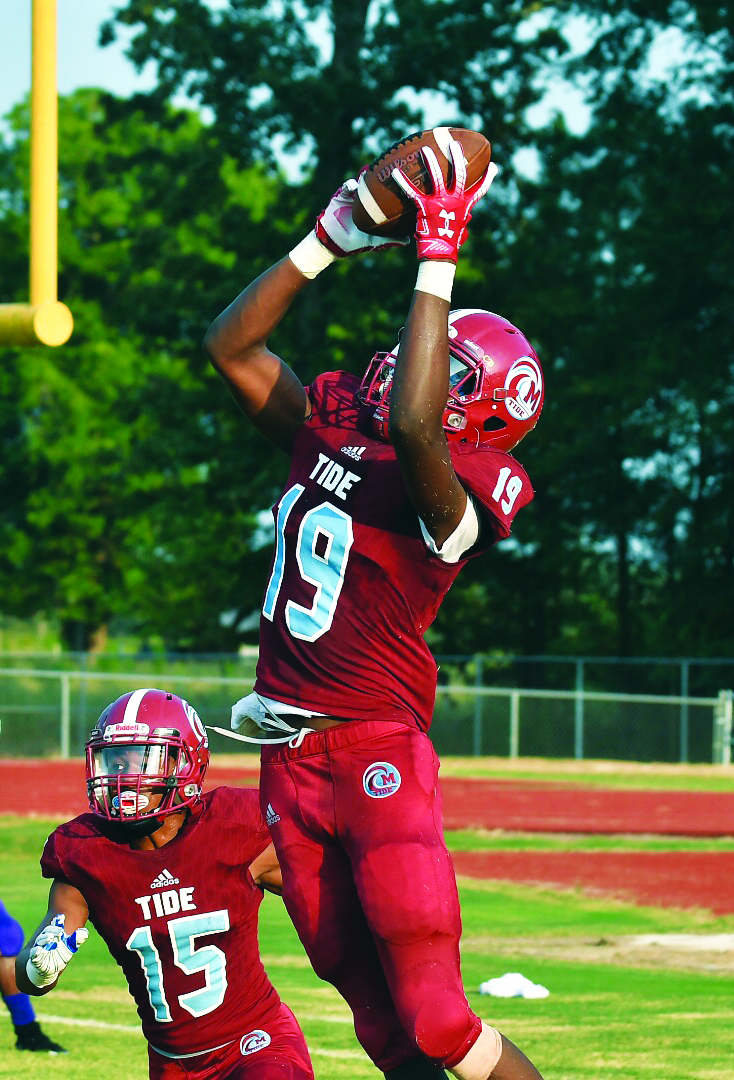 "Good things are happening because our guys are playing with maturity," Heard said. "I tell the guys all the time that the players have to go make the plays."
Wide receiver Parker Hall made a few of those plays on Friday. Up 14-6 after a Mansfield touchdown, the Wolverines went for an onside kick right before halftime that Minden recovered.
Two plays later, quarterback Trenton McLaughlin found Hall on a post route to the end zone for a score just before halftime.
"Parker went up and made a great catch," Heard said. "We wanted to just run out the clock, but after getting the onside kick, we were in good field position.
"Little moments like that make a huge difference in the game."
Minden scored all of their touchdowns through the air as McLaughlin threw for three touchdowns and zero interceptions.
"Trent is confident either way," Heard said about McLaughlin's big game. "He is playing with a lot of confidence, but he's also matured so much from experience."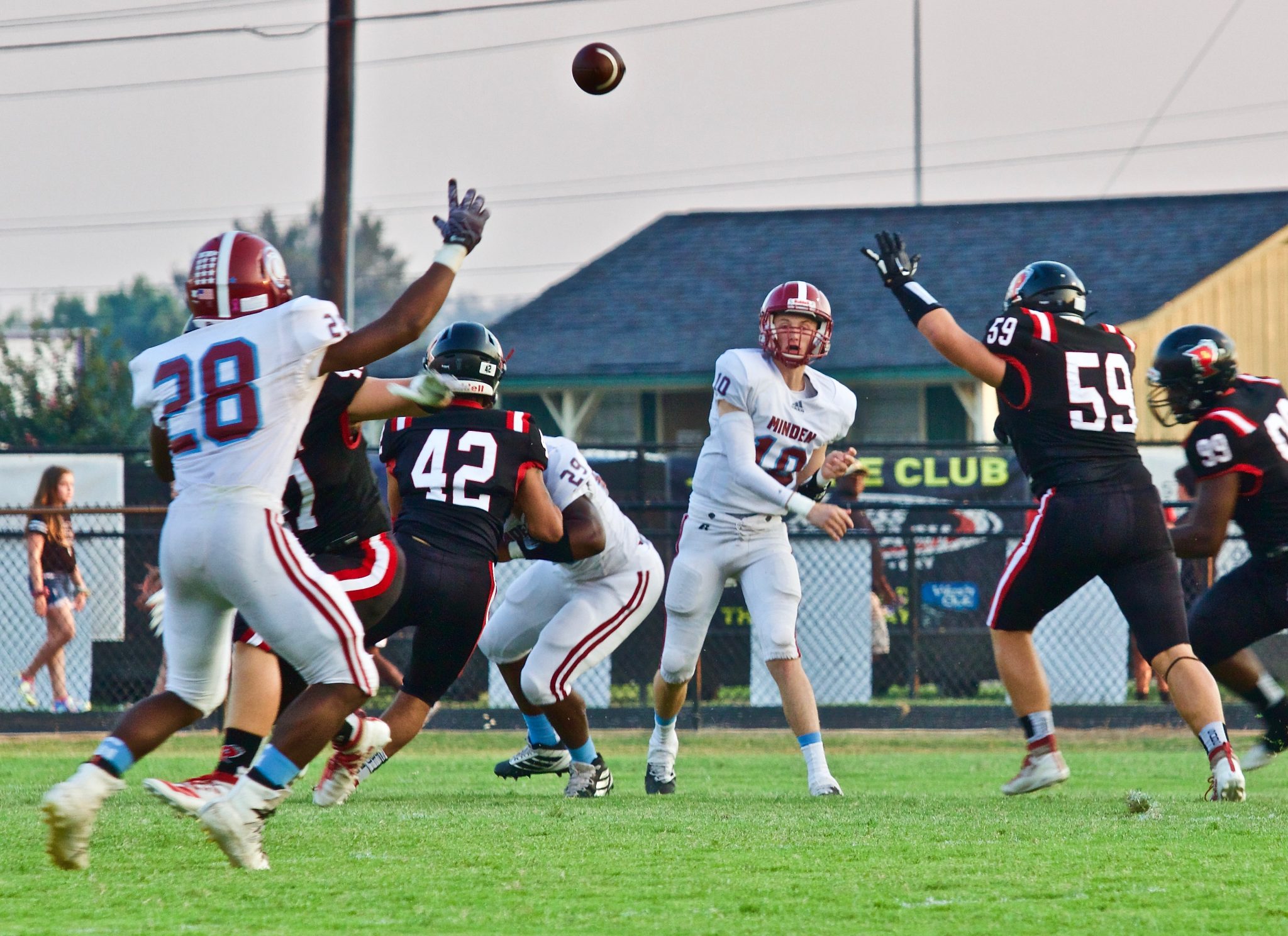 Despite the success in the air, Minden got a lot of work done rushing. The Tide finished with 173 yards on the ground, led by Lieric Robinson's 140 yards on 19 carries.
The Tide return to Minden this Friday for homecoming as they play host to BTW on Friday night at 7 p.m.
"BTW's record is a little deceptive," Heard said. "They have athletes and they have size. Really we need to keep focusing on ourselves. The rest will fall into place.