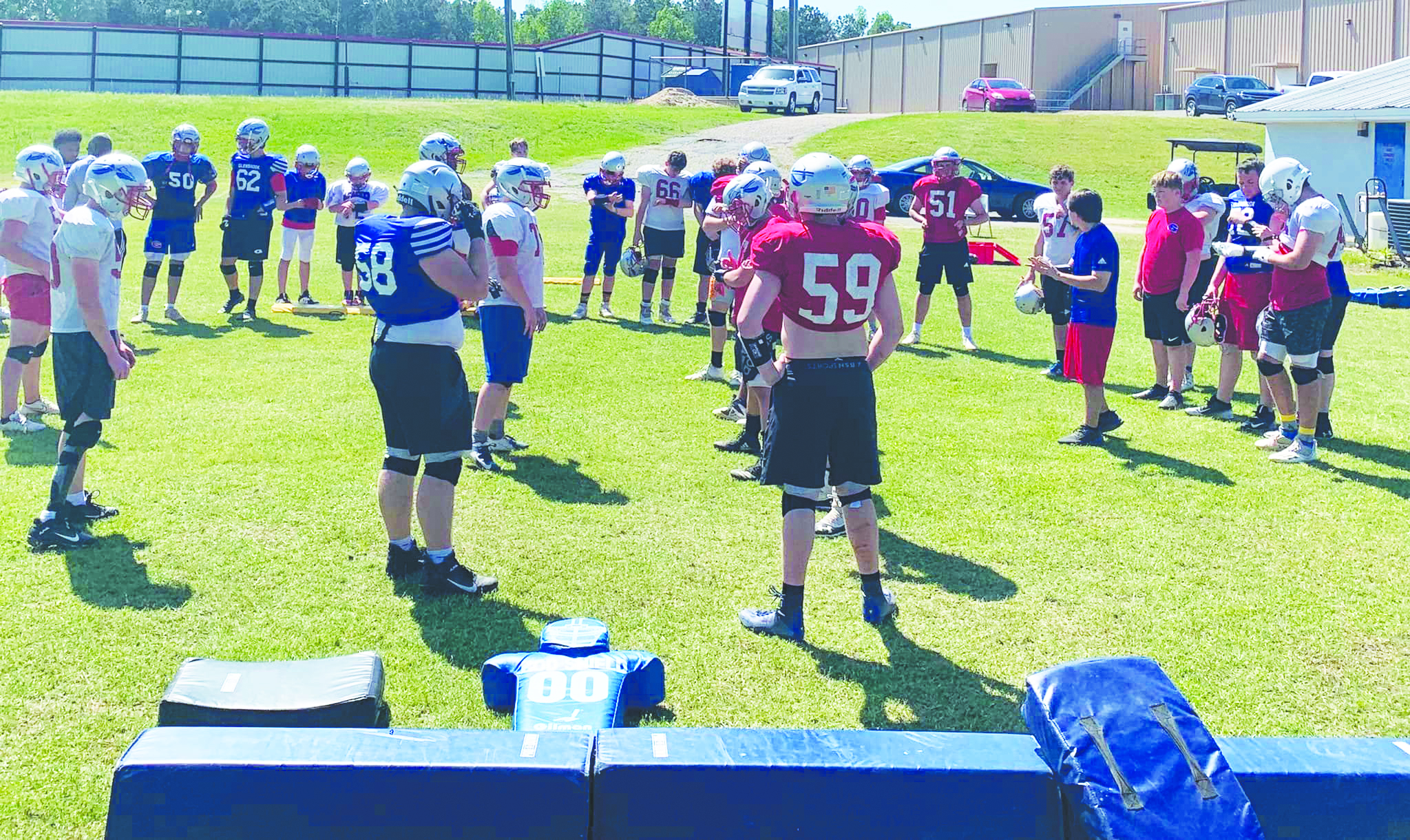 As the school year winds down, spring football is in the air for some Webster Parish high schools.
Minden High School head football coach Spencer Heard said his Crimson Tide will begin spring workouts today with practices running through June 2.
There is no spring game/scrimmage scheduled for the Crimson Tide.
Glenbrook has been holding spring practice, and offensive coordinator James Thurman said that other activities will curtain much of practice this week ahead of Friday's spring scrimmage game against Calvary Baptist.
"We've got a lot going on this week with our athletic banquet Monday night and a couple of big field trips a lot of our players are going to be going on today and Wednesday. Then we have graduation on Thursday before taking on Calvary on Friday, so we've probably got in all the spring practice we're going to get before then."
Thurman said he and head football coach David Feaster both feel good about spring workouts for the Apaches.
"Coach Feaster and I talked about how we felt we could have played a scrimmage game the first or second day based on how much the kids took to the ground running like they never missed a beat from the fall. When you have all but two players back, I don't know if that's all that surprising. And those two seniors were both injured later in the season, so we have all of the players who finished last season as starters back."
Thurman said he and Feaster feel the numbers are playing in the Apaches' favor.
"We've got a lot of kids out there right now," Thurman said. "Varsity players — grades eight through 11 — we've got around 45 kids or so. And when the younger kids join later this summer, we'll have more than 50 team members, so the numbers are going up."
Thurman said those number increases will help the Apaches in the trenches.
"Close to 30 of the kids we have out this spring are linemen," Thurman said. "If you count current varsity kids only, it's 25. But the really good thing is that we have a lot of bigger bodies to mix with some really good skills kids coming back, so we're excited about things.
"Our schedule is going to be a little tougher early on, but that should help prepare us for district season and the playoffs."