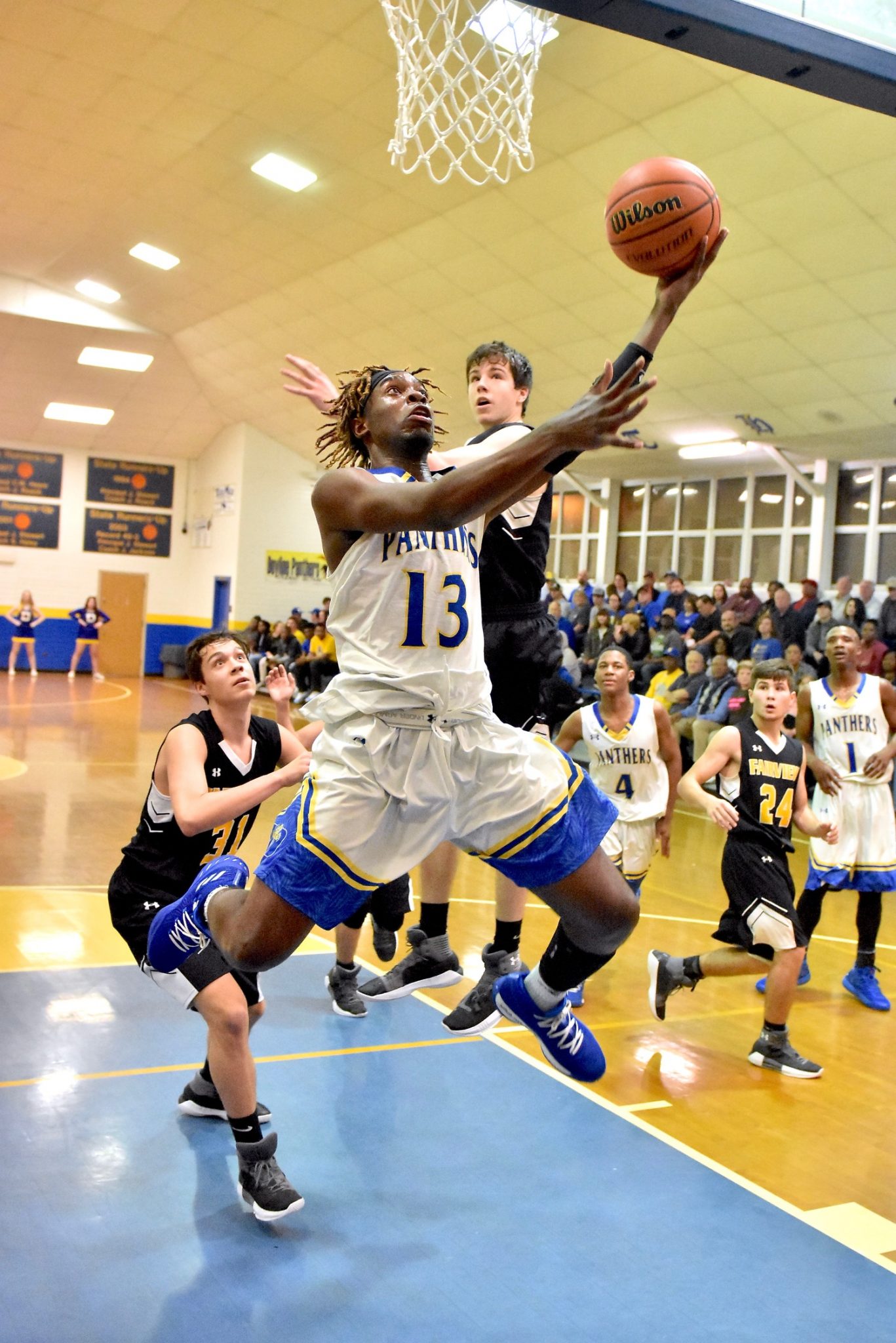 DOYLINE – Doyline's sophomore forward Decarri Markray continued his breakout season with a game-high 21 points, fellow sophomore Semaj Solomon busted loose for 19 points to back him up and the home team's defense was nothing short of hellacious agaisnt an outmatched bunch of Fairview Panthers.
Doyline dominated Fairview Friday night, running away with a 74-47 victory to advance to the second round where the Panthers will host the No. 9 Hornbeck Hornets.
Doyline head coach Michael Normand hinted last week that the Panthers were a "very good team" when they connected on outside shots.
That statement proved prophetic in Friday's outcome, as the Panthers knocked down three 3-point shots and a bevy of deep two's to bury Fairview in a 19-5 hole by the end of the first quarter.
Doyline's Jordan Fuller connected on a 3-ball to put the Panthers ahead 22-5 early in the second quarter. Following two Markray made free throws, Doyline picked off a Fairview pass, leading to a transition 3-pointer from Trey Ware that pushed the advantage to 27-5.
The road team could never recover.
Doyline would lead 43-14 at halftime and 60-36 by the end of the third quarter. The Panthers played most of their reserves in the fourth quarter to finish out a convincing win.
Markray was a beast on the offensive glass, grabbing rebounds and finishing in the paint. His 21-point outing is what Doyline will need Tuesday night. Solomon's big night was a welcomed sign for the Panthers as well, with his jumper falling and acrobatic finishes in the lane.
Joining the pair in double figures were David Lockett with 12 points and Fuller with 11; Ware finished with 5 points; senior Jack Siah and Sophomore Javeon Nelson found the scoresheet with 2 points each.
The Panthers and Hornets will face off Tuesday night in Doyline at 6:30 p.m., with the winner advancing to the quarterfinals and a likely date with Class B No. 1 Simsboro.