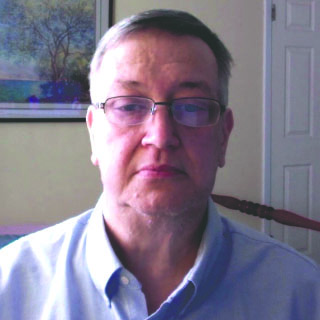 Minden has had its share of celebrity over its history. Many well-known athletes, musicians and politicians have called our town home. Fewer local residents gained great success in the fine arts. Today's Echo is the story of a forgotten artist of Minden's past, the famed Ben Looney.
Ben Earl Looney was born on June 2, 1904, in the then booming lumber town of Yellow Pine. Today, little is left of that once thriving community south of Sibley except the community church and the former school building. But at its peak, the town had several thousand residents. The large mill operated by the Globe Lumber Company even had its own spur railroad line to carry the timber to world markets. Gene Austin, the number one recording artist of the 1920s, would have been a small boy in Yellow Pine at the same time as Looney as the Austins came to Yellow Pine when Gene was 6 in 1906. Ben Earl was the son of Julian A. and Mollie McKinney Looney. One of his sisters married Mr. Roy Miller, Sr., of Minden. The Looney family would eventually move to Minden and later the unique rock home located on the east side of Highway 371 South, just beyond where the road crosses Cooley Creek would become Ben Looney's home. Gene Austin's family at one time also resided on the Sibley Road, but inside Minden. Those two facts have led to many "fractured folktales" that confuse the home of these two famous sons of Minden, and even include unassociated celebrities. One story that circulated for years was the Gene AUTRY had lived in the rock house where Ben Earl Looney resided.
While attending school here in Minden, the future artist was simply known as Earl Looney. He graduated from Minden High School in 1922, in a class that achieved much during its high school years and after graduation. In the fall of 1921, the Minden High School football team, coached by Ernest "Red" Woodard, had completed an amazing season in which they were undefeated and unscored upon until a loss in the State Championship game to Warren Easton High in New Orleans. Most of the team leaders were members of that Class of 1922. Academically the class had co-valedictorians, Treeby Miller (later Mrs. Harry Andress) and Wood Brown, whose academic averages were tied when calculated out to the third decimal place. Salutatorian was future Minden attorney Robert Watkins. Academic scholarships were received by Treeby Miller to Sophie Newcomb College of Tulane University; by Wood Brown, to Louisiana State University; and by third honor student Ethel Watts, to Louisiana State University. Another member of the class was George Frasier, who would go on to become an admiral in the United States Navy. Earl Looney received a medal for his prize-winning essay on the need for good roads that had been entered in the national competition sponsored by Firestone Tire, Co. Good roads seemed to be a popular theme, as that was also the topic of Wood Brown's valedictory address, "Community Betterment Through Good Roads." Another member of that 1922 class was Miss Sadie Reynolds, who taught Louisiana history to so many students in Minden schools over the years and was instrumental in preserving dozens of oral accounts of local history that would have otherwise been lost.
After graduation from Minden High, Ben Earl Looney first enrolled at Centenary College in Shreveport, where he studied art. He later transferred to Louisiana State University in Baton Rouge, and changed his major to Journalism. (As we will see later, LSU at that time had no Art Department.) However, after leaving LSU, he turned his attention to his first love, art. He studied at the Corcoran Art School in Washington, D.C.; the Eastport, Maine Summer School of Art, where he studied with George Ennis, President of the American Water Color Society; and the Art Students' League of New York City. As a student at the League, the largest and leading art school in New York City at the time, Looney was elected by the fifteen hundred students to serve on the Board of Control, the governing body of that institution. He edited the catalogue and participated in the formation of school policies and the selection of instructors. Although he probably did not realize it at the time, that experience prepared him for one of his most significant future achievements. Still he was able to use that experience in administration almost immediately after leaving the League.
For three years he was head of the art departments of Columbia Grammar School and the Episcopal schools, Trinity and St. Agatha, in New York. He then became head of the art department at the Cambridge School in Boston. While he headed that department, his students won more awards in the New England Art shows than those of any other school.
In 1931, when John Ringling of the famous circus family founded the Ringling School of Art and Design in Sarasota, Florida, Ben Earl Looney was part of the new faculty, hired at the insistence of his former instructor, George Ennis, who was also a faculty member. Although Looney and Ennis did not agree on certain details of style and Looney once said he never really liked any of Ennis' painting, the two remained friends. One side note regarding the opening of the Ringling School, I don't know if there is any connection to Ben Earl Looney involved in the circumstances, but the first student to enroll in the Ringling School was Frank Norman of Sibley, Louisiana who of course later served on the Minden City Council and two terms as mayor of Minden. I knew Mayor Norman as a child and I can truly say I had to check several times to see if this information was correct. The memory I have of Mayor Norman did not seem to go along with the young art student.
After staying at the Ringling School for two years, in 1933, Ben Earl Looney was summoned back home to Louisiana, where he was named head of the first Art Department at Louisiana State University in Baton Rouge. LSU was in the midst of the enormous build-up in facilities, faculty and programs it would enjoy during the time of Huey Long. It was during this same time frame that famed writer Robert Penn Warren was added to the LSU faculty. In 1935, Looney drew a whimsical, illustrated plan of LSU. Copies of that plan have been sold by LSU Archives as a fund-raiser for the archives. After a few years at LSU, Looney's career changed direction. Falling back on his training at LSU, he worked for several years as a reporter for the New Orleans Times-Picayune. During those years, he continued to travel and paint whenever possible. By the 1940s, his reputation as an artist allowed him to devote full time to his art and his writing.
Painting had always interested him the most. He did paintings that were exhibited internationally by the United States Information Agency. He also did commission work for Ford Motor Company, the Magic Stove Company, the Morgan Jones Textile Company and Lion Oil Company. As a free-lance artist he painted scenes in all parts of the United States, Canada, and Mexico. Eventually his subject matter included images from 45 of the 50 states. His works were presented in formal shows at galleries in New York, the Delgado Museum in New Orleans, at Duke University, the University of North Carolina and the University of Washington. One of his paintings hangs in the Smithsonian Institution in Washington. President Lyndon Baines Johnson and his wife, Ladybird, were particularly fond of Looney's work. They commissioned 5 different watercolors by the local artist. Mrs. Johnson said, "Ben's water colors are not only lovely to look at, but full of cherished memories as well. They are treasures – already considered family heirlooms." From a local perspective, Looney stayed in touch with his roots. His paintings hang in many local homes and one particularly well-known image of a drummer in the Minden High School Band was displayed for many years at MHS. It was donated to the Dorcheat Museum by former MHS principal Morris Busby.
By the 1950s, Looney made his permanent home in Lafayette, Louisiana and began to concentrate his works on the Cajun people of his adopted home. He published several books, including: Beau Sejour, watercolors of Louisiana plantation houses; Water Colors of Dixie, expanding the earlier theme to include the entire South; Cajun Country, pen and ink sketches of the Acadian Country; Drawings of the Vieux Carre, with captions written in both English and French; Cajun Vignettes, a collection of short stories and poems; and Looney Plants Gone Wild, drawings, paintings and whimsical horticultural definitions. These books, in which Looney wrote all the text and did all the sketches, allowed him to combine his two careers, art and writing. The accounts and images he gave of life in the Cajun Triangle are still considered among the best ever compiled.
Looney considered himself an adopted son of Acadiana, as he explained in his Preface to Cajun Country. "Hebert, LeBlanc, Melancon, Patin, Guidry, Sonnier, . . . Looney . . . The interruption of that sequence may be somewhat startling. Moreover, one might wonder why an Irish-American presumes to write about and portray the Cajun Country of Louisiana. As incongruous as it may seem to many Cajuns, I have made their country my home for the past two decades. Hopefully, the inhabitants of this delightful country no longer say of me what it was reported they said of another north Louisianian, 'There goes an Americain.'"
In the last years of his life, Looney suffered from an advancing case of Parkinson's Disease. The tremors associated with that malady, caused his output as an artist and a writer to gradually decrease and eventually forced him to abandon his art completely. Parkinson's claimed his life on May 25, 1981, at the age of 76. A memorial service was held in Lafayette and Looney's body was donated to the LSU Medical School to aid in research for a cure for Parkinson's.
Some Minden residents are aware of the artistic achievements of Ben Looney, but most have never heard the name. Occasionally I will hear from someone who has come across one of his works and wonders if someone here in Minden is interested. In 2017, Minden Mayor Tommy Davis was given two prints of Looney's paintings by City Councilman Keith Ardoin of Krotz Springs. Ardoin is an art collector and he knew of Looney's ties to Minden. The prints now hang in the city offices in Minden City Hall. It is odd that Looney is largely forgotten in his hometown. There were certain alleged aspects of Looney's personal life that troubled many folks in conservative Minden. I chose to leave those out of this article because they are largely unproven and remain rumors; but perhaps that situation helps explain why such a great artist remains largely unknown and unrecognized in his former home. Maybe taking a look at the Echo of Our Past is the artistic genius of Ben Looney will help solve that problem.
Webster Parish Historian John Agan's column appears Tuesdays in the Minden Press-Herald