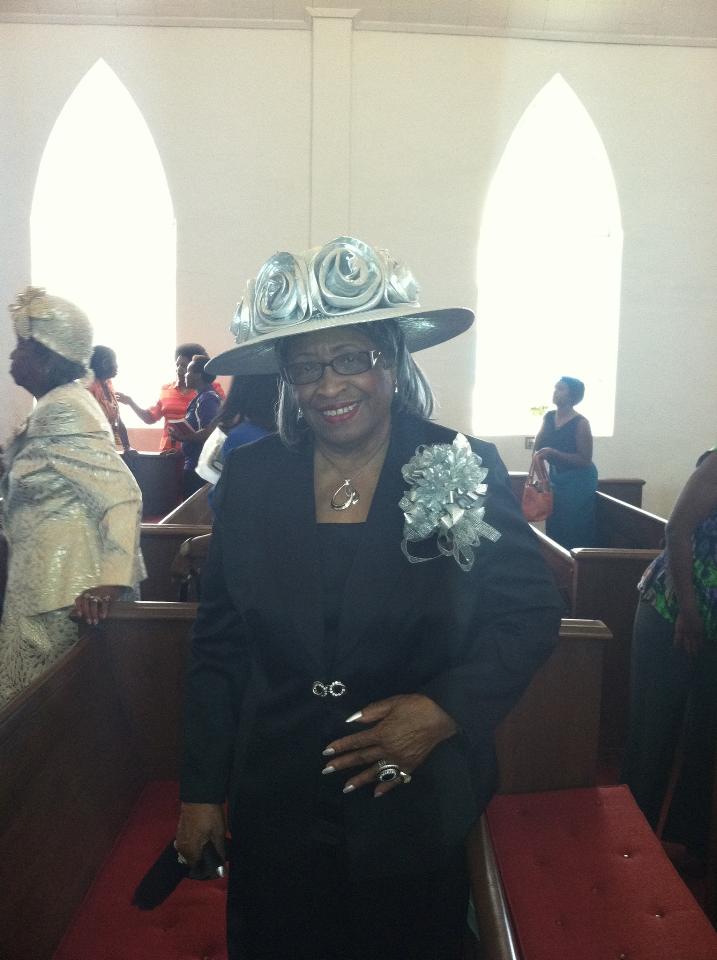 August 16, 1933 – September 26, 2023
Bertha Lee Bailey Hunter (Grandy), was born August 16, 1933 to Jonas Bailey and Ollie Watts Sykes in Haynesville, LA. At the age of 90, Bertha peacefully transitioned from this life on Tuesday, September 26, 2023 at her daughter's home in Shreveport, LA.
Bertha Hunter was the loving mother of three children from her marriage to Leon Cooper. Later in life, she found happiness and companionship with Fulton Hunter, who became a cherished father to her children Jimmy Lee, Linda Murriel, and Lee Bertha.
She was preceded in death by her parents Jonas Bailey, Ollie Watts Sykes; her husband, Fulton Hunter; her son Jimmy Lee Cooper; and her siblings, Viney Watts Carter, Jimmie Watts Jackson, Ruby Watts Glasco, Pete Bailey, Willie Bailey Jackson, and Zadie Bailey Maxie and her beloved puppy Ebony Hunter.
Mrs. Bertha Hunter was a Food Service worker for the Webster Parish School District. She began her career at J. L. Jones Elementary School and ended at J.A. Phillips Middle School. Mrs. Hunter was known for her love and compassion for every student who came through the cafeteria line to eat. She was once asked why her food always tasted so good. Her response was that she put the same love into her cooking for the students that she did in cooking for her family. Mrs. Hunter could discipline the students with a soft and gentle rebuke filled with wisdom and compassion. She was famous for giving you seconds or sneaking you extra desserts.
In addition to feeding children at school, she also fed children in her home. Several families' children can boast of being driven to school by Mrs. Hunter. She was the community (Warsaw) mom.
She was a faithful member of the St. Rest Baptist Church where she sang in the choir, attended Sunday School, Mission, and was a part of the famous kitchen staff. When you saw Mrs. Bertha Hunter, you knew you were getting a "home-cooked" meal.
Mrs. Hunter was also an avid community activist, joining her friend, Mrs. Bessie B. Johnson, who petitioned the Webster Parish School Board to provide the same transportation for the students attending Grambling as they did for the students who were attending Louisiana Tech. In the summer of 1970, John Walker, Jr. began driving the school bus that provided free transportation for students attending Grambling College.
Seeing another need, Mrs. Bessie Johnson and Mrs. Bertha Hunter began selling plates to raise money for an archway to the Sheppard Street Cemetery. Their goal was accomplished and the first archway placed at the entrance to the cemetery was purchased with the funds they raised, along with donations, to give the cemetery a more formal entry.
Of course, Mrs. Hunter was also known for her "Diva" style. Always a lady, she was never going to be seen in public without looking like a "Diva!" At St. Rest she was best known for her fancy hats with matching purses and shoes. Mrs. Hunter was a woman ahead of her time when it came to style. Her soft-spoken demeanor and elegance only lead to confirmation that "a lady should be seen and not heard!"
During the Webster High School Alumni Reunion, Mrs. Hunter's daughters are always bombarded with questions about their mother. Inevitably, someone will ask "Is she still cooking?"
Bertha leaves to cherish her memory, her daughters, Linda Cooper Baker (Bobby, Sr.) of Minden, LA, Lee Bertha Burton (James) of Shreveport, LA; her grandchildren, Sean Cooper of Los Angeles, CA; Cory Gene Baker of Garland, TX, Kiki Baker Barnes (Marc, Sr.) of New Orleans, LA, Sheldon Jones (Angela) of Ruston, LA; Bobby Gene Baker, Jr. of Minden, LA; Kizzy Lynn Burton of Fort Worth, TX; Shara Lynell Baker of Minden, LA; Krista Burton Matthews of Shreveport, LA. She also leaves her beloved great-grandchildren, Amari LaFevers of Oklahoma City, OK, Zachary Jones of Ruston, LA, Gabriel Jones of Ruston, LA, Devin Jones of Ruston, LA, Tatiana Jones of Ruston, LA, Aliyah Baker of Germany, Caitlin Barnes of Washington, DC, Marc Anthony Barnes, Jr. of Washington, DC, Janae Baker of Shreveport, LA, Bobby Gene Baker, III of Shreveport, LA, Madison Kaci Baker of Shreveport LA, Allayna Lee Cole of Fort Worth, TX, Samantha Leeann Matthews of Shreveport, LA, Kailee Lynn Mitchell of Shreveport, LA and a host of nieces and nephews.
Services entrusted to: Kennon's Funeral Home
Sunday – 1:00 – 5:00 pm
Monday -10:00 am – 5:00 pm
Service:
St. Rest Baptist Church
12:00 Noon
Tuesday, October 3, 2023
Interment: Shepherd Street Cemetery