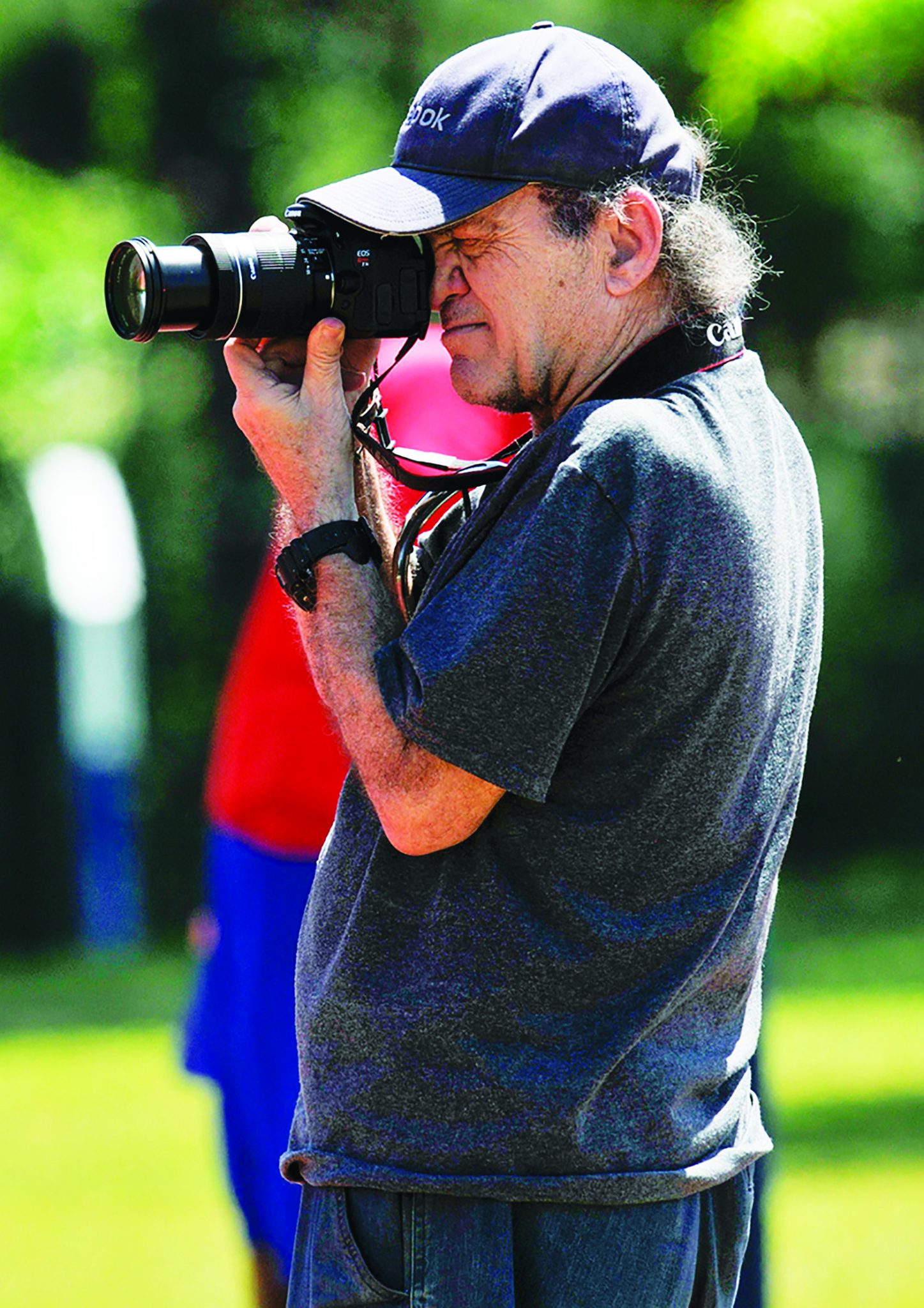 O.K. Davis' passing this week hit me pretty hard. North Louisiana knew him as "Buddy": the guy at the Tech games with the awesome hair.
Losing him is inherently painful, but it's also a reminder to do my job better. To be more like Buddy.
When I was playing basketball at Louisiana Tech, he'd go out of his way to celebrate my accomplishments in the Ruston Daily Leader. Journalists stick together, I suppose. Perhaps he knew my father. Maybe he just liked how I played.
After I scored my career-high (12 points on 4-4 shooting from beyond the arc), Buddy plastered a huge picture of me on the sports page with the headline, "J.J. Marshall: Bulldogs' new weapon?"
I still have that newspaper. I think about it when my confidence wavers. I was the Bulldogs' new weapon. I am fierce.
I didn't even really know Buddy at the time. I was a jerky college kid who thought he knew it all. Buddy saw something in me, and made my experience as a college athlete mean something. 
Even though Tech is a D-1 school, it wasn't like LSU or Arkansas with capacity crowds and cameras everywhere. When I was a senior, the program was cutting players, hitting the reset button and trying to ignore the season completely in hopes of getting to the 2009 year in one piece.
My last season was supposed to be the lost season.
Buddy wouldn't let that happen. I ended up being the lone senior on the team by the end of the year. We only won eight games, and I don't know how we even snagged those.
I had an up-and-down season, but I still played meaningful minutes on a D-1 team. I was a rotation guy. Most newspapers would have looked for stories about recruits and transfers or where Karl Malone's money was going to be put to use. 
When I think back on that season, I am assisted by all of the little things Buddy did for me. All of the clips and quotes and pictures he took in the few short minutes I was on the floor each game.
Now, as a sports editor myself, it's people like Buddy who shape my focus and make me want to be a better reporter.
Whenever I want to take the easy way out, I think of how important those moments are to me. The ones that Buddy documented and created.
I want to be like that guy.
His passing may not impact my day-to-day life; we didn't chat on the phone or keep up. But his legacy is as close to me as the red pen I use to proof pages.
He sits with me each morning when I decide what photos to use and which players to highlight.
That's the type of impact you can leave on people.
You may never know it.
There is immeasurable power in doing your job well and with passion.
Thanks to Buddy, that fact is hard to forget.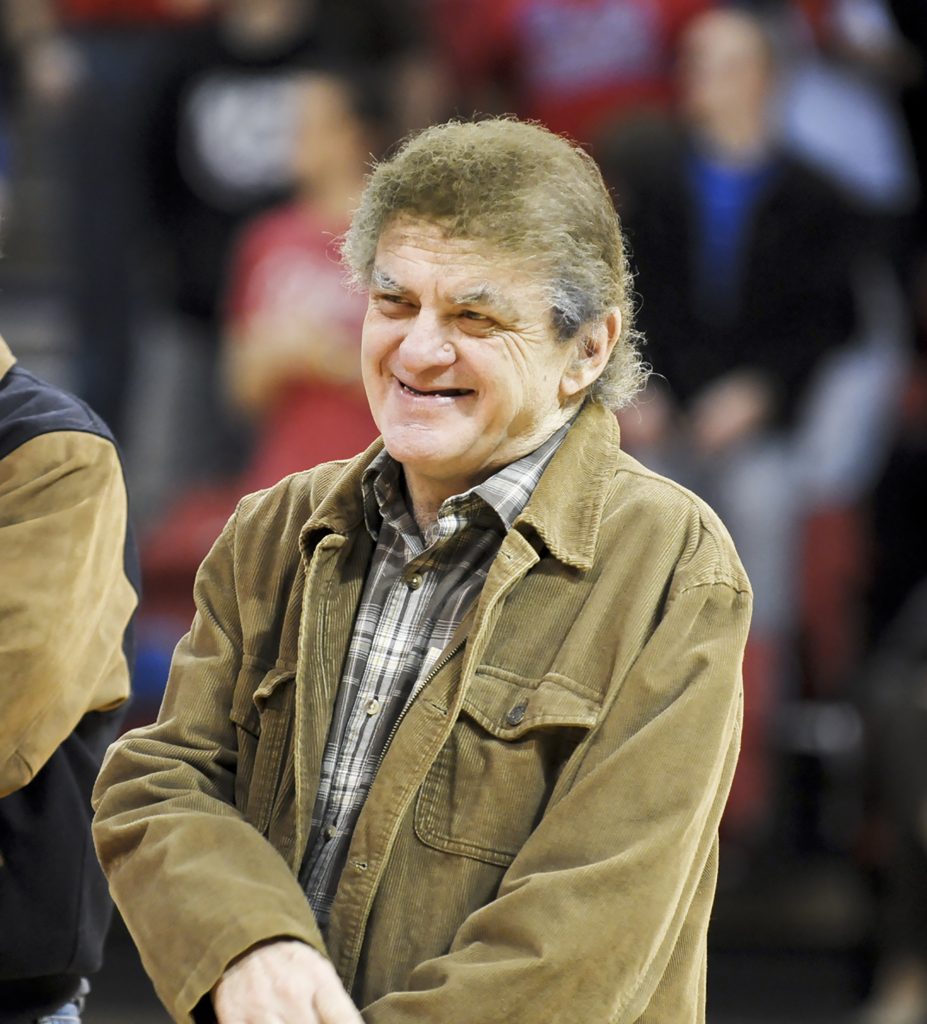 -30-
"Buddy was an icon to everyone. There was nobody in the state that had as much history and knowledge of sports, especially of sports personalities in north Louisiana. He grew up in an era where Lincoln Parish was known for so many great athletes and he could tell everyone about them. I remember going into Buddy's house one time and his entire place was a museum. I have never seen so much memorabilia in my life. He will be sorely missed not only as a writer but also as a friend of everyone in the state of Louisiana." – Ruston mayor Ronny Walker
"We all have our Buddy Davis memories and stories. I know for me personally, those memories will always be treasures. Buddy was such a friend to everyone who knew him. He had the ability to make everyone feel like a hall of famer. Whether it was an eight-year-old playing in the Ruston little leagues or a first round draft pick in the NFL, Buddy made everyone feel special. I am not sure he will ever get enough credit for putting Lincoln Parish and its people on the map for more than five decades. I know during my 20 years at Tech, I learned a lot from Buddy, and I will forever be indebted to him." – LA Tech Associate AD/Communications Malcolm Butler
"All across the state, especially in north Louisiana and Lincoln Parish, thousands of people have pieces of Buddy's stories in their scrapbooks, in their wallets, or displayed with magnets on their refrigerators. He has admirers like Fort Knox has gold bars." – Writer and friend Teddy Allen
"He's got to be the hardest working sports journalist I ever came in contact with. He had a keen insight into whatever sport he was covering. He led the charge of the Louisiana Tech Football Bulldogs back when we were pursuing the national championships, back during the Denny Duron, Roger Carr, Pat Tilley age; he was always faithful to report almost exactly what happened, and yet he had an understanding of what went into it, the preparation, because he was at practice almost every day. He was a very, very faithful friend." – LA Tech Athletics Hall of Famer Mickey Slaughter
"I loved visiting and talking with him. One of his first loves was baseball, so we always talked about that. He loved covering us and traveling with us; it gave us more chances to laugh and talk and tease and cut up. A lot of times he was just a breath of fresh air." – Longtime LA Tech trainer Sam Wilkinson
"I am saddened by the news of the passing of Buddy Davis. He was truly one of a kind. He was incredibly talented and certainly had a unique ability to tell a story with the perfect words. Buddy treated me the same from the first time I met him as a freshman at Tech until our last conversation. He covered some amazing individuals and teams through the years and shared them with all of us. I am grateful for his friendship and for the impact he had on so many through the years. We lost a legend today. Buddy Davis was a true treasure." – LA Tech Women's Basketball Head Coach Brooke Stoehr
"There is no question that we as athletes and coaches owe him so much because he made us all look a lot better than we really were. He promoted all of us, and Louisiana Tech and Grambling State owe him a lot. The second thing is, he was the most positive sportswriter I've ever read. It was always 'those loveable Bearcats' or Bulldogs or Grambling Tigers; I appreciated that. And finally — and not many people know this if you didn't take the Ruston Daily Leader all those years — but this guy covered everything. He might be at an 8-year-old Little League game, and then he'd head to spring football practice. His brush was so broad; he reached so many people, and they loved him for it. And I did too." – LA Tech Athletics Hall of Famer Leon Barmore