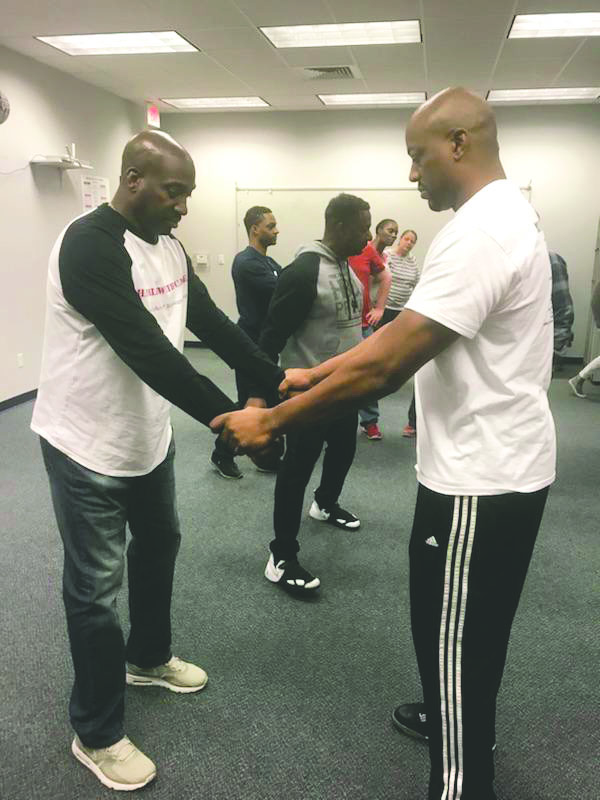 Safety upgrades continue throughout Webster schools
Webster Parish Schools are consistently receiving safety upgrades. Recently, newly tinted windows can be found at the schools and every school now has at least one automated External Defibrillator (AED).
The window tinting is reflective so when a person looks into a window or door, they only see their reflection.
"Our policy is that students are not visible to the outside," Safe Schools Coordinator Ursula Hullaby said.
The AED's include children's pads at the elementary schools in addition to the standard size so they are age appropriate.
"We have trained persons on each campus to operate them but even if a person is not trained, it talks to you and tells you exactly what to do," Hullaby explained.
The AED's are now legislatively mandated, however Webster Parish began equipping schools before the mandate and are now adding to the amount available. Lakeside High School now has three because of the spread of their campus.
Many employees within the district are also certified in first aid or CPR.
"Many of them are EMT's. They did that prior to teaching or they do both. Several are firefighters. We're fortunate to have those staff members," assistant superintendent Kevin Washington said.
In addition to tinting windows and AEDs, blinds are being repaired or purchased, and many windows are being covered with blackout curtains. All schools are now equipped with cameras that can be remotely accessed by the Sheriff's office in time of crisis.
Classroom doors are closed and locked at all times. A person must be identified before the classroom door is opened. The only exception is when a teacher only has one student.
"Everybody's mind is in the same place as it relates to safety. In light of where we are in the country, Webster Parish, even though we only have 6,000 some students, we're not exempt from a crisis so we want to educate our employees and our students so that we're all on the same page," said Hullaby.
Many of these upgrades are funded by Louisiana Public Schools Risk Management Agency (LARMA). The district receives a percentage of what they pay in for risk management back to make school safety improvements.
School Resource Officers (SRO) are also a safety aspect that the schools invest in.
"We're appreciative to the Sheriff's department and the local municipalities. We have a joint endeavor with school resource officers where a portion of that salary will come from the district and a portion comes from the municipalities and the Sheriff's Department," Washington explained.
In the south end of the parish, SROs are shared between Central, Doyline and Lakeside. In Minden there's an SRO stationed at Webster Junior High and at Minden High. On a needs basis they go to the other elementary schools and they periodically check on them. In the north end of the parish there is an SRO at North Webster High School and they service the others on a needs basis.
"They're part of the crisis planning, they all have to be post-certified and they continue training. They'll be going to more training this summer just to stay abreast of all of the things coming," Washington said.
There is also new training on restraining students called "Handle with Care. Hullaby and Milfor Parker are certified trainers in the de-escalation and physical restraint techniques.
"It's a program to hopefully de-escalate so that you don't have to become physical with students, but if you have to, there's a safe way in which to do it," explained Washington.
Retired State Trooper and School Safety Director, Buster Flowers has also been trained in handling a crisis situation with the ALICE strategy. ALICE stands for alert, lock-down, inform, confront, and escape.
"Most schools think that all security is just total lockdown but they've realized lockdown is not the only thing to do in all cases," Flowers said.
Flowers also explained that with ALICE, principals are not the only ones who may be aware that something is suspicious, "Any child, any teacher, anybody at the school can alert everybody that something's wrong," he said.
Flowers also explained the reason behind keeping all classroom doors locked.
"When somebody comes in a building to harm to somebody, when they run up to a locked door, they're just going to go on past it. They're looking to get into where people are. They're not going to sit there and fight at the door to get in unless they're there for some specific person. "
Safety training is not just for teachers, all school staff including custodial staff are receiving safety training.
"No position is too high or too low to be trained," Hullaby said.
"Safety is first and safety is not convenient. It's posed some challenges but necessary challenges. We don't want Webster Schools to be one of the safest school districts. We want it to be the safest school district," said Hullaby.