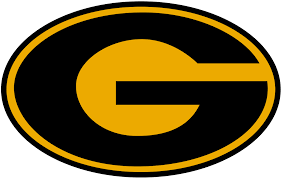 BATON ROUGE, La. | The Grambling State University baseball team surrendered seven runs on four hits and committed one of its three errors in the third inning as ninth-ranked LSU picked up a 9-0 victory on Tuesday night at Skip Bertman Field at Alex Box Stadium.
Grambling State (12-16) fell behind 1-0 in the first and gave seven runs in the third as LSU (20-9) cruised to the midweek victory.
How It Happened
LSU opened the scoring with an unearned run in the bottom of the first inning to grab a 1-0 lead.
Errors continue to haunt Grambling State as seven runs came across in the third inning as LSU stretched the lead to 8-0.
GSU continued to search for its first hit off LSU starter Clay Moffitt and it came with one out in the fourth when Drexler Macaay doubled off the wall. The initial call on the field ruled Macaay homered, but the replay overturned the call and put Macaay at second with the double.
LSU added a run in the eighth to extend the advantage to 9-0.
Inside the Numbers
Grambling State finished with five hits, committed three errors and left six on base
Drexler Macaay, Rafael Ramirez, III, Jahmoi Percival, Trevin Bolden and CJ Mervilus collected one hit each
Kerry Boykins, Jr. (3-1) took the loss in 3.0 innings pitched. He surrendered eight runs (three earned) on seven hits, fanned three and walked three
Jamary McKinney, Grant Landry and D'Quan Matthews pitched in relief
LSU finished with nine runs on 12 hits and stranded 11 on base
Zach Watson, Josh Smith and Cade Beloso each registered two hits to pace the LSU offense
Clay Moffitt (2-0) earned the win as he scattered just a pair of hits and fanned five in five innings of work
Rye Gunter and Will Ripoll worked in relief
News and Notes
Grambling State and LSU met for the ninth time
Tuesday's game was streamed live on the SEC Network+
LSU improved to 9-0 in the all-time series, which began in 2009
The paid attendance was announced at 9,874 at Alex Box Stadium for the midweek non-conference game
Grambling State has played two SEC opponents and both have been ranked (then) No. 7 Mississippi State and No. 9 LSU
GSU has one SEC opponent remaining and will face (current) eighth-ranked Arkansas at Dickey Stephens Park in Little Rock, Ark. on April 30
LSU is ranked No. 9 in Collegiate Baseball, No. 12 USA Today, No. 13 D1 Baseball, No. 15 Baseball America
Grambling State continues to seek its first win over an SEC program during the James Cooper era
Grambling State head coach James Cooper is just six victories shy for 200 for his coaching career
LSU sophomore catcher Brock Mathis was named to the 2019 Buster Posey Award Watch List on Tuesday
Jason Alvarez was named the Southwestern Athletic Conference (SWAC) Pitcher of the Week on Feb. 18, while Drexler Macaay earned SWAC Hitter of the Week on March 18
LSU played its third SWAC opponent this season, defeating Southern (Feb. 27) and Texas Southern (March 13). LSU will face Southern one last time on April 9
Up Next
Grambling State steps back into SWAC play this weekend with a three-game road trip against Texas Southern. First pitch on Friday against TSU is set for 5 p.m. at MacGregor Park in Houston, Texas.