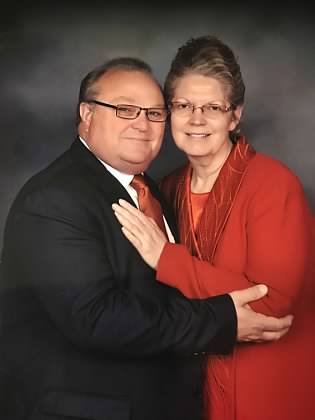 Pastor and resident in Minden for 16 years, Bill Mills is formally announcing his candidacy for the Mayor of Minden in the upcoming November 2022 election. Mills states "I am prayerfully compelled to run this race due to my passion to see Minden residents be united as ONE for the betterment of this great city."
Bill Mills and his wife, Dana Mills first moved to Minden 16 years ago to pastor a congregation. The Mills fell in love with Minden and have been blessed to be a part of this city ever since. Even after his recent retirement from pastoral duties, Minden is his home and where he plans to stay. He is completely focused on investing in this city and it's future. Mills states "Minden is forever in our hearts and continually in our prayers." Mills wants to see Minden unified and flourishing. He truly believes that Minden residents want the same ONE thing and that is for Minden to thrive like never before.
Mills would like to focus on uniting the citizens of Minden as a whole, working to bridge any gaps and move forward. One area where he would like to see progress is in competitive compensation of city employees. Other areas of focus are economic development and further downtown restoration. His main goal is to develop a strong professional relationship with each council member with the goal of determining the individual needs of each district.
Mills states "With God's help and direction, I believe we can rally together and concentrate on the common good of all those who call this city their home. No matter your opinion or stance, I want to hear every voice. I am ONE man for ONE Minden and I sincerely ask for your support."