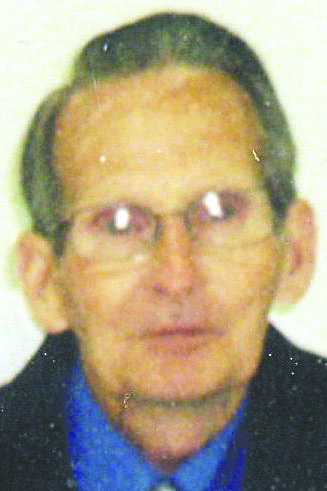 Cotton Valley — Funeral services for Mr. Billy D. Jennings, age 83, will be held at 2:00 pm, Saturday, August 31, 2019, at Unity Baptist Church in Cotton Valley with Rev. Marty Wright and Rev. Gene Gibson officiating. Interment will follow in the Cotton Valley Cemetery under the direction of Bailey Funeral Home, Springhill, LA.
Visitation will be held Friday, August 30, 2019, from 5:00 to 8:00 pm at Unity Baptist Church.
Mr. Jennings was born on December 31, 1935 to George Britton and Susie Marie Roberts Jennings in Monticello, AR and passed away on Wednesday, August 28, 2019 in Shreveport, LA. He was a retired lab technician from Kerr-Mcgee.
He is survived by his wife of 63 years, Christine Ray Jennings of Cotton Valley, LA; four daughters, Ronda Taylor of Springhill, LA; Billie Dianne Blake and friend, Roger Putman of Sarepta, LA, Cindy Johnston and husband, Roy D. Johnston, Jr. of Ivan, LA, Sandra Delafield of Sarepta, LA and friend, Bervie Baker of Brighton, TN; six grandsons, Nick Johnston, Chris Delafield and wife, Dawn, Mitchell Delafield and wife, Jaime, Matt Taylor and fiance', Emma, Justin Holloway and wife, Kristy, and Jonathan Holloway and wife, Shelby; two granddaughters, Stephanie Vaughan and husband, Jonathan; Brittany Carter and husband, Jared; sixteen great-grandchildren; brother, George Wayne Jennings and wife, Ina Rae of Discovery Bay, CA; two nieces and, Fur Baby-Partner in Crime, Princess.
Mr. Jennings was preceded in death by his parents.
Pallbearers will be Nick Johnston, Chris Delafield, Mitchell Delafield, Matt Taylor, Justin Holloway, Jonathan Holloway, and Dane Holloway. Serving as honorary pallbearers will be Willard Cox, Jerry Slack, Billy Windham, Jared Carter, James Spurlin, Dennis Flowers, Hershel Jones and Jonathan Vaughan.
The family wishes to say a special Thank You to the Cox Family and Margene Watters for their beautiful music.
Sign our online guest book at www.baileyfuneralhome.net
Bailey Funeral Home
Springhill, LA