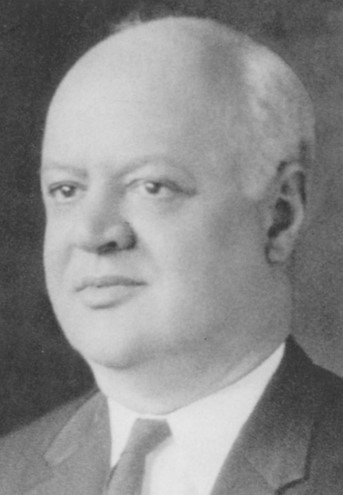 Louisiana Supreme Court
Miriam Childs
Alexander Pierre Tureaud was born in New Orleans on February 26, 1899. The Plessy v. Ferguson decision had been handed down by the United States Supreme Court in 1896, which meant that Tureaud grew up in a fully and legally segregated New Orleans. His first brush with segregation happened when he was fired from a job in a general store after the owners discovered his race.
Tureaud was the descendant of French immigrants to Louisiana and African Americans, some enslaved and some free. He was culturally a "Creole of color," but in segregated New Orleans, he was considered a "Negro."
In 1916 Tureaud left New Orleans for Chicago after seeing scant opportunity for himself other than becoming a cement finisher, and little opportunity in general for young African American men. He found out later that he had been recruited to come to Chicago to be a strike breaker, and he quit the railyard job after learning the truth. He injured his back while working in a foundry and decided to move to New York City to live with his older brother. In New York City, Tureaud was introduced to the N.A.A.C.P. The African Americans in New York actively participated in civil rights causes, which inspired Tureaud to study law.
Tureaud moved to Washington, D.C. and completed his secondary education at Dunbar High School. He studied law with Professor Hart from 1920-1922 and then entered Howard Law School, receiving a Bachelor of Laws degree with honors in 1925. For earning the highest grade in legal research, upon graduation he was awarded a set of law books valued at $500. During his law studies at Howard, Tureaud became a member of the N.A.A.C.P. and met black leaders such as W.E.B. Du Bois. Tureaud passed the D.C. Bar and practiced there briefly before returning to New Orleans in 1926. He felt the need to finish what the Creole community started in the 1890s with the Plessy case, and to bring to New Orleans the activism he was exposed to in New York. Tureaud was admitted to the Louisiana Bar in 1927, when there were only four other African American attorneys in the state. Tureaud worked in the Office of the Comptroller of Customs until he resigned in 1941 to open his law practice, which he had been steadily building.
In 1931 A. P. Tureaud married Lucille Dejoie, a graduate of Howard's pharmacy school. Their family grew to include six children. A. P. Tureaud joined the New Orleans branch of the NAACP in 1927. He was one of the "Young Turks" who clashed with long-time NAACP members, pushing the organization towards progressive civil rights activism. An expert on the U.S. Constitution, he and other activists of his generation believed in using the courts to undo segregation by proving it unconstitutional. Tureaud successfully used the courts to do the following: obtain equalization in public school teacher salaries (McKelpin v. Orleans Parish School Board, 1941); desegregate LSU's professional, undergraduate and graduate schools (Wilson v. Board of Supervisors of Louisiana State University, 1950); integrate New Orleans Public Schools (Bush v. Orleans Parish School Board, 1956); and integrate New Orleans parks, play grounds, and public facilities.
The integration of the New Orleans Public schools was a ten-year battle with highly pitched emotions on all sides. The case went in and out of court twenty-four times. Much of Tureaud's pioneering work occurred before the 1964 Civil Rights
dropped his professional demeanor in court, even when judges or other attorneys were disrespectful to him. He was always courteous to the bench and to the opposing counsel, and always well-prepared. Thurgood Marshall, NAACP attorney who was co-counsel with Tureaud on many cases, had the slogan "lose your cool, lose your case." Tureaud followed this advice, and as a result, he achieved great success.
In 1953, A. P. Tureaud, Jr.applied to LSU as a freshman. His father filed suit when his application was rejected. A. P. Tureaud, Jr. was allowed to attend while the lawsuit was being reviewed. When the challenge was dismissed, LSU expelled A. P. Tureaud, Jr. Eventually Tureaud won the case and his son could attend LSU. However, his experiences there had been so stressful and depressing that A.P., Jr. declined to return. He continued his education at Xavier, where he graduated. LSU has since made amends for the segregationist policies of its past. In 1990, LSU named a campus building after A.P. Tureaud. In 2011, A.P. Tureaud, Jr. was awarded an honorary doctorate from LSU, in recognition of his status as the institution's first African American undergraduate.
In 1971, Tulane inducted A.P. Tureaud into the Order of the Coif. He retired from
practice in the same year, intending to devote time to writing his autobiography and collecting historical artifacts of African American life and culture in Louisiana. However, after an unsuccessful bout with cancer, he died on January 22, 1972. Upon his death, Tureaud was highly respected by the bench and bar. Tureaud struggled to build bridges between people rather than fostering hatred. His legal career paved the way for succeeding generations of lawyers to successfully practice civil rights law.
He is remembered today for the deliberate steps he took to create a society in which all members are offered equal opportunities. "A.P. Tureaud was a great man," said U.S. Supreme Court Justice Thurgood Marshall. "The Lord put you here on earth for three things: to work for God, to work for your family, and to work for your people. And A.P. Tureaud was a master of all three. That man's courage was unbelievable. In this age of civil rights we got where we are today by the efforts and dedication of men like A.P. Tureaud."
A.P. Tureaud deeply respected the judicial system and believed it was the most effective way to abolish unfair laws that had been in place for a century. History has proven him correct.