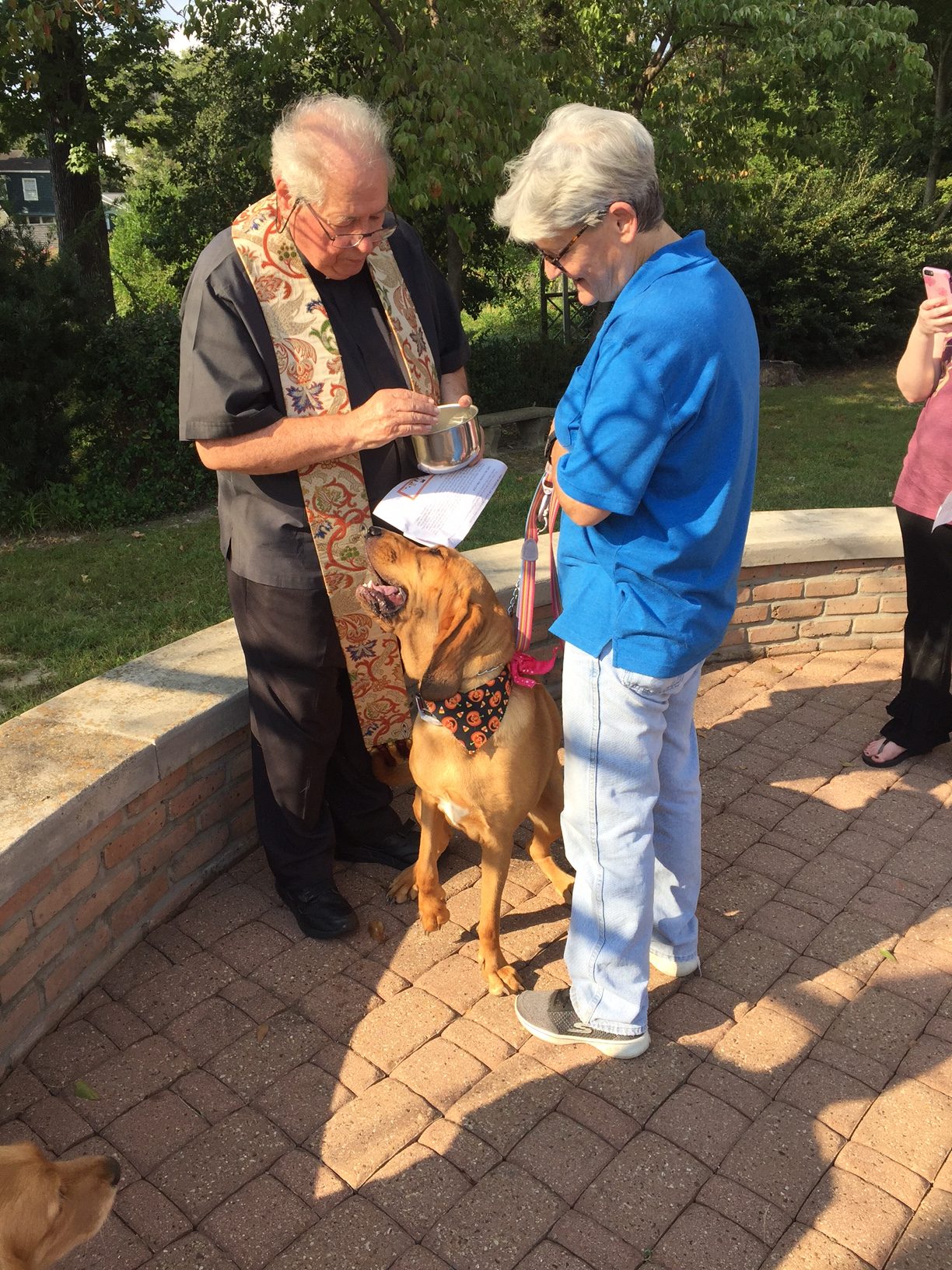 St. John Episcopal Church members and friends honored St. Francis of Assisi, patron saint of animals, by bringing their furry friends for blessings and fellowship on the church's patio Sunday afternoon.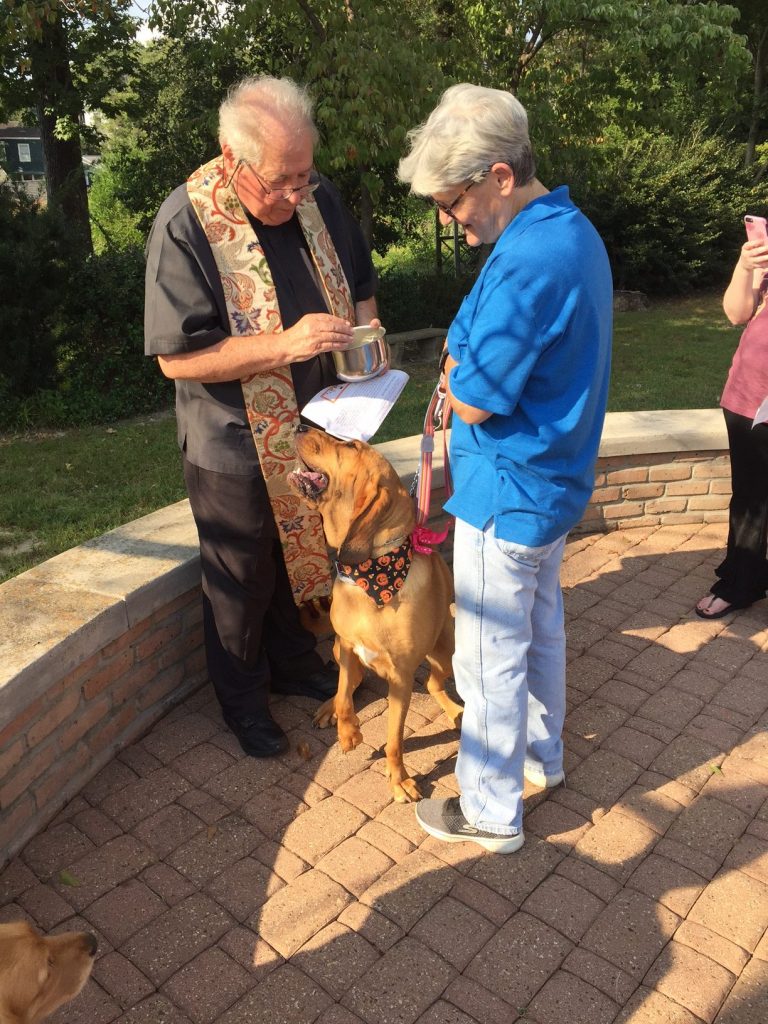 Father Wayne Carter provides a blessing for bloodhound Loretta and her owner Lynda Hensley of Minden.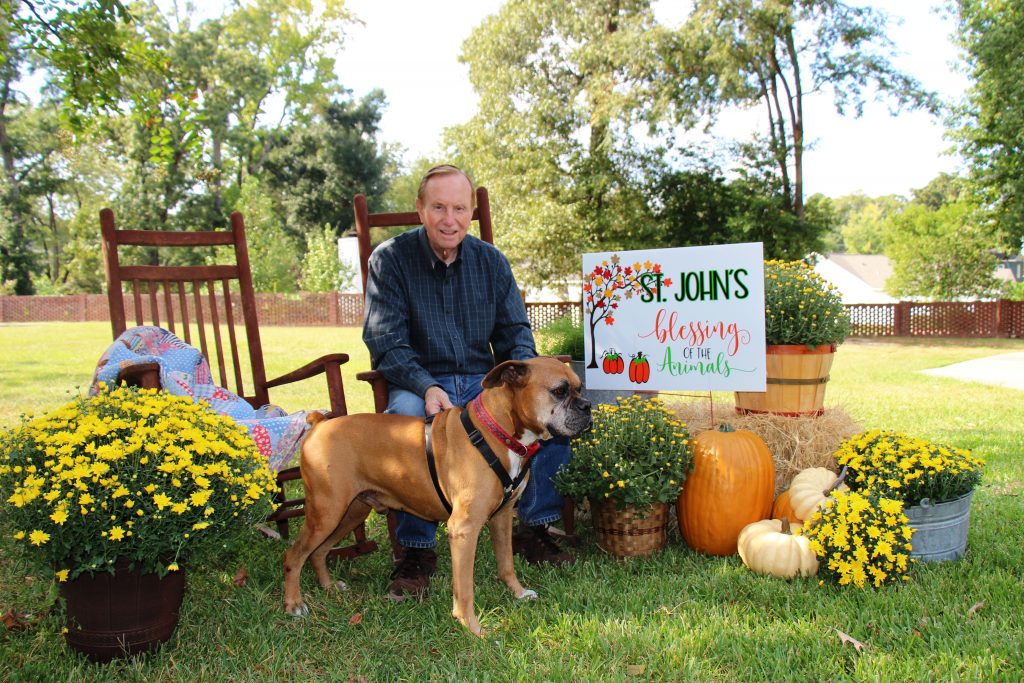 Friend of St. John's and animal lover Red Cupples and his dog Rusty enjoy the shade while waiting for the event to begin. Rusty, along with 17 other furry friends, including one goat, received his blessing as well as dog treats during the course of the afternoon.