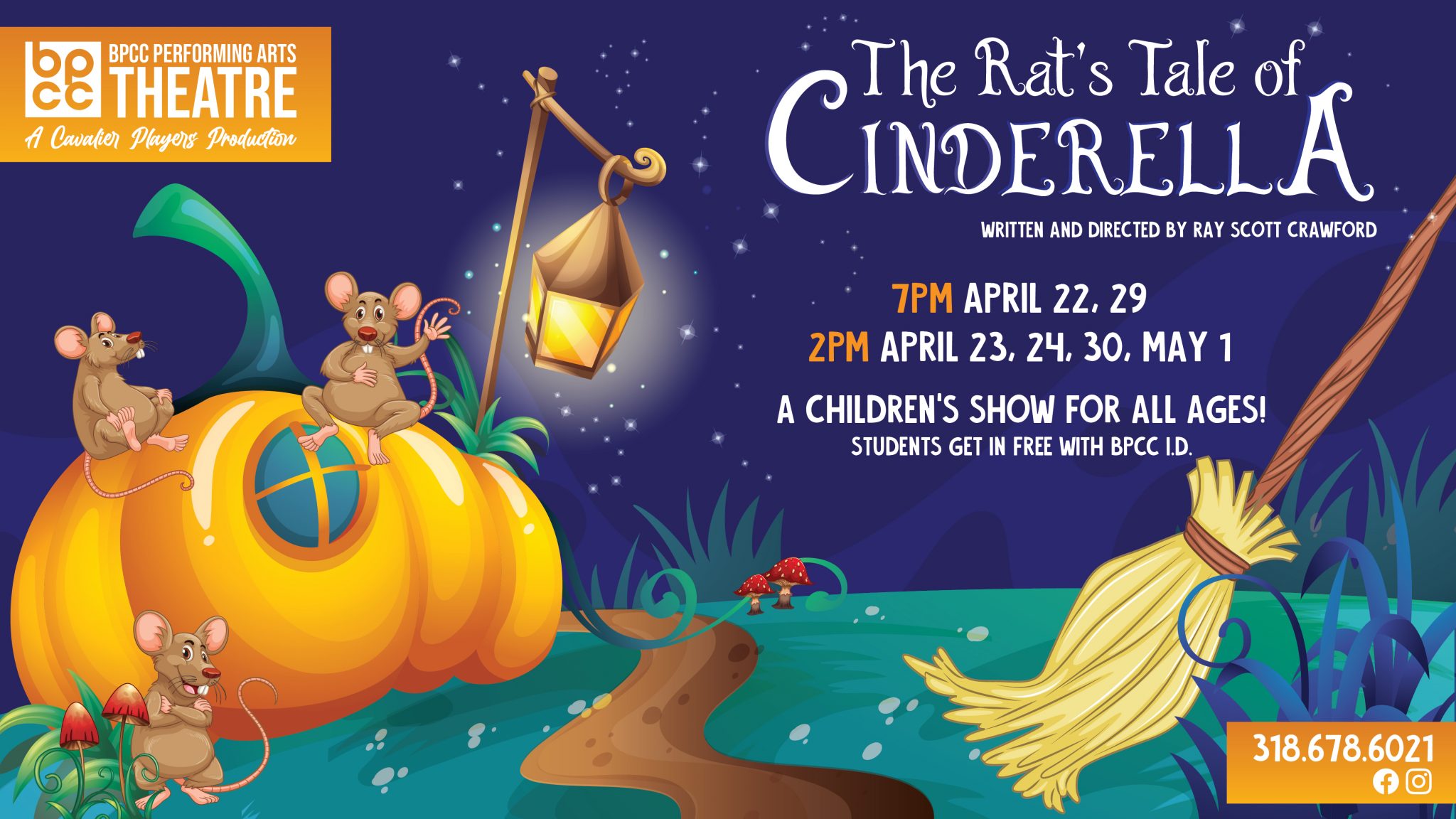 The Theatre Department at Bossier Parish Community College is ecstatic to announce the premiere of their all-new fairytale princess children's musical, The Rat's Tale of Cinderella.
Adapted by the Dean of Communication and Performing Arts, Dr. Ray Scott Crawford, this sparkling princess production tells the familiar story of a mistreated, but plucky young woman whose life is transformed through magic and love. Audiences will be excited to experience this well-known story told through the point of view of the animals. Join Alphonse and Gaston, the Rat Brothers, as they narrate their story! Brimming with physical comedy, funny jokes, interactive Q&As, and astonishing theatrical effects.
The Rat's Tale of Cinderella cast includes Myeleke Saimon as Gaston the Rat, Blaine Fultz as Alphonse the Rat, Faith Hinds as Cinderella, Micayla Policastro as Stepsister Katrina, Candice Lott as Stepsister Rita, Hallie Webb as Stepmother Mrs. LaFleur, and Sharonda Grant as The Fairy Godmother. Additional cast members include Christian James, Chloe Johnson, John Goss, Collin Kyle, Jarious Knowles, Shelivyette Jewitt, Grace Smith, and Marissa Lawson.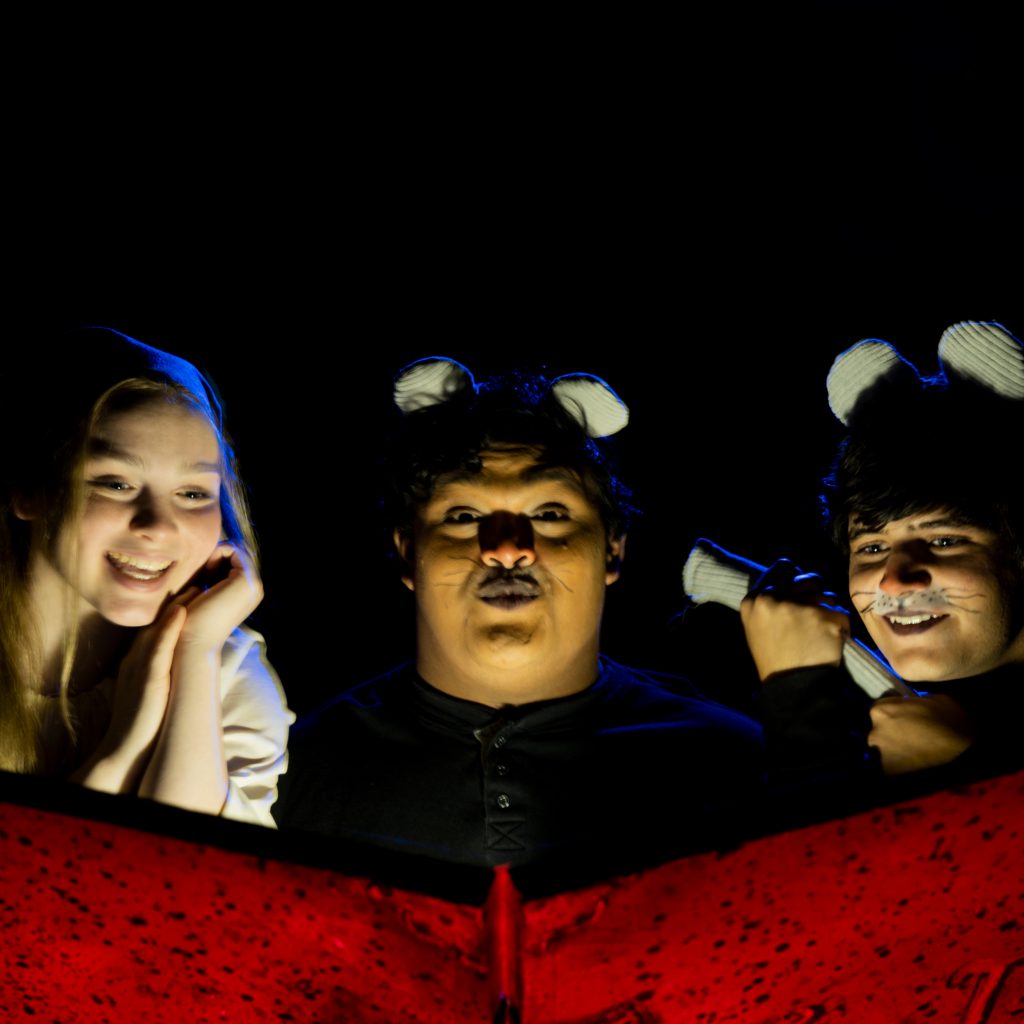 Make plans now for you and your children to meet Cinderella and friends in this delightful children's show. For children of all ages.
When: April 22, 29 at 7:00 p.m. and April 23, 24, 30, and May 1 at 2:00 p.m.
Where: The Stephen W. Slaughter Theatre
Bossier Parish Community College (Building C)
6220 East Texas Street, Bossier City
General Admission: $5.00
Tickets: 318-678-6021; theatre@bpcc.edu; or visit www.ticketsource.us/bpcc-theatre
For more information about BPCC Theatre or the show, contact Kim Condon at 318-678-6525 or by email at kcondon@bpcc.edu.