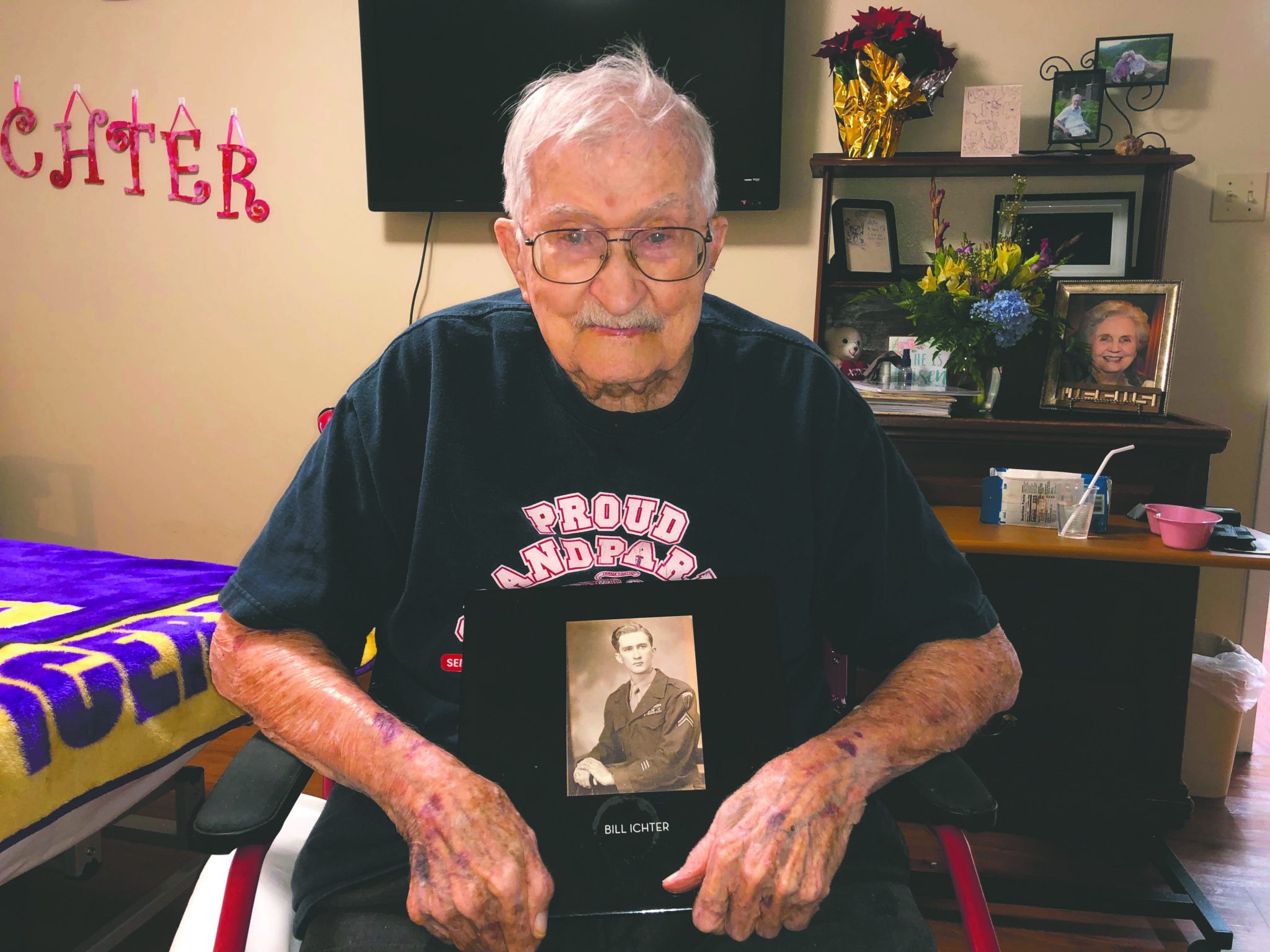 "Bro. Bill" is in the arms of Jesus. The Rev. Bill Ichter passed from this world Thursday, surrounded by friends and family.
He was born on Dec. 11, 1925 in Nanticoke, Pa., however, he will be fondly remembered as "Minden's Pastor." His passing was announced at Thursday's meeting of the Minden Lions Club. It was later confirmed by his daughter, Alana Ichter Greenwich, via Facebook. "After a wonderful, precious time with most of the family by his side, Dad took his last breath on this earth and was promoted to his heavenly home," she wrote.
Greenwich posted an update earlier Thursday, noting Bro. Bill's last moments were joyous. "Dad is most likely in his last lucid moments," she wrote. "There are 32 family members here. This morning we all gathered around and sang together for about half an hour. After we sang It Is Well With My Soul, he said, 'Lord, you can take me now.'"
Bro. Bill's life was lived in service to the Lord and his fellow man. He was a World War II (including D-Day) veteran, a missionary to Brazil, a choir leader, a chaplain to Minden Medical Center and Louisiana State Police, and many, many other areas of ministry. As a choir leader, Bro. Bill directed an 11,500-voice ensemble in Brazil during a Billy Graham crusade.
On Veterans Day 2014, the City of Minden observed "Bill Ichter Day," proclaimed by then-Minden Mayor Tommy Davis. He has also been named "Man of the Year," and received the Greater Minden Chamber's Lifetime Achievement Award.
Bro. Bill was always humbled by the accolades, often dismissing them to shine the light on someone else.
"We have all said our goodbyes, prayed together, and expressed our love. Now just my brothers and I are here with him," Greenwich posted.
"He is so longing to go home to be with Jesus! As much as it hurts to let him go, we know he's ready. Thanks, everyone, for your prayers and messages, phone calls and visits. Please continue praying for all our family as we miss his physical presence in our midst. We cherish our memories of wonderful family times! How blessed we are!"
Funeral services for Bro. Bill will be Monday, September 2, 2019 at 2 p.m. at 1st Baptist Church with visitation Sunday September 1, 2019 5-7 p.m. at church