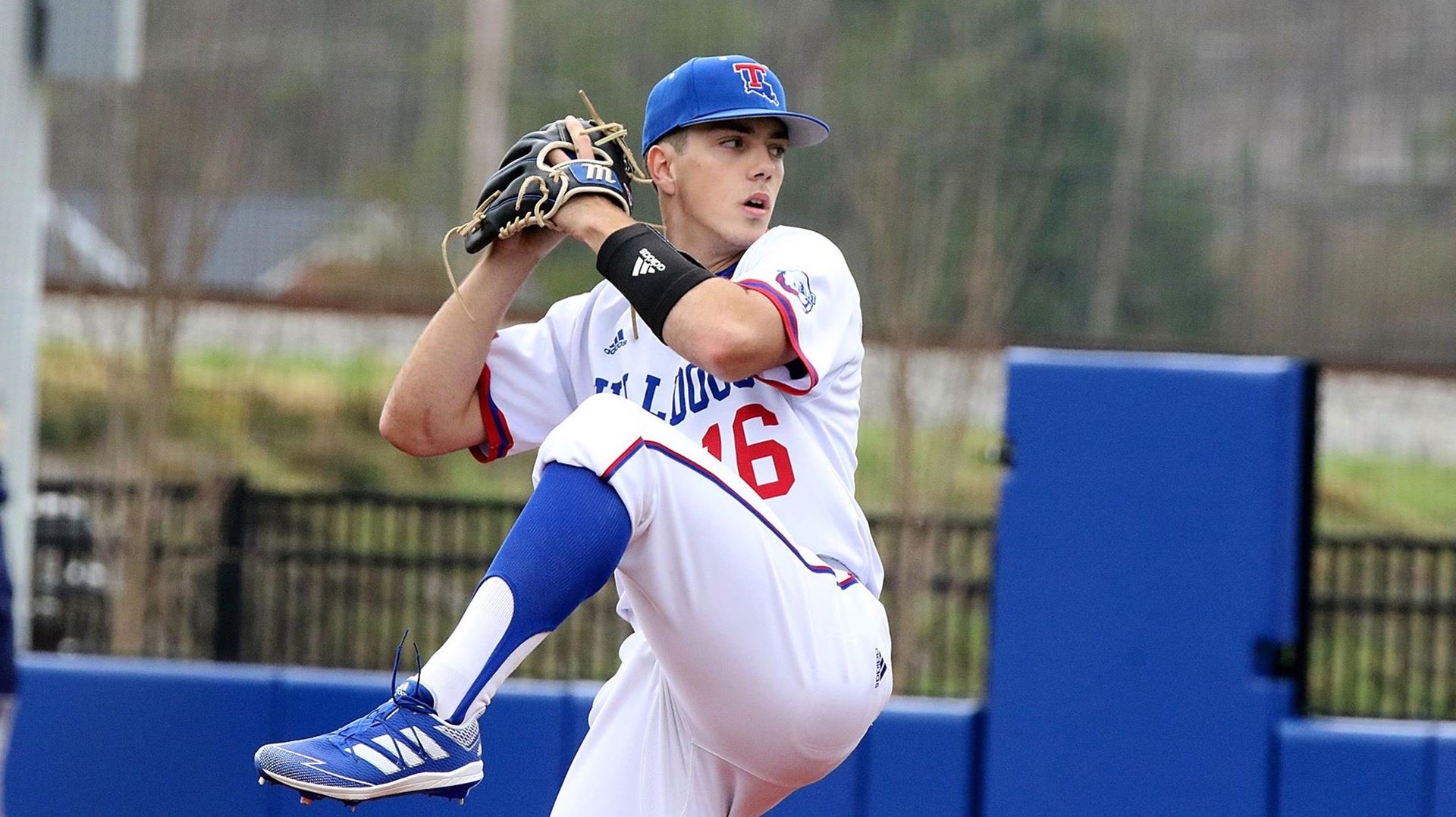 RUSTON, La. – No. 18 Louisiana Tech will get its first taste of postseason baseball in its new home stadium when it takes on No. 7 seed UTSA in the opening round of the 2021 Air Force Reserve C-USA Baseball Championship on Wednesday afternoon. First pitch for Wednesday's game is set to begin at 4 p.m.
 
LA Tech's contest against UTSA will mark the third game of the C-USA Tournament held at J.C. Love Field at Pat Patterson Park. The Bulldogs, the No. 2 seed, will be the home team in all games played on their side of the bracket.
 
With a win, the Diamond Dogs would advance in the winner's bracket to play the winner of Southern Miss (No. 3 seed) and WKU (No. 6 seed) at 7:30 p.m. on Thursday. The Bulldogs would play the loser of the matchup between the Golden Eagles and Hilltoppersat 4 p.m. on Thursday with a Wednesday loss to UTSA. This week's tournament features a double-elimination format.
 
All games, minus Sunday's championship game, will stream live on ESPN+. Sunday's championship matchup will be televised live on CBS Sports Network.