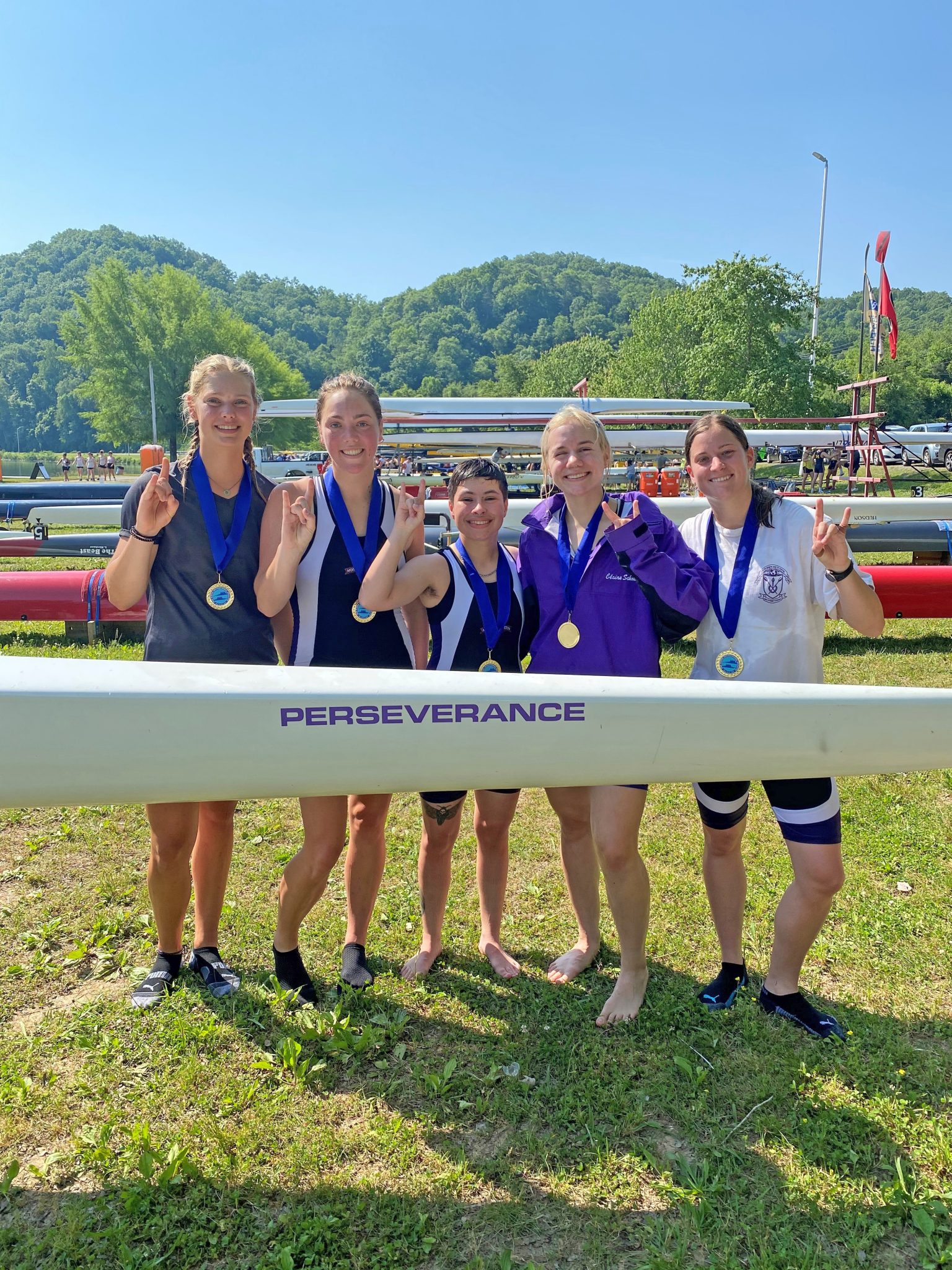 NATCHITOCHES – Northwestern State University's rowing team competed in the Oak Ridge (Tennessee) Invitational May 22 with the Women's Varsity 4+ winning the final, beating out the University of Georgia, Virginia Tech, Florida State and the University of Illinois.
With regattas cancelled in the last year due to COVID-19, the races took place in lieu of a traditional championship weekend.
"Overall, as a small program, a win like this huge," said Dr. Jason Stelly, Demon Crew Coach and assistant director of Intramurals. "It is a testament of all of the students' hard work and dedication. All of the athletes stayed in Natchitoches weeks after school let out to continue practicing and added two-a-days to prepare for the race. On top of everything going on throughout the semester, they practiced blindly and stayed in competitive shape without knowing if they would be able to compete this year. We haven't traveled to a regatta since October 2019, yet the students never gave up. I'm extremely proud of their work ethic and dedication and their love of the sport.