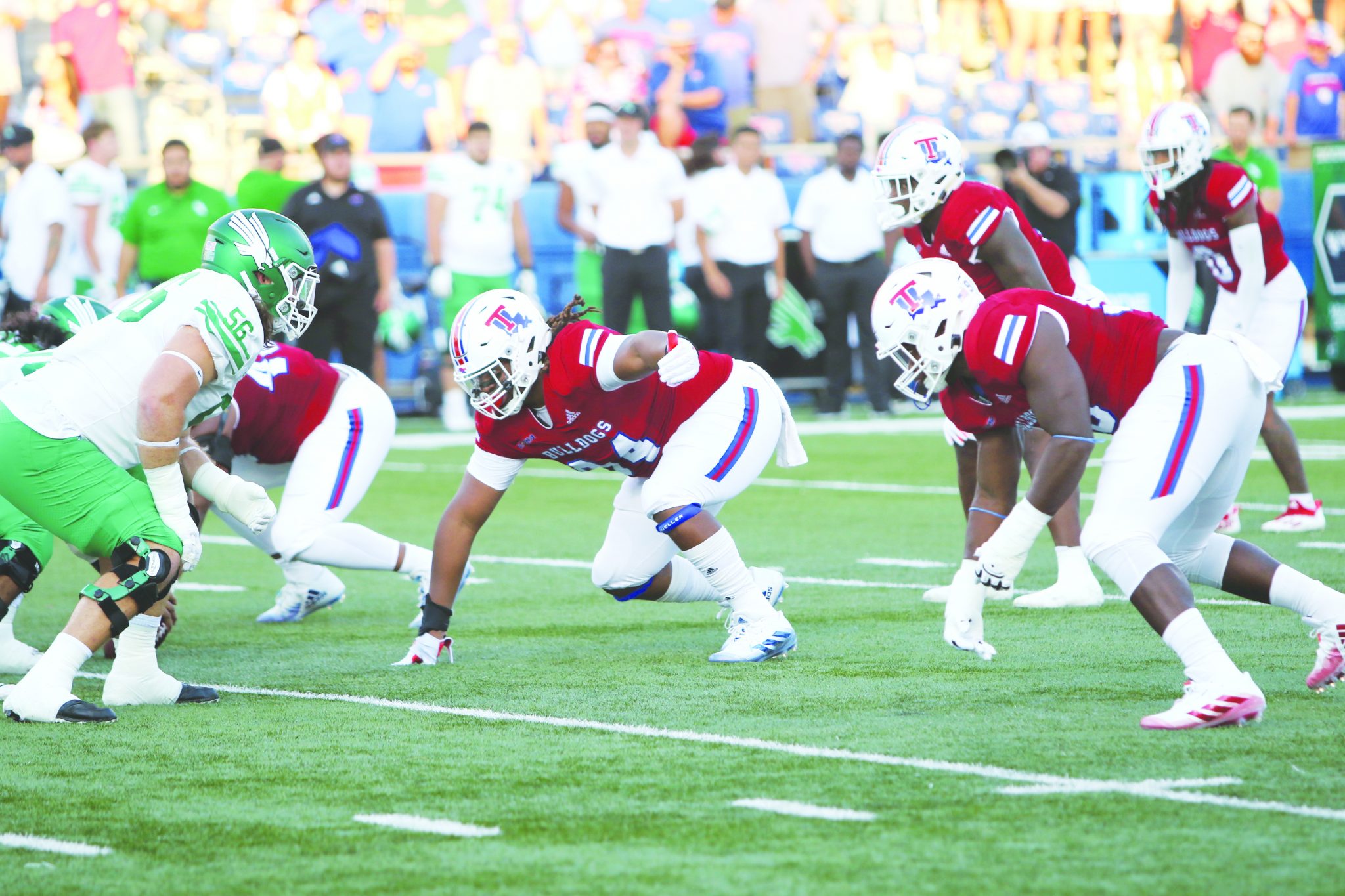 After a bye week of rest, Louisiana Tech hits the road to return to the gridiron as the Bulldogs are set to play at Texas-El Paso starting at 8 p.m. Saturday.
In its last game on Oct. 2, Louisiana Tech made a late surge trailing by 14 points midway through the fourth quarter and had a chance to tie things up with No. 23 North Carolina State on the last play of regulation but the pass was intercepted in the end zone, resulting in a narrow 34-27 loss.
Tech stands at 2-3 overall and 1-0 in Conference USA while UTEP is 5-1 and 2-0 in C-USA play.
"Having the open date last week was really necessary for us," said Tech head coach Skip Holtz during his weekly press conference. "We talked a lot during camp that we need to get through the first five games and get a good feel and see where we are. We used those first five games a little bit as a preseason on where we are right now when you talk about all the new faces we have. What are the transfers going to be like? How are they going to meld into the team? How are we going to jive together with all of us pulling the rope in the same direction? We talked about some of the challenges we've had."
The Bulldogs also used the open week to work on some specifics.
"We said going into the week that we needed some guys to get a lot of team reps," Holtz said. "We did about a 40-50 minute team period every day last week and really got some of our depth guys and some of our younger guys a lot of reps as we tried to get them ready if we were to need them in the second half of the season. We felt like we needed to get some of the guys healthy. When you look at the number of reps the starting five O-linemen were getting, the defensive linemen, etc., we tried to take some of the pounding off of them.
"There were a lot of things we tried to get done during this open date. It was really productive for us. It really showed up on Sunday. When we came back and practiced on Sunday night, it was very energetic. This team is really excited to get into this second half of the season knowing we can correct some things and try to finish up a couple of these close games we've been in. The team is really excited to get into conference play and to get these last seven games going."
Holtz said part of that excitement for the Bulldogs is knowing they'll be challenged by a Miners team that has been playing solid football.
"There's a lot of excitement right now," Holtz said. "We know we have a great challenge this week in UTEP. They're playing really well right now. (UTEP head coach) Dana (Dimel) has done a great job with that program. The last three years, they won one, one and three. So, they've won five games in the last three years and they're 5-1 right now. They're one game away from bowl eligibility. They're playing with a lot of confidence. They're playing with a lot of excitement and a lot of energy."