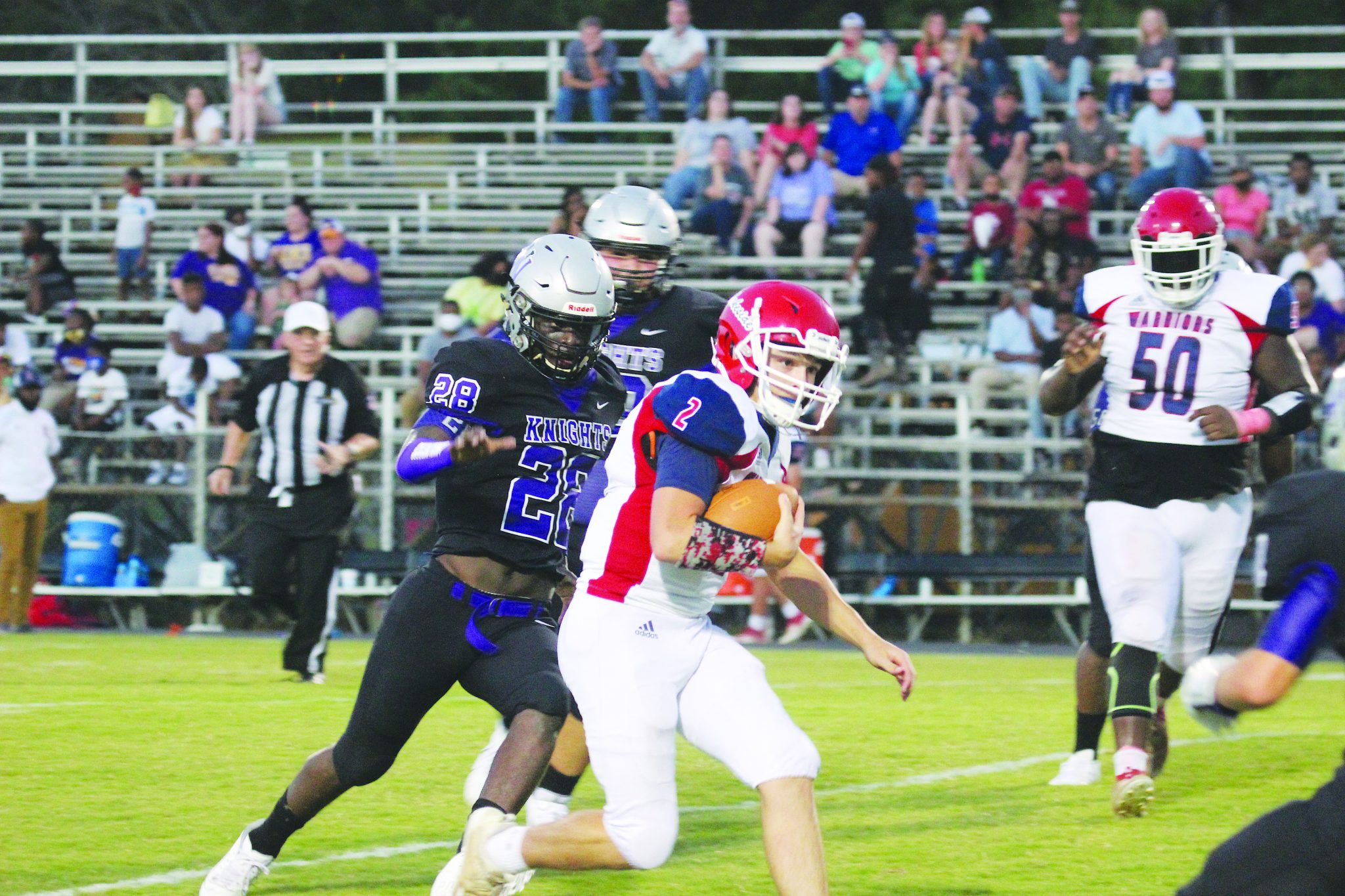 Minden takes on one of the top teams in the state, Glenbrook holds Homecoming against Plain Dealing and Lakeside battles North Webster in a parish showdown as Prep Football Week 7 rolls into action on Friday.
All three games are set for 7 p.m. starts.
Minden (2-4) faces the tough challenge of hosting the No. 2 team in Class 4A as the Neville Tigers (5-1) march into WW Williams Stadium.
A key for Minden to stand a chance against the Tigers will hinge on being able to slow senior Neville running back Anthony Allen (5-11, 165), who showcased his abilities two weeks ago as he rushed for 256 yards and four touchdowns in a 27-7 win over West Monroe.
Last week Allen ran for 29 yards and a touchdown while hauling in two passes for 54 yards and another score in Neville's 42-0 victory over Franklin Parish.
Glenbrook head coach David Feaster and his Apaches are set for a Homecoming showdown against Plain Dealing, which stands at 2-4 overall and 2-2 in District 1-1A after defeating Ringgold 38-6 last week.
The Apaches stand at 4-2 overall and 3-2 in 1-1A after stunning Haynesville 42-41 last week.
"I was told our last home game was the biggest crowd we've ever had, so I expect this one, being Homecoming and all, to even top that gatewise," Feaster said. "I'm quietly telling myself there's going to be a lot more than that as we get it going. Judging by the crowd we had at Haynesville last week, I believe we'll have a huge home crowd this week against Plain Dealing."
Feaster also said his Apaches won't be taking the visiting Tigers lightly.
"They've got some good athletes," Feaster said. "They don't have as many of them as we do. They'll dress out probably 20 to 25 players, something like that. But they have some guys that can really go and made some big plays when they played Haynesville. It's lack of depth they've struggled with the most so far this season, but they're playing good football and are coming off a big win. It's going to be an exciting challenge."
Lakeside (3-2) travels across the parish to play at North Webster (2-4) this week.
The Knights have won two straight over Lakeside, topping the Warriors 33-7 last year and 34-20 in 2019.
Two-way standout Jamarcus Stephens (running back/defensive back) is the workhorse for the Knights while the defensive line tandem of Kris Redden and JC Watt are the spark plugs firing up the Warriors.