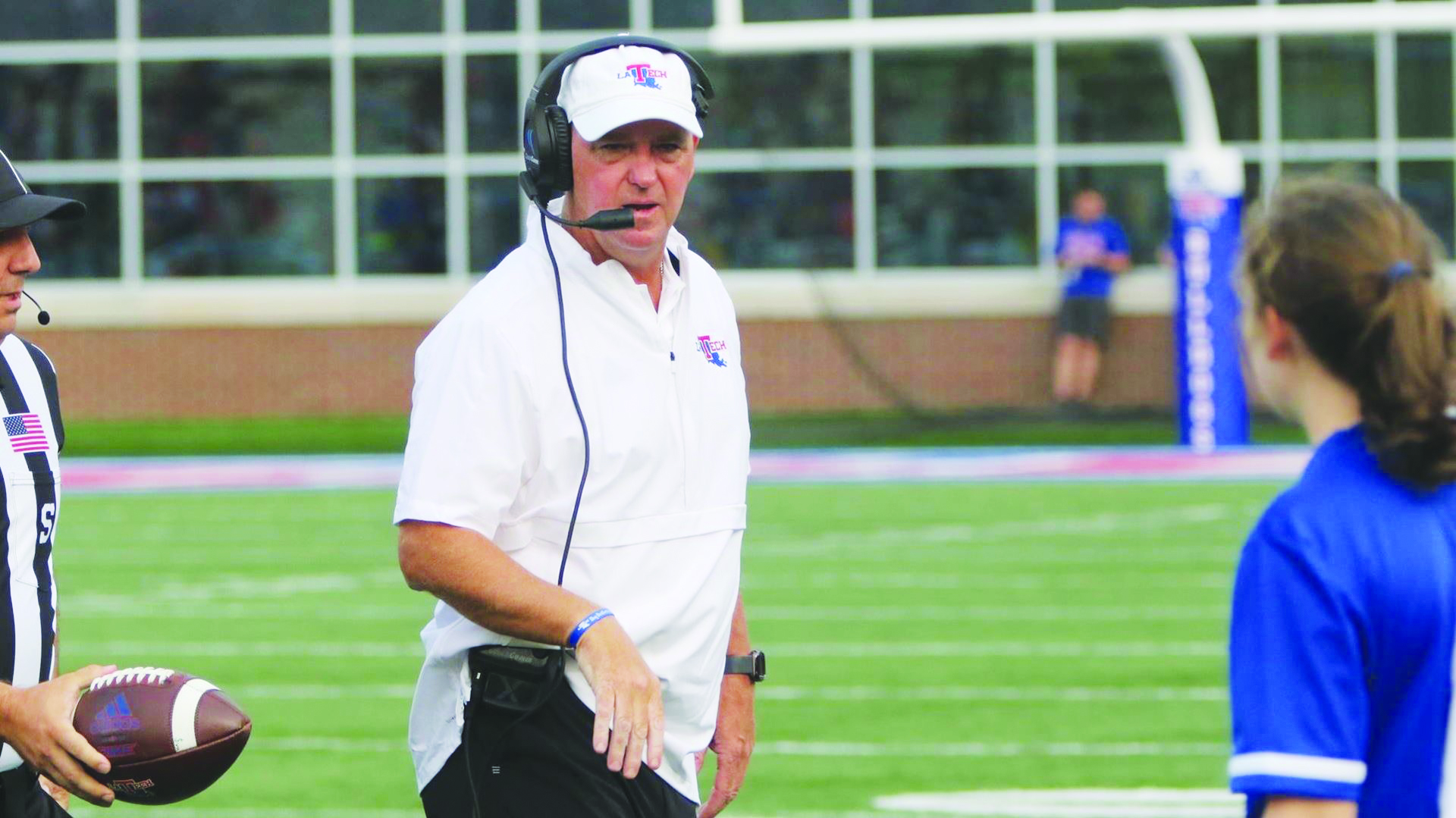 Louisiana Tech University will be fighting to shake off one of its worst losses in the Skip Holtz era as the Bulldogs hold their Homecoming game at 6 p.m. Saturday at Joe Aillet Stadium. 
Last week's came 19-3 loss at Texas-El Paso came as a result of three turnovers, two failed fourth down conversions and six penalties for an anemic Tech offense. Tech's offense scored only once on five red zone trips. The Bulldogs came into the game scoring on 15 of 16.
"It certainly wasn't one of our better performances," Holtz said. "I'm very disappointed with the way we performed last week. There was certainly some silver lining in what happened Saturday in watching the progression of our defense and watching the way that they really came to life after the first quarter. In the first two possessions, we gave up 14 points and went down the field and scored. They did a great job on first and second down, but on third and long we gave up conversions. There were about four of them in the first two drives that were 3rd and 7-plus that we gave up and they went down and scored. But, after that, David Blackwell did a nice job of making some adjustments.
It was only putting three points on the scoreboard that might have stung Holtz the most.
"The disappointing thing was the number of points we were able to put on the board. Again, some guys played really well," Holtz said. "When I look upfront, Joshua Mote, Abraham Delfin and Kellton Hollins, those three guys inside continue to play well. Biron Rossell had dinged up his shoulder. Chris Fournier had dinged up an ankle. Those guys kept fighting through trying to make it work. Marcus Williams Jr. continues to play well. Bub Means, Tre Harris and Isaiah Graham are playing really well for us at wide receiver. Jacob Adams continues to be a big part of what we're doing offensively. But, unfortunately, the story of this game was we had five trips into the red zone and we scored three points. It's something we've done a pretty good job of so far this season in getting into the red zone, but, unfortunately, we weren't able to create those trips down into the red zone for points. We ended up with three turnovers as an offense.
"We had two fourth down stops where we didn't make it to stop drives which was frustrating. For myself, I probably put Austin Kendall in some tough situations. Probably got too much into a drop-back game too early especially with the way the defense played in the second, third and fourth quarters. It was frustrating to perform the way that we did. I give UTEP an awful lot of credit. They have a really good football team. They did a really nice job defensively. But still, we could play much better. As a head coach, I have to do a better job. As assistants, we have to do a better job of trying to find a way to put points on the board and keep them out of the end zone."
Holtz knows this week wont be any easier.
"We just played a now 6-1 UTEP team and now you have an undefeated UTSA coming in here who is 7-0 right now," Holtz said. "They're ranked 24th and 25th in the two polls. It's going to be a great challenge for us. I'm glad we have the opportunity to come back home. We haven't been home in about a month.
"It's Homecoming, so for everybody that is out there that hasn't been back to Ruston in a while, we'd love to have you back to not only see all the new facilities that have been built on campus with the new dorms, the new chemistry building, seeing what's going on with the athletic complex with the new soccer field, softball stadium and baseball stadium. Little Ruston is really starting to grow up. We would love to have you back. We need you for your support with playing at home in Joe Aillet Stadium. "
It's Homecoming and we'd love to see everybody here."