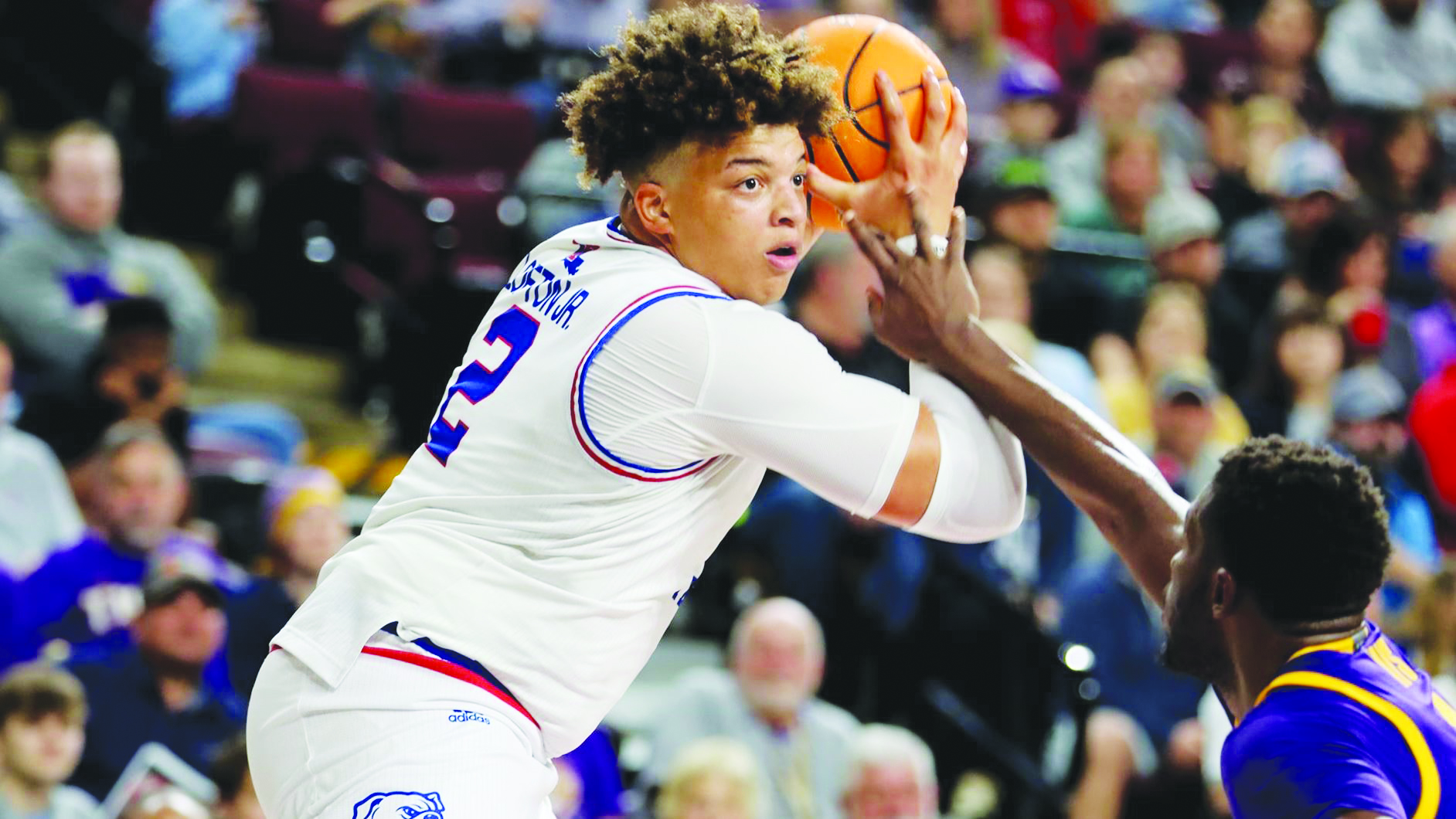 RUSTON — Louisiana Tech and Grambling State earned solid respect with players earning spots on All-Louisiana college basketball teams as selected by the Louisiana Sports Writers Association.
Louisiana Tech has a pair of players named as first-team selections — Kenneth Lofton Jr. for the Bulldogs and Keijuana Walker for the Lady Techsters while Anna Larr Robinson earned second team accolades on the women's team.
Grambling's Alexus Holt also earned second-team honors on the women's All-Louisiana Tech.
LSU's Kim Mulkey was named the state women's Coach of the Year while Stacy Hollowell was named the men's Coach of the Year.
Lofton finished his sophomore season averaging 16.5 points per game (fifth most in Conference USA), having recorded 28 double-digit scoring games as well as 10 20-point performances while shooting 53.9 percent from the field (second best in Conference USA).
His top scoring games came in the non-conference when he tallied a career-high 36 points at NC State and then followed that up two games later with 31 points in a victory at Santa Clara. Both efforts earned him C-USA Player of the Week honors.
He also averaged a league-best 10.5 rebounds per game, which ranks 10th in the country. He ended up totaling 17 double-doubles, eighth most in the country and the most by a Bulldog since Paul Millsap (2005-06).
Lofton, who ranked 20th in the country in player efficiency, amassed 347 rebounds on the season, the 10th most in program history. He also finished with the second-most assists (91) and steals (38) on the team while also anchoring the squad with 24 blocks.
Other accolades earned by the Port Arthur, Texas native this season include Louisiana Major College Player of the Year, First Team All-Conference USA, NABC First Team All-District 11, C-USA All-Tournament Team and Naismith Trophy Midseason Team.
He was a Second Team All-Louisiana selection as a freshman.
Walker, an All-Conference USA first-team selection from Lonoke, Arkansas, led the Techsters in scoring this past season with 18.9 ppg on 42.8 percent shooting while scoring in double figures in 32 of her 33 games. She scored 20 or more points in 14 outings, including a career-high 32-point effort at Texas El Paso.
She enjoyed a milestone season for the Techsters this year surpassing career marks of 1,000 points, 100 steals, 100 assists, 100 charges taken, and 100 games played.
On Jan. 9 against Southern Miss, she became the 43rd member of the 1,000-point club and currently sits at No. 27 on the all-time Techsters scoring list with 1,403 career points passing the likes of Hall-of-Famer Teresa Weatherspoon.
Walker also registered the fourth triple-double in program history, joining Tasha Williams, Shantel Hardison, and Angela with a 27-point, 15-rebound, 10-assist outing against Rice in a double-overtime thriller.
It was the first 25-15-10 stat line in Techsters' history.
She was named the LSWA Player of the Week four times this season, the conference USA Player of the Week on Feb. 28, and was named to the 2022 Conference USA All-Tournament Team.
Roberson finished the season averaging 15.2 ppg and 8.5 rpg while posting nine double-doubles. Her points per game ranked third in the conference, while her rebounds and double-doubles ranked second.
She shot 52.0 percent from the floor, good for No. 3 in C-USA and was second in the league in free-throw percentage at 83.8 percent.
The Cedar Creek (Ruston) product scored in double figures in 28 of her 32 games this season, including her historical career-high performance of 44 points in the double-overtime win against Rice on 20-28 shooting. Her 44-point night is the fifth-highest single-game scoring output in program history, while her 20 made field goals tied a program record set in 1975 by Belinda Jones.
Roberson was also named Conference USA and LSWA Player of the Week Monday, Mar. 7, after averaging 25 points and seven rebounds in two wins over ODU and UAB. She also picked up a Conference USA All-Tournament selection back in March.
Holt played in all 30 games for GSU. She averaged 36.6 minutes, while contributing 17.0 points, 5.3 rebounds, 3.5 assists and 2.0 steals per game.
In addition, she connected on nearly 41 percent of her shots from the floor and 74.2 percent from the foul line.