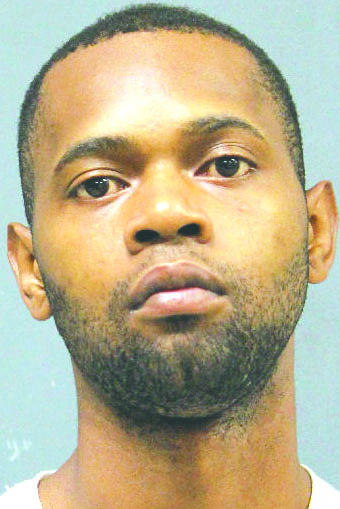 Man eludes police, arrested on drugs, firearms charges
Late last week, a series of crimes including, speeding, flight from an officer, and possession of drugs and a firearm led to the arrest of a convicted felon, which just so happened take place on the same day as his birthday.
The individual arrested was Harold Brown. The events started when a police officer "observed a Chevrolet automobile bearing a Texas license plate driving northbound on Lee Street," according to the booking report.
The officer then "measured the vehicle's speed at 60 MPH in a 35 MPH zone. After observing the speeding infraction, (he) followed behind the vehicle and activated (his) emergency lights attempting to conduct a traffic stop," according to the report.
The vehicle did not stop and instead "accelerated at a high rate of speed trying to avoid elude (the officer). The suspect vehicle disregarded multiple stop signs and traffic control lights while also driving into oncoming traffic on multiple occasions in a dangerous manner," according to the report. Later the vehicle entered a residential area while still traveling at a high rate of speed.
However, the vehicle did finally stop "in a driveway (along the 400 block of McIntyre Street), when (Brown) exited the vehicle, refused to comply with (the officer's) commands to stop and ran into the residence," according to the report.
The officer then instructed Brown to exit the residence, and after a brief period, Brown complied. After, the officer checked out the vehicle and "Observed a firearm (highpoint 9mm handgun) on the passenger seat of the vehicle. Upon search of the vehicle, (the officer) located one small plastic bag of suspected natural marijuana in the center console of the vehicle," according to the report.
Soon after Brown was advised of his Miranda Rights and was later transported to Bayou Dorcheat Correctional Center on the charges of aggravated flight from an officer, possession of a schedule I substance, possession of a firearm by a person convicted of a felony, and speeding.