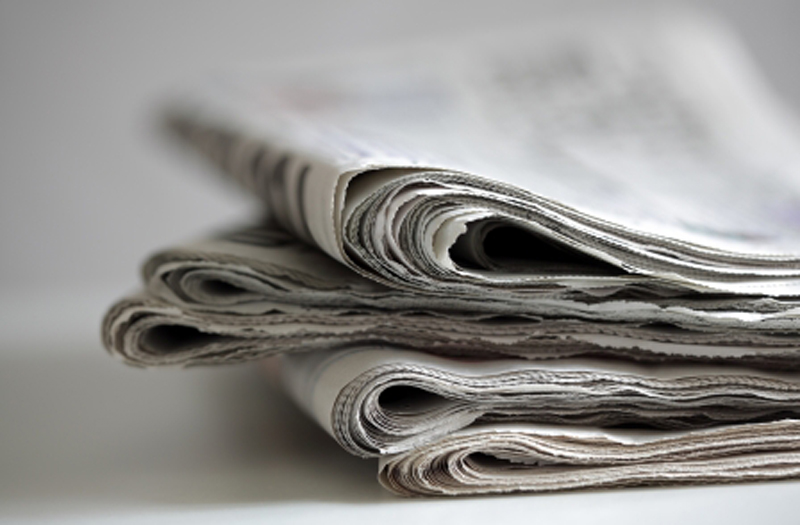 In the Oct. 12 election, Webster Parish residents will vote on a Webster Parish Tax Assessor.
Two candidates have qualified: Denise Edwards (No Party-Minden), Hugh Wood (R-Minden). The following questions were asked of each of the candidates, and their answers follow:
MPH: What made you want to run for the position of Tax Assessor?
EDWARDS: I am running to continue my service to the citizens and taxpayers of Webster Parish. I have spent half of my life and all of my career serving the people and I would like to continue to serve them and make this the best assessor's office in the state! I love all of the people of this parish. I love helping people and I love my job. As your Webster Parish Assessor I will continue serving the citizens of Webster Parish diligently & faithfully.
WOOD: I enjoy the opportunity to help people, and that's what local government is all about. I have been working my entire life volunteering for different organizations and helping others. The assessor's office plays an important role in in the process that produces the funding for all local government but that's not all. We also help first time homebuyers make sure they get their homestead exemption, and make sure people who are 65 and older receive whatever benefits they may be eligible for. We help spouses or children get their property in order after the loss of a loved one. If I can go to bed at night knowing I have been helpful to people in situations like these, then I know my days have been well spent.
MPH: What do you believe makes you qualified for the position of Tax Assessor?
EDWARDS: I can bring experience and knowledge that no one else has. I began working at the Assessor's Office when I was 16 in the summer and continued through high school graduation, and while I obtained my accounting degree from LA Tech University. I have been here 36 years, the last 9 years as Chief Deputy under former Assessor Doris Cheatham and current Assessor Morris Guin, who have both endorsed my candidacy. I have the knowledge and experience to continue to move this office forward. I have been a certified Louisiana Deputy Assessor since 1990 and have been re-certified 6 times. I have over 600 hours of continuing education hours through the IAAO – International Association of Assessing Officers. I have been a member of the IAAO for over 15 years. I have worked extensively with the Louisiana Assessors' Association and the Louisiana Tax Commission. I have done every job in the office—transfers, mapping, oil & gas, valuations, personal property, budgets, audits, balancing the taxroll, filing the taxroll, helping 24 taxing districts set their millage rates and having them approved, accounting, other agency audits, all computer and it functions, website maintenance, management of the staff, setting staff policies and dealing with the public. I know the laws we must abide by and I know the guidelines we are required to follow.
WOOD: I am not a career politician; I am a businessman. But our government should be run like a business. We need to be good stewards of our tax dollars at ALL levels of government. I offer a fresh set of eyes to the assessor's office. I will look at all of the processes and make sure things are being done in the most efficient way possible without sacrificing anything in the area of service to the public. With my management background, college education and financial experience I am more than qualified for this position. I am excited, energetic and eager to roll up my sleeves and get started. The people of Webster Parish deserve an Assessor that will give 100% effort and that is what I will strive to give every day.
MPH: What improvements, if any, do you think can be made in the Tax Assessor's Office?
EDWARDS: We have the most knowledgeable, friendly, cooperative and helpful staff of people and I want to maintain our great customer service. I will continue to be a good steward of the taxpayer's money and continue to keep the assessor's millage rate low and continue to keep the citizen's our number one priority. We have run this office conservatively and saved the citizens millions of dollars. I plan to continue this in my administration.
We are constantly upgrading our services to the citizens. We have upgraded our GIS mapping systems and will continue due to the ever-advancing technology that is available. We recently installed new state of the art infrastructure with a 3 TB server with off-site cloud back up and ransom ware protection on our server and computer stations with very little down time to restore. We also obtained new digital high-resolution aerial imagery in 2016. 360 degree viewing both horizontally and vertically with the ability to measure both ways. We have another fly-over scheduled for January 2020. One improvement that I will implement is making our GIS mapping system, which is currently subscription based, free to the public. We also overhauled our website recently making it more user friendly, adding property search, tax estimator, a link to the tax collector's website to see if taxes have been paid, forms, contacts, and other assessment tools.
WOOD: The first area that I will look to possibly improve will be the implementation of the newest technology. I think there are some processes in the office that can be improved saving manpower and time. Through the proper use of technology we can also make the office more accessible for the use by the citizens of Webster Parish. Offering more services digitally will save many people from having to make trips into the office, after all, Webster is a big Parish. It will also make it easier for businesses to get the information that they need from us and let them return the information that we need from them in a more efficient manner. This will save time and money for the citizens, businesses and our office. Next I would pledge to make sure that all assessment are done in a fair and impartial manner. If I am elected for the position, I pledge to analyze every aspect of the office to make sure that the Webster Parish taxpayers are getting what they are paying for.