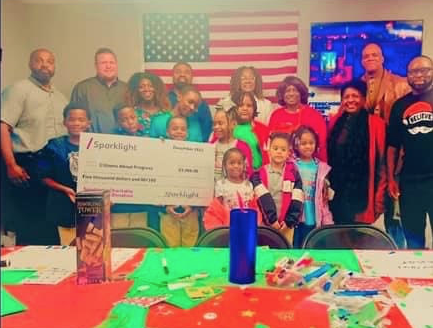 Citizens About Progress after school tutoring Christmas party turned out great on December 14th. Sparklight blessed the inspiring organization with a donation of $5000.
A sincere thank you goes out to Sparklight for believing in the value of a good education for all students.
To everyone who came out to support this great celebration we thank you. Plans will not work unless we all do.