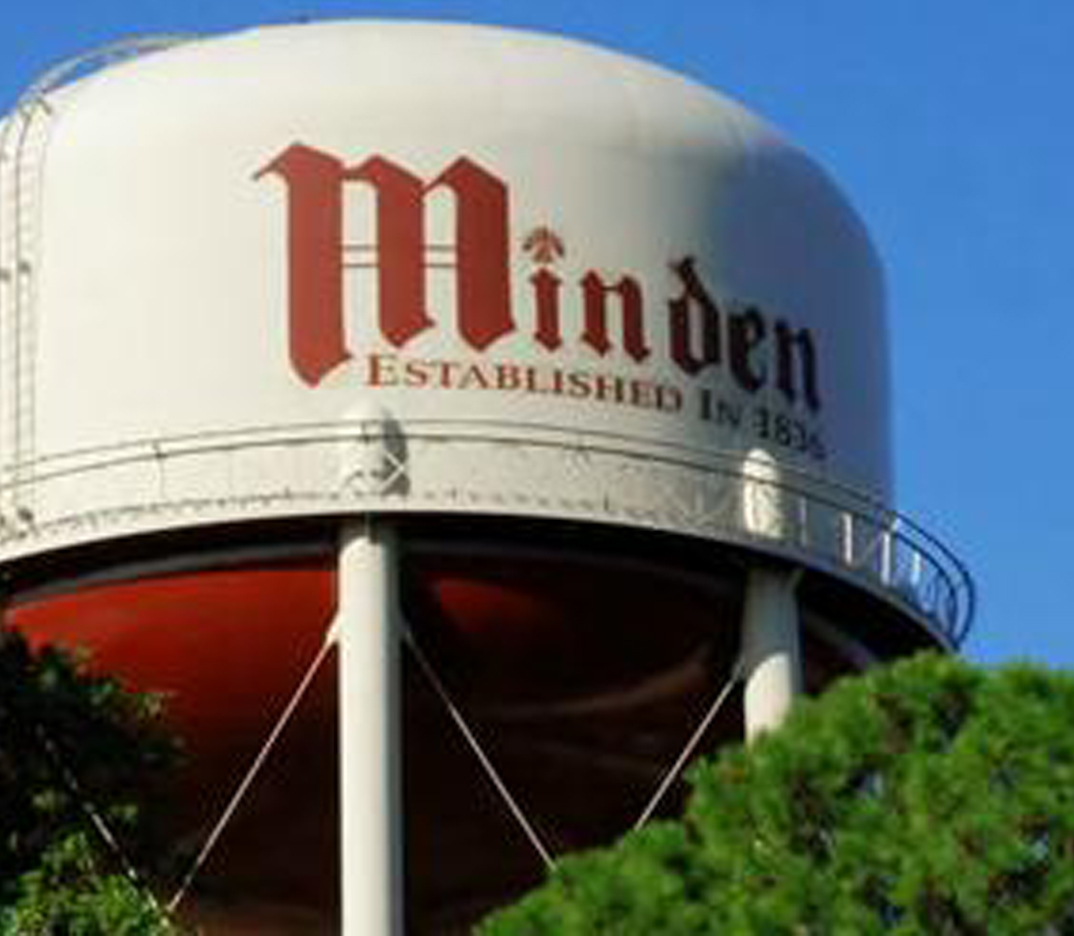 All those who head to downtown Minden this weekend will be in for an entertainment doubleheader as the inaugural Main Street Steak Cook-Off and 11th annual Vintage Car Show and Shine will take place Friday night and Saturday morning, respectively.
Steak Cook-off
The first annual Minden Main Street Steak Cook-Off will be held Friday, Sept. 7, from 5 p.m. to 9 p.m. on Pearl Street. Main Street is partnering with the Vintage Car Show of Minden, to be held the following day, to provide a weekend of fun activity and community.
Main Street Chairman Terry Gardner said while this new cook-off event is on a smaller scale than Grilling on Main, the goals remain the same.
"Our board is constantly looking for new ways to bring our community together and support our local downtown economy," Gardner said.
Teams of two cooks can register for $75, and total payouts among the top teams will be $2,600. Entries will be capped at 30. Since it is not a sanctioned competition, this cook-off will be more geared toward local talent. Steaks will be supplied by Main Street for uniformity.
Those not participating who come out will still have things to do. ReMix, a rhythm and blues band from Shreveport, will provide entertainment throughout the event, and those who have tickets will receive a steak, potato, and French bread dinner courtesy of Hugh Wood. Dinner tickets are $20. The dinner can be taken out or eaten at the tables on Pearl Street.
In addition, a custom-made grill will be raffled off, with tickets selling at $5 apiece.
For more information on entering or sponsoring the competition, contact chairman Terry Gardner at 318-453-9440 or Becky White at 318-377-2144.
Vintage Car Show
The Vintage Car Club of Minden is holding its 11th annual Car Show and Shine Sept. 8, and this time they are partnering with Minden Main Street and its inaugural Steak Cook-Off to provide a full weekend of family fun.
With the cook-off taking place Friday evening, Sept. 7, Vintage Car Club member Larry Gipson said the back-to-back events will be able to benefit from one another.
"With the steak cook-off in conjunction with the car show, I think it'll bring some extra traffic into town," he said. "We may even have some participants who are going to show their cars on Saturday and may come in for the event Friday as well."
The car show will take place at the Minden Civic Center parking lot, with free registration running from 7 a.m. to 10 a.m. Saturday morning. The event runs until 2 p.m. and will include food vendors, a poker run, live music provided by DJ Parker, and a performance of the Star-Spangled Banner by local artist Angela Willis.
Of course, all other features fall secondary to the automobiles. It is an open car show, mean all makes, years, and models are accepted. Categories include antique, sport, muscle, Corvettes, Mustangs, Mopars, imports, street rods, trucks, Jeeps, rat rods, tractors, Harley Davidsons, crotch rockets, all other motorcycles, trikes, and off-road vehicles. A total of 42 classes of cars are included.
Gipson said they expect between 180 and 200 entries. Awards will be presented at 2 p.m.
"It's a family event," he said. "We'll have good food, good fellowship, a big crowd, and of course the cars."