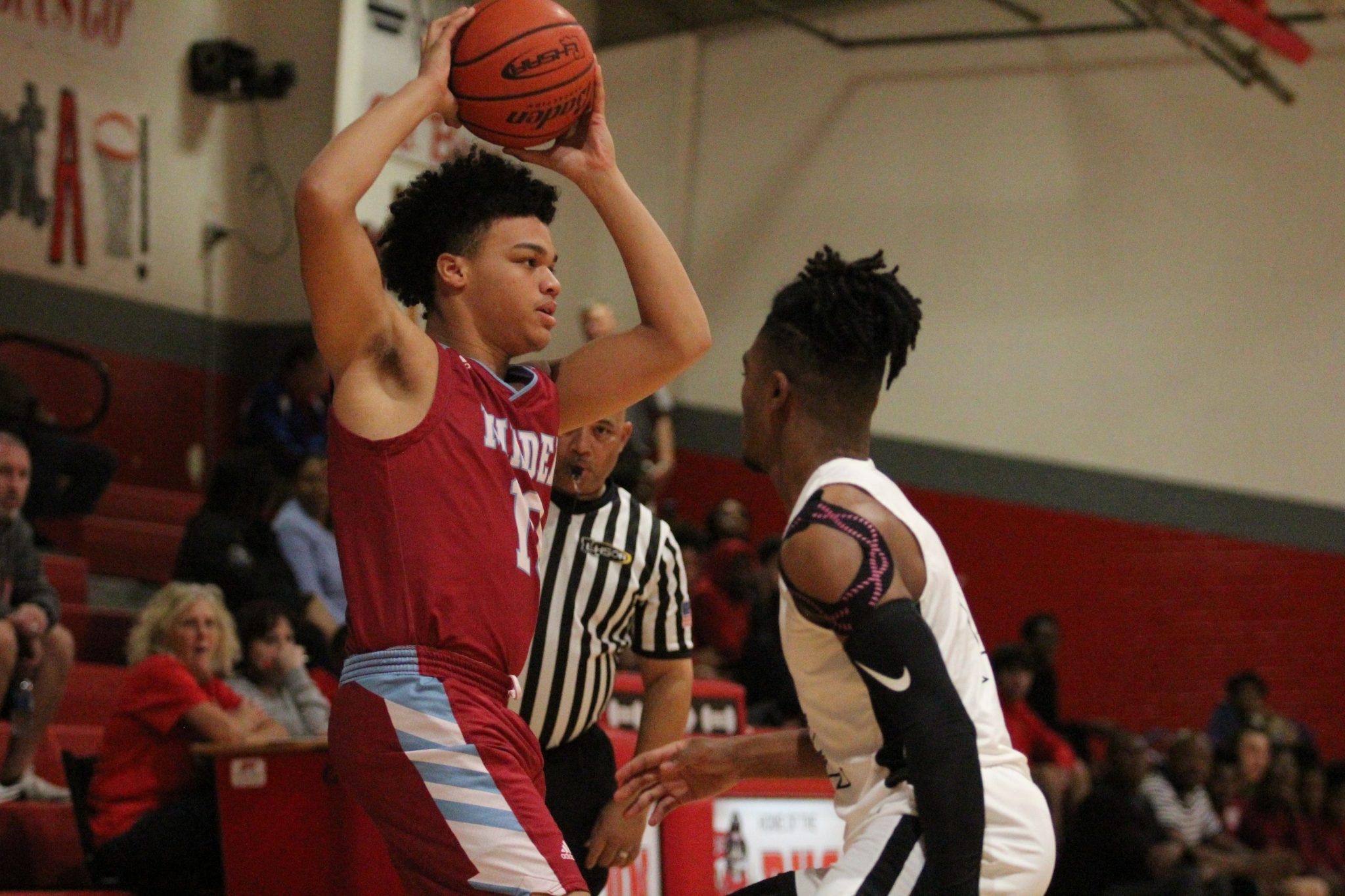 Minden's Curtis Carter hit five threes en route to a huge 27-point night for the Tide, but it wasn't enough as Parkway edged out Minden 56-54 in the first round of the Jack Clayton Tournament at Haughton on Wednesday night.
Carter scored 17 in the second half as Minden took over half of the first quarter before putting points on the board. In the second half, the Tide got going offensively.
Kiernan Combs scored nine of his 15 points in the fourth quarter, but the Tide fell just short of a late comeback effort. Parkway led by eight heading into the fourth as the Tide attempted to get back in the game. Trae Ware hit two free throws with less than one second left on the clock to win the game for Parkway, who got 18 points from Bryce Roberts (14 in the second half).
Minden falls to 4-3 and will play Byrd on Thursday at 5:15 p.m. at Haughton.
Lakeside picked up a big win over Byrd in the late game of the tournament on Wednesday night in Haughton. After a slow start, the Warriors poured in 27 points in the third quarter to jump out to a big second-half lead that they wouldn't relinquish in a 64-50 win over the Yellow Jackets.
Branthony Brown led the Warriors with 18 points. Orlando Roberson got hot in the big third quarter and scored 13 of his 15 total points in the second half. Austin Sims had 13 points for the Warriors.
Lakeside (4-3) plays Parkway (2-0) on Thursday at 7:45 p.m. for a shot at advancing to the finals.