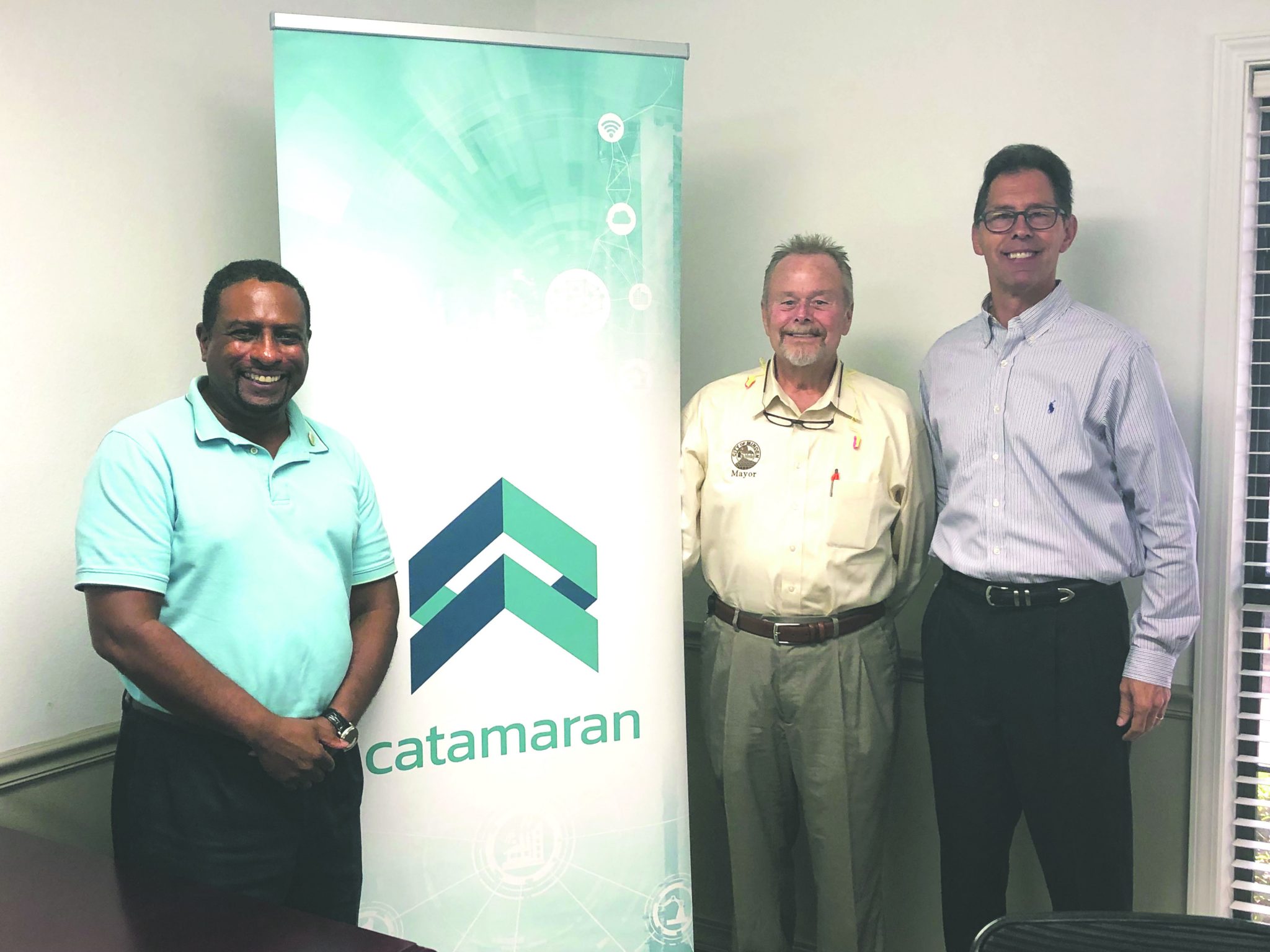 Thursday morning Catamaran opened its doors for an open house, allowing various members of the community to see what exactly it is they do there, as well as letting them know their reasons for choosing Minden as a place to do business.
The name "Catamaran" is actually an acronym for Construction And Turnarounds And Maintenance And Repairs and And Networking. Catamaran itself actually has two divisions, one being fabrication and the other being industrial. "Through its two divisions, Catamaran Solutions provides technology-enabled construction and maintenance related services to customers in the commercial, light industrial and heavy industrial markets," according to their website.
In the ten months since they came to Minden, they have gone from seven employees to fifty working on location, and are looking to grow that number in the coming years. Currently, the average employee working there makes roughly $61,000 a year.
"The median household income in minden is around $47,000, so when you're talking about $61,000 on average, that's a big jump," said James Graham, Minden's Economic Development Director.
Chief Executive Officer E. Chip Ray, Minden Mayor Terry Gardner, and Economic Development Director James Graham sat down to talk about Catamaran and the impact that it will have on Minden's local economy.
"When you think about the employees that they're going to bring, that's not just 100 or 500 employees. They're going to bring their wife and their children. So they're gonna go to school here, they're going to shop here, they're going to invest here. So every dollar that Catamaran spends here in town and their employees spends, that dollar turns seven times in our community, so we're excited about what it's going to bring to Minden," said Gardner.
Following up after that question, the CEO Chip Ray said, "We made a very conscious decision to choose Minden as where we want to be. I can tell you just this morning we bought another truck in town, all of our signage, we bought in town. All the people we use for everything that we do, we're trying to do in town in order to really become a part of the community and strengthen our relationships," said Ray.
When asked how he viewed the Catamaran's place in Minden local economy, Economic Development Director James Graham said, "A domino effect. Not only the new jobs that are going to be created here, but also the professional service contracts that (Catamaran) will enter into with other local businesses. Families that will be able to come here and be able to go to school, retail sales will go up because these families will shop here and shop Minden first. It's a domino effect."
Should consider pull quoting this: So every dollar that Catamaran spends here in town and their employees spends, that dollar turns seven times in our community.