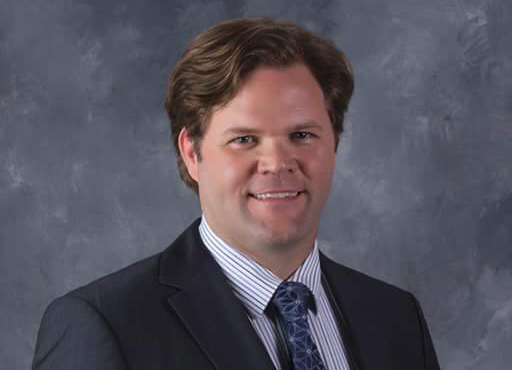 Chad Odom has been hired by the Wharton Economic Development Corporation's board of directors to fill the position of executive director effective Jan. 3, 2017.
He will work alongside longtime and retiring Executive Director David Schroeder until his Jan. 31 retirement date.
Odom is currently the economic development director for the City of Port Lavaca, Texas, where he has worked establishing partnerships between the city, county, regional economic development agencies, local port districts, and private industry to facilitate economic development within Calhoun County. He also oversees Port Commission Board activities for the City of Port Lavaca's three marine harbors.
Odom's economic development career began as manager of 1st Stop for International Business Services at the World Trade Center of New Orleans, where he worked closely with U.S. Department of Commerce to bring foreign direct investment into the recovery efforts following Katrina. This work consisted of managing a team of undergraduate and graduate level student interns in primary business intelligence to inform incoming trade and investment delegations of opportunities that match their interests.
Odom holds a bachelor of science in Urban Studies and Regional Planning with an emphasis in International Economic Development from University of New Orleans. He also holds certificates in Language Training and Project Management from Cambridge and Villanova Universities respectively.
Odom is a graduate of University of Oklahoma Economic Development Institute and holds the certification, Development Finance Certified Professional, given upon the completion of development finance coursework and passing a comprehensive final exam administered by Council of Development Finance Agencies.
He also served as senior communications consultant for GE Money in India following the Dodd Frank Act and working on compliance and soft skills issues within the Judgmental Underwriting function of GE Money's Retail Finance Division. Odom's other overseas work experience includes English language mentoring to C level management for Siemens and Verizon South American operations in Bogota, Colombia. It was during his South American career that he met his wife, the former Angie Rativa.
Odom, his wife, and their daughter Isabella, will transition to Wharton from their current home in Port Lavaca as their house sells and the school year ends this summer. The Odom's enjoy camping on the Texas beaches and parks and enjoying the warm weather conditions of Texas.