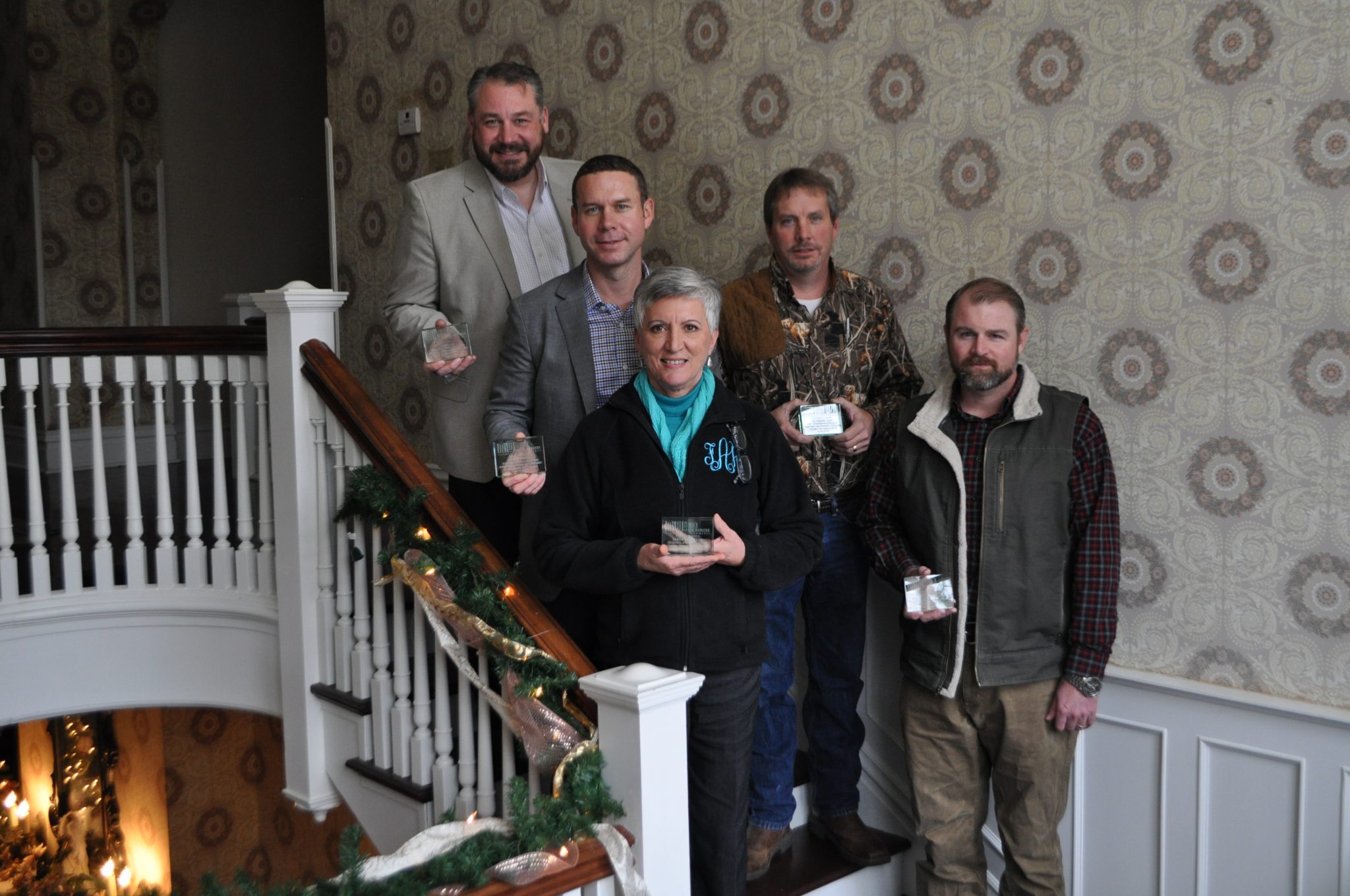 The Minden-South Webster Chamber of Commerce recognized five outgoing board members for their service and dedication and presented them with a plaque during a Christmas lunch at Grace Estate Friday.
Outgoing members include Greg Lee of Gibsland Bank and Trust, Freda Albritton of Kilpatrick Life, Paul Brantley of Minden Floral, Matt Wimberly of Wimberly Agency and Micah Hanson of Richland State Bank.
The Board also recognized George E. French III and Pam Bloxom, which were named to the Board in November, filling seats that had been vacant since the start of the year.
Board Chairman Jeff Lee of MBL Bank said the Chamber's bylaws allow for up to 17 board members, but they have been operating with 14 through the year.
"A few months back, I asked George and Pam to participate on various Chamber committees. Their excitement about our community is admirable," he said. "Since the beginning of 2016, we have had two unexpired spots on the Board that were never filled. Both Pam and George are past Chairmen of the Board for the MSWCOC and we are very fortunate to have them by our side."
Chamber president Stephanie Barnette echoed Lee's sentiments.
"Our outgoing board members have been such an asset to the Chamber and will be greatly missed. I'd like to thank their employers for allowing them to devote so much time to serving this community," she said. "To have two individuals like Pam and George, who are so passionate and eager to serve their community, is very exciting. Great things are in store for 2017."
Lee thanked 2016 Chamber Champion, Citizens National Bank and said the Chamber is gearing up for a busy 2017.
The board will welcome six new board members and 2017 Chairman of the Board, Jennifer Spurlock of Minden Medical Center, during their 2017 Board Retreat in January.
The 75th Annual Membership Banquet, which will be presented by Gibsland Bank and Trust, is set for Jan. 26.